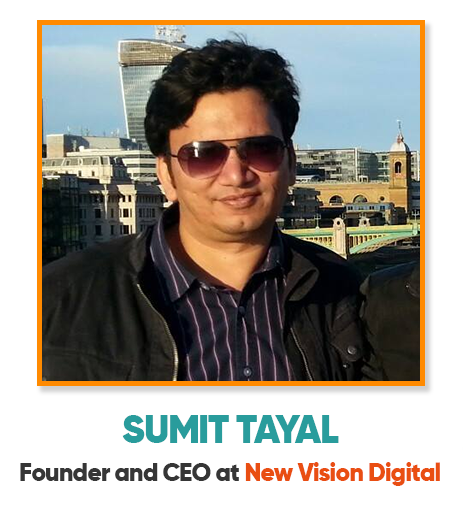 New Vision Digital
---
Could you describe your company and what position you currently hold?

I am Sumit, Founder of New Vision Digital. We are a digital marketing company in Noida; offering integrated marketing services to our clients across industries.


What issues lead you to contact GroCurv and why?

We heard about GroCurv a few years ago, and reached out to them. We knew that GroCurv has been very helpful in order to find the type of clients agencies like to work with. Their algorithm does a great job in matching relevant projects to the relevant agencies. And hence we were curious.
We have not been disappointed, we get a steady stream of relevant conversations, closures and of course ontime payments.
Working with clients on the platform is very efficient and simple.


---
GroCurv is a fabulous opportunity to showcase ourselves well.
---
If you were to recommend GroCurv to a close friend, colleague or partner what would you say?

I would recommend GroCurv to other agencies because the platform lets you diversify your business and find great new opportunities. In the 21st century, this type of resources are a very useful support to fast growing agencies. Its FREE to use, and this is therefore a zero risk opportunity for agencies. We can reduce our own BD efforts basis the leads we get from GC.
GroCurv does a very good job in agency onboarding. Allowing us to present a lot of relevant information about ourselves. This allows the algo to work well, but also allows us to make a great first impression on clients.
It helps agencies present the best version of themselves. Expectations are set right on both client and agency side and there is a neutral entity in the transaction to ensure reliability and transparency.