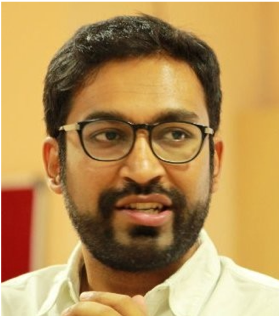 Social Panga
---
What convinced you to use GroCurv?

GroCurv reached out to us in 2020 and when we heard about the platform and the ways of working, we were very impressed. This was something new. And we wanted to participate in the journey.


What's the biggest added value of GroCurv?

A lot of business comes from word of mouth. But GroCurv gives us another avenue for high quality projects. Through technology.
Once we onboarded ourselves, the platform has been finding us the most relevant leads. Matched to our capabilities, experience and pricing. Then the platform makes it very easy for us to showcase our work. Payments are secure. Project monitoring is regular and disciplined.


---
The greatest added value of GroCurv is that, we regularly receive relevant projects and are able to expand our portfolio with great clients
---
Could you describe an experience you had?

A good example of a client we won on the platform is Extramarks. Again, this is a client building a new age business, and has also embraced technologies and platforms like GroCurv for their marketing requirements.
Once the brief was created, we were among the top agencies selected. We could showcase ourselves, telling the client that we had the necessary skills and that we had just worked on a similar project and we were ready to meet their requirements. Its a project that has since expanded in scope significantly. That's the kind of business we like. And that's what we get on GroCurv.


So it became a long-term relationship?

Our goal, internally, is not to make one-shots. We want to become partners and work on a long-term. We directly understood that this was going to happen with GroCurv and we are very happy with this partnership.

How would you describe GroCurv in three words?

GroCurv in three words. I would say... innovative, transparent, reliable.