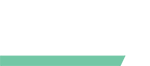 OVER
800+

BRANDS TRUST US

Let Award-Winning B2B Marketing Agencies Drive Results For You.
100% Vetted & Verified
Maximize Lead Generation
Free Project Monitoring
Pay Only When Milestones Are Met
Guaranteed Results
Post Your Project Now!
---







---
Why GroCurv
To solve your business problems any agency will not do. You want the agency right for your industry, your product, your size, your budget, your geography. You want transparency, reliability, without bias.
100% Vetted
Each of our agencies are GroCurv Verified - to ensure you get the best.
2500+ Projects
Across industries, in B2C and B2B. Over 30 service lines used.
1000+ Agencies
So you're always presented with the agency that's the best fit for you.
B2B services you can find on GroCurv

Digital Strategy

Performance Marketing

Social Media Marketing

Content Marketing

Account Based Marketing

Search Marketing

Websites and App Development

Linkedin Marketing