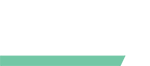 Market Research that drives business forward
GroCurv is India's Largest Marketplace for marketing agencies.
We find you the best market research agencies who are right for your industry, product, your size, and your budget.
Get proposals.
Grocurv will monitor the projects for free.
Pay when milestones are met.
Get a Free Quote Now!
---







---
Why GroCurv
To solve your business problems any agency will not do. You want the agency right for your industry, your product, your size, your budget, your geography. You want transparency, reliability, without bias.
100% Vetted
Each of our agencies are GroCurv Verified - to ensure you get the best.
1500+ Projects
Across industries, in B2C and B2B. Over 30 service lines used.
1000+ Agencies
So you're always presented with the agency that's the best fit for you.
Market Research services you can find on GroCurv

Quantitative Research

Qualitative Research

Industry Study

Business Plans

Expert Interviews

International Expansions