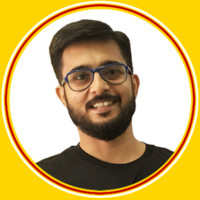 Using Videos to drive Business Growth
Description
Our journey of Digital Transformation continues - "Using Videos to drive Business Growth".
Video as a format is central to your brand development. Whether B2B or B2C, visuals are a powerful way to tell your story.
So how can Videos help with your funnel development?
How do Videos help in customer acquisition?
And what are different types of videos and how can you build them cost effectively?
Here is Priyank Loonkar of Dialogbox helping you build your Video Strategy. Webinar Recording
Webinar is over, you cannot register now. If you have any questions, please contact Webinar host: Venkatesh Rangachari