Happy Mother's …
Happy Mother's Day!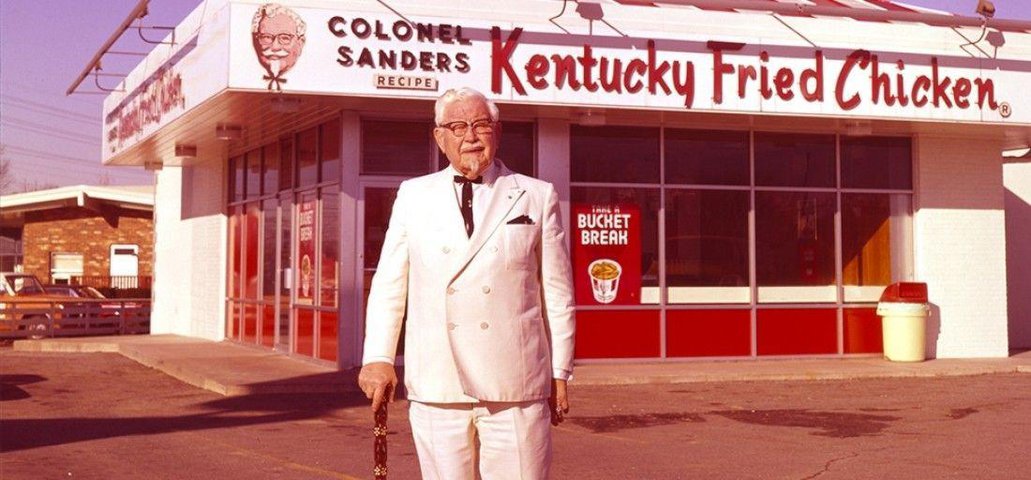 With Love, Colonel Sanders

What does Mom want for Mother's Day? Most brands today will tell you to get her something she truly deserves over something that's just pretty. And since they claim to have the insight edge, you're going to trust their opinion. So from groceries and appliances to jewellery and investments they've all got something to say about how you (read, they) can make her life better.

But a recent campaign by KFC has left many viewers feeling rather confused.
Commercial Interest

The latest commercial by the foods giant has a bunch of brawny Chippendale dancers gyrating to music while wishing mom a very Happy Mother's Day. And yes, with Colonel Sanders leading the pack. Clearly he has grown younger with age and grey hair white suit notwithstanding, is doing his best to strike a chord with the millennials. The 'Chickendale' ad is meant to draw attention to their special Mother's Day offer – four free Cinnabon dessert biscuits with every 10 piece meal or larger. There's also a user- generated aspect wherein one can send a personalized version of the commercial to their mothers. All you need to do is go the website and type in mom's name and the state and voila! You have a shirtless Colonel Sanders grooving specially for you.

Missing the Mark?

The US campaign has been getting a lot of eyeballs since its release and Youtubers have been both shocked and in splits over the commercial. But most common among the reactions has been the appropriateness of the campaign. Would one honestly send Mom such a message to wish her on Mother's Day? Not unless mom has an epic sense of humour.

And yet, with more than 200,000 views within a week, it isn't too hard to see why the campaign is gaining popularity.

With so many sentimental and mushy messages typical of Mother's Day promotions, here's a campaign that's risky and completely tongue-in-cheek. It deviates from the conventional rendition of Mother's Day stories while telling Mom that they know she needs a break from it all. So on Mother's Day she doesn't need to whip up the dinner. Heck, she doesn't even need to feel like a 'mom'! Here are a group of chiselled male dancers celebrating mothers everywhere. One wonders how many tired moms might object. And yet, one cannot shrug off the awkwardness of it all.


Impact of the Innovative

In 2017, the brand had released a romance novella with Sanders as the love interest on the occasion of Mother's Day. Given that KFC sees the biggest sales every year on this day – a past press release states a 40 percent jump in sales- one can see why they are doing their best to push the envelope when it comes to communicating with the audience and standing out in the crowd.

Mom deserves a break. And KFC has chosen to address it in its own desperate, uncomfortable, irreverent way. Will it translate to an increase in sales on their biggest day of the year? It's a wait and watch. For now, let's take some time and process the cringe as Sanders and troupe wishes you a happy mother's day.

Looking for impactful and innovative campaigns? Quick, affordable and executed by experts?
Take a look at our platform today to unlock your growth potential through our network, and achieve success in your transformation journey.


Other Resources: