Brand Pitch – I…
Brand Pitch – I: The Edge in Early Branding | GroCurv Blog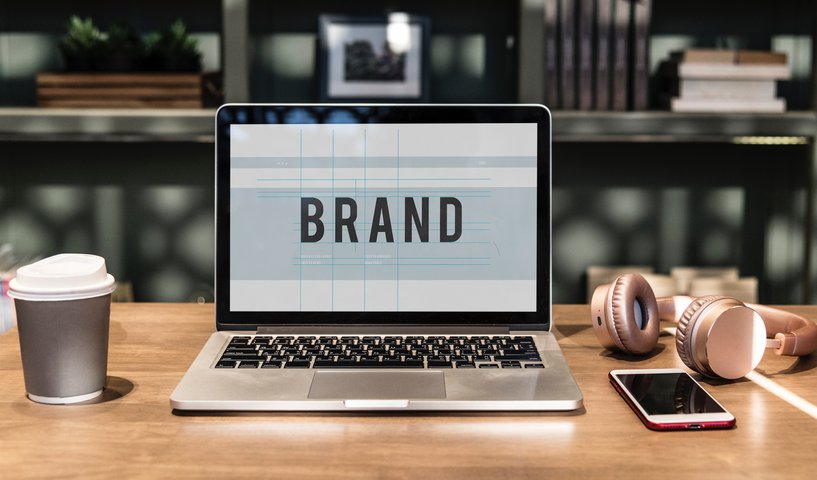 Finding your voice in the early stages of setting up a business may be one of the best decisions you could make. Branding your product and service early is not only the right thing to do, its possibly the only way to build a business. Brand Strategy is a business essential.
Remember, consumers come first. Finding the right consumer for your product/service is the most important task for a company, more so for an early stage company. Yet, most startups shy away from branding with reasons varying from 'are we there yet?' to 'it's too soon', to the most commonly used "we can't afford it".
I'm a Salesman, ladies and gentleman. And I tell you, build the brand, sales will follow. Sales is an outcome of good distribution, a good product, the right price and of course- talking to the right consumer. Sales is just a measure of how good your marketing machinery and brand management runs.

Know Who You Are & Stand Out
Often starts ups with a great idea fail to get the desired result for a lack of a cogent, unifying concept that can communicate who they really are. But branding helps with precisely this sort of situation, doing away with the unwanted fluff so that both, your identity and proposition gains clarity. It lends your story credibility, strength and seriousness. Consumers are able to put their faith in you because your brand exudes confidence. They know you are in it for the long haul and are as dependable as the more prominent brands. Add to this the right pricing, and you've got a winner. This is why branding and marketing are so important.

Boost Trust
How do you ensure that consumers don't see you as 'just another startup'?
Think of it as a game of perceptions. Your unique promise to the consumer, which is the message your brand is emitting, leads consumers to perceiving you as a solid player in the market. When you turn to branding, consumers move from being unsure of your presence to actually trusting and recommending you. The idea cemented in their minds is that this is a genuine brand and they know what they're doing even if they're new. In other words, branding is the beginning of consumer loyalty.

A brand is a promise. Make it early in your company's history. And stay with it for the long run.
Spend time in making the right promise. One that is relevant, one that is differentiated. And one that you can deliver again and again.

Branding is not expensive
Contrary to belief, a branding exercise doesn't have to be as elaborate as an all out advertising campaign. Consider the case of the beauty and cosmetic e-commerce brand Nykaa. It is the go-to platform for women today for branded cosmetic products at an affordable price. What Nykaa identified early on was that their consumer base comprised women who were aware of global trends, were short on time, didn't have access to many products and relied on honest reviews rather than paid advertisements.

Nykaa focused on generating high quality content on their blog and social media accounts, creating a buzz about their offering. With DIY tutorials, tips and tricks, expert advice, reviews and more, Nykaa managed to gain traction early. Today they have moved to bringing out their own line of products and about 35 stores in cities like Bangalore, Pune, Delhi and Jaipur.
What Nykaa teaches us is that branding starts with the right insight about your customers. That insight allows you to speak to them in a language they understand. It helps you craft your promise. Your promise then falls on relevant ears. Remember, a consumer will only try your product, if he finds your promise to her relevant. There is nothing called a "push " sale. No consumer ever believes a salesman. She only believes in the promise of the product the salesman holds in his hand.

You don't need to resort to an expensive campaign to connect with consumers. Just an understanding of their real pain points and a genuine and consistent effort to help them solve it.
To know more about how branding can work for you, effectively, efficiently and affordably, reach out to GroCurv. Let our experts design and execute a solution that will work for you. And create revenue impact. Fast.