Why Festive Bra…
Why Festive Branding is Turning Stale?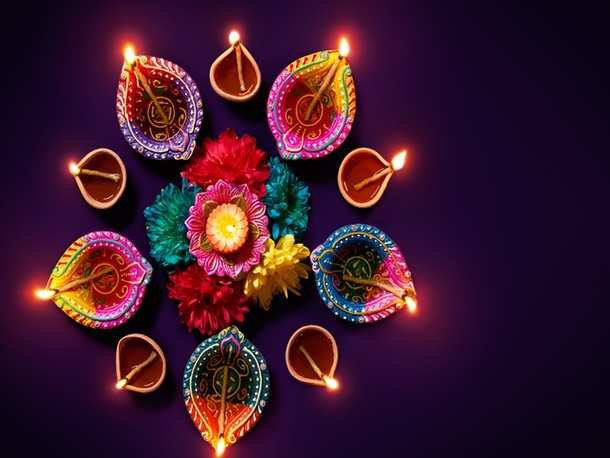 The festive frenzy is upon us. And how do we know that? Not because of Kalnirnay but because of the Amazon and Flipkart sales that have already triggered a war of brands. Because my newspaper is now twice as thick with pages dedicated to brands enticing me to spend my Diwali largess with them! From chocolates and sweets to furniture and paints, clothes and jewellery to electronics and mattresses, this is the season of offers and creative campaigns.
It's a bazaar everywhere I look. Online pop ups, newspapers, fliers…the radio.
Big festivals, are occasions of new purchases. Festivals are when we ask our Gods to visit our homes, and in preparation we deck our homes and ourselves with the finest. And for Hindu India, no festival is bigger than Diwali. A festival that brings millions of households into shops because the house has to be ready for Lord Rama.
And now thousands of brands are vying for those wallets.

Campaign spends by brands are the biggest at this time and its interesting to look at how brands want to integrate themselves into their consumer's psyche at this time. According to moneycontrol, festive advertising will grow 20% to Rs. 20,000 Crore in 2019. So lets see how this is being spent.

The simplest campaign tool, is discounting. Amazon, flipkart, Grofers, Lenskart, Sony, Nissan, Raymonds , Titan have all gone this route this season. It's a very simple communciation riding on the fact that the brand is well known and hence a discount brings it top of mind to the spending consumers. The risk, brands build a connect with consumers on a relevant promise, and a price discounting in the absence of any other promise, will dissolve its connect with consumers.

Then there are brands that use the festival season to create more intricate stories. Of integrating brand usage into a more relevant story. Here's it upto the marketing manager and his agency to pick the theme.
Lifestyle's #dilsediwali is a good example- using the boy meets girl (re-meets) at a Diwali party and the flames of passion are rekindled.
Here's TATA Sampann doing a nostalgic take on Diwali –reminding you of recipes mom used to cook when we were kids.
Pigeon is promoting its kitchenware once again emphasising recipes and tastes of Diwali sweets.
Samsonite introduces a new hero into Diwali: those that don't go home because they are getting us home. The Train engine driver, train conductor, bus driver, Uber cab driver. And asks us to take a moment to thank them. Very well executed campaign of a simple and often overlooked part of our Diwali. And the brand's ask of the viewer is very simple. Say a thanks! I Did.
Tanishq's advertisement focusing on the tradition of buying Gold around the festival.
Axis Bank's youtube campaign is highly engaging built on a very nice insight for the young working class (who typically don'tsave early in their careers) . What happens if Diwali is well before your salary date, and you don'thave money to buy the gifts you want to for the family? It's avery different execution of the "happy with family" sentiment around Diwali.
The Bajaj Alliance ad is different and raises a fundamental issue. Does my not buying crackers improve a child's life? Yes, we should all raise a voice and force the government to regulate this industry better, and ensure child labour is stamped out. But the brand is not giving me, the consumer, a viable option apart from making me feel bad about my current choice. Definitely, an interesting choice of creative idea for Diwali.
Advertising around big festivals has one significant challenge in our view. Diwali is about welcoming God to our homes. And no matter what socio economic strata we belong to, we do our best this season to present the best version of ourselves. Nostalgia of how our parents celebrated Diwali, our sharing of the joy we feel, our celebrations together , this festival celebrates the best of us. Which makes it potentially a very difficult time to create differentiation. The range of emotions available to the creative mind are limited.

Raksha Bandhan allows me to be naughty, deceitful because the bond of the brother-sister is based on love, but equally sibling rivalry and jealousy.
Holi- has moved to take love, lust and gluttony as core images.
Christmas- has opened to more humours overtones of gluttony, lust.
But Diwali is stuck in family goodness.
But we did find again this campaign of 2018 which challenges this entire notion. Have a look.

Food Panda
https://www.facebook.com/hashtag/celebratekahinbhi?source=embed&epa=HASHTAG
FoodPanda- #CelebrateKahinBhi
"While everyone is leaving for Diwali celebrations, two of the friends find themselves to be left behind.Soon they find series of adventures that they could enjoy in the college making it worth to be left back."
Very well made advertisement, with a stunning script that we resonated with :
"This Diwali I don't want to parade along looking like a gift", says one young protagonist for his reason to not go home for Diwali. (wow!)
Or this one, when one friend asks the other :
"Hey, are the two of us all alone here now for Diwali?"
To which his friend replies "How can two people be alone?"
It was a fresh take on Diwali. Bold and daring that its ok to celebrate without tradition, all you need is "one more"with you. It stands out. It makes you feel happy. And the product story fits in brilliantly.
So what if the protagonist isn't wearing shiny gold embroidery, or sporting a top end phone, or remembering how mom made the best laddoos. It attacks the notion of "dressing up for God's visit", and therefore doesn'tplay by the rules of Diwali. But is still celebrating Diwali.
Well the season's beginning. And we hope to see some great work out there. Fingers Crossed. Happy Diwali all.
Notes:
Here's a note we wrote on this (https://grocurv.com/blog/2019/05/03/seven-deadly-sins/).. The deadlier the sin, the more provocative and potentially momerable the advertisement…Festivals, occasions of piety though don'ttranslate themselves to sins other than gluttony or pride.
Heres a very nice article that describes how brands seek different emotions to play on and how each brand does it differently : (https://blog.hubspot.com/marketing/emotions-in-advertising-examples)
Other links to advertising in the time of Diwali: