Building and ma…
Building and managing your brand 101: Simple things that you shouldn't miss!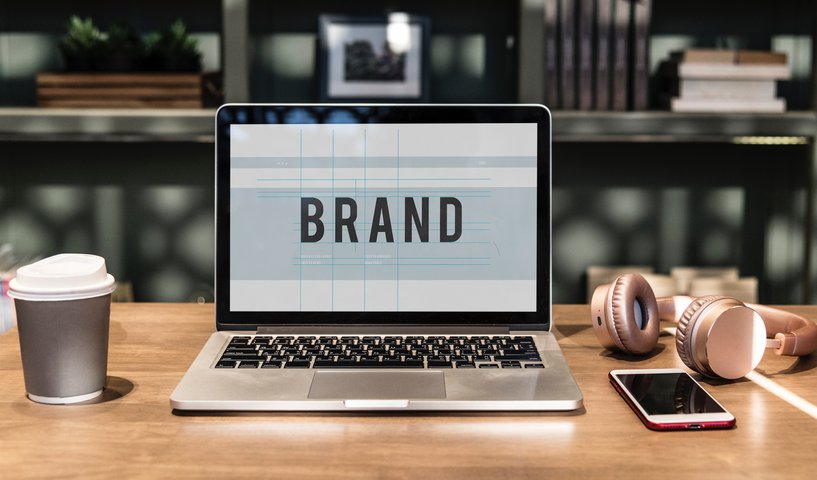 Many brands like Colgate became household names – synonymous with the product they represent. Among the oldest brand management examples is Plexiglas, patented by Otto Rohm during the World War II when shatterproof plastic sheets were used in aircraft for protection.
Branding, as it is understood today, is best described as the value a consumer derives from a product.
Let us first understand what brand management is. We looked at the journey of few modern brands and picked up a few tenets of wisdom -
Identify and Individualize
Product and brand management is about giving your product an identity. Hark back to the time when you first conceived your business. What was your driving force? Epigamia, for instance, identified the need for lactose free products – targeting lactose intolerant individuals.
The very reason that inspired you to start your business constitutes your brand identity – as well as your mission statement.
Singularity
Why is Byju's branding and brand management so effective? The founder and CEO of Byjus' believed that students learn best when they take the initiative, and leveraged this belief to target parents and their children.
The unique value your product offers to your consumer – your USP (Unique Selling Point) – is what distinguishes it from other similar products in the space.
Know your Consumer
Retail brand management targets specific consumer needs. Epigamia recognized the desire of lactose intolerant individuals to eat dairy products and began selling lactose free yoghurt.
The more specific your target audience, the more unique your brand becomes.
Saying it right
Epigamia promoted lactose free yoghurt under the guise of educating consumers through carefully crafted about lactose intolerance. Thus, it reached out to millions of readers who were constantly looking for information on this subject.
How you package the message to your consumers is as important as the message itself – if not more.
Emotional Connect
The founder of Byju's used his success in informally coaching friends for CAT as a springboard. He then got SRK on board and evoked a love for learning in both parents and children, capitalizing on the adulation for the Bollywood star.
Not only is it important to offer value, but also to create a sense of connection with the customer.
The right platform
Whether it is social media or blog posts – product brand management is about reaching out to your consumer. For example, Byju's would follow and post in educational, parent, and children groups whereas Epigamia preferred forums of lactose intolerant individuals.
Knowing where your consumer is as important as communicating the value to your customer.
What's that again?
Chatbots are inexpensive, but you must also answer specific questions. For example, a question to Byju's may sound like – "My son is in class VII CBSE board. Do you have tutorials that cover his syllabus?" Answering questions like these is what gets your consumer hooked.
You must feed into the curiosity of the customer as and when he wants it.
Appearance matters
Be consistent in your message as well as its appearance. Byju's, for example, says self-learning is the best learning – all their online content conveys the same message thorough a consistent colour theme, making them easily recognizable.
Bid adieu to changing fonts, images, and other parts of your content. Maintain the look and retain your audience.
Meeting them halfway
He will, if you offer him a product with a difference. That is how Hershey rose above all other chocolate brands – by tailoring its products to specific classes of consumers. They, then, marketed these products using different themes for different occasions.
Drive home the extra value your consumer gets from your product.
Believe what you say
You must believe in your own brand. Byju's would not have achieved the success it did if the founder himself did not believe in self-driven learning.
Selling your belief is easier than selling what others believe.
The importance of brand management cannot be understated. Need help with your brand identity? Reach out to us at GroCurv.