Case Study: How…
Case Study: How to use Social Listening - Bata India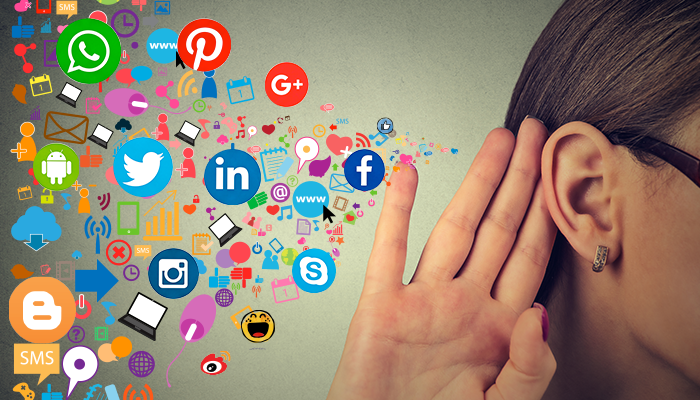 BATA India- Social Listening
As part of our series on how social listening tools must be an integral part of the marketing strategy of a brand, we "listened" to BATA and this is what social media is saying.
BATA has about 70 mentions between 25th Sep and 25th October. Mostly positive. However their word cloud suggests a large number of these mentions are related to BATA financial results and stock price.
These 70 mentions have given a reach to about 400k consumers in this period. However, 250k of that reach was through one video uploaded by BATA on youtube.
(with love from Kriti and Nupur Sanon).
As mentioned before, most of the other social mentions are dominated by financial news around BATA. And the occasional engagement on Twitter by BATA, to resolve consumer issues.
BATA's social presence by medium:
There are four big sources of social mentions for BATA we could pick up.
TWITTER:
@BATA_India on twitter has over 6000 tweets since 2014, however the engagement rates can be pushed higher given that it has over 11k followers.
The engagement rates currently would suggest that BATA should look closely at the type of content being created. One approach here is "thematic" content. Eg: If Kriti Sanon is leading the BATA communication plan, then the shoes are definitely to enhance the consumer's style quotient. This then needs to reflect in the content. Allowing consumers to present how they are expressing themselves through the BATA range of stylish wear. Bringing in more participation.
The current feeds are across a range of topics, from the Flipkart sale, BCP (BATA Children's Program), Some sales promotions. The feeds here could choose a theme resonating with the Kriti Sanon campaign, to build more engagement.
YOUTUBE:
On the internet, apart from the Youtube video of Kriti and her sister, there is a lot of content on BATA as an "investment" from a financial portfolio. Not much of the youtube content is amplifying the Kriti Sanon video.
INFLUENCER MARKETING:
Influencers are another area where BATA could take the lead. Especially given its push into the style wear, and there is a lot that can happen through influencers in this category.
@Bombaylives with 13k followers retweeted a BATA campaign on collecting old shoes for school kids. However, he is not a BATA influencer. Apart from @bombaylives, there are not others amplifying the BATA theme.
INSTAGRAM:
BATA has clearly invested in setting up the Instagram page. There are 72k followers and over a 100 posts.
The best performing (possibly promoted) posts again feature Kriti Sanon.
BATA has used Insta to push its style agenda and this theme is consistent. However, more user generated content / user participative content could be useful. Models showing up in elaborate dresses to highlight shoes isn't exciting beyond a point, unless the focus is on the shoes. And this is showing up in the engagement on each post.
On the Insta page, our biggest caution is the negative comments and the lack of responses to the same.
https://www.instagram.com/p/B3bYPxTBo5T/
https://www.instagram.com/p/B3UsNH1AlyC/
https://www.instagram.com/p/B3Gr8CzgGje/
https://www.instagram.com/p/B28ujJ9AeOp/
https://www.instagram.com/p/B26mKIZAgdS/

CONCLUSION:
Its clear BATA has a social media plan in place and has tried to deliver content across formats to ensure it remains before its consumers. To summarise our listening results, we would suggest to:
Be more consistent with the "style" theme.
Create more opportunities for consumers to engage and share their own content on the brand.
Develop a more comprehensive influencer approach.
Listen to feedback more closely across platforms and resolves issues faster to develop more positive consumer stories.