A fresh beginni…
A fresh beginning for a new breed of SMEs?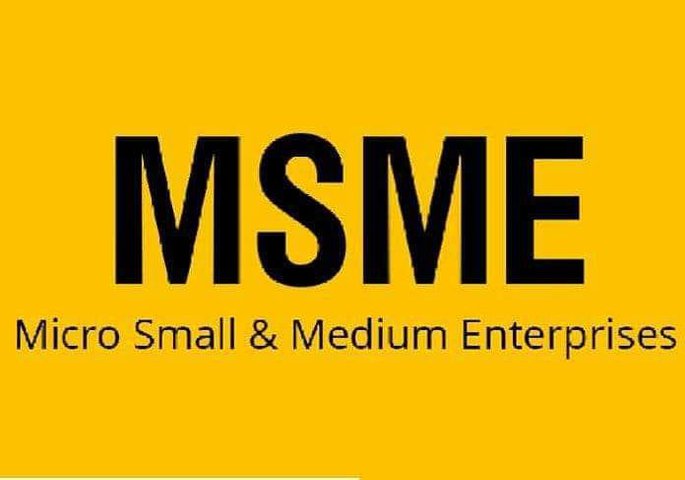 GroCurv, founded in January 2019, is simplifying the procurement of B2B services like branding, packaging design, market research, digital marketing, lead generation, and many more. These services are critical to bringing in fresh talent and allowing companies to scale without necessary investing in resources in-house.
Across India, agencies are coming up on the back of immense talent and the hunger to create impact. While on the other hand, the entrepreneurial spirit in India is booming at a never seen before pace, where young and experienced professionals are thriving on their workplace confidence and stepping out to create their own product and services companies.
GroCurv is a platform that allows suppliers and clients to meet each other with speed, transparency, and reliability.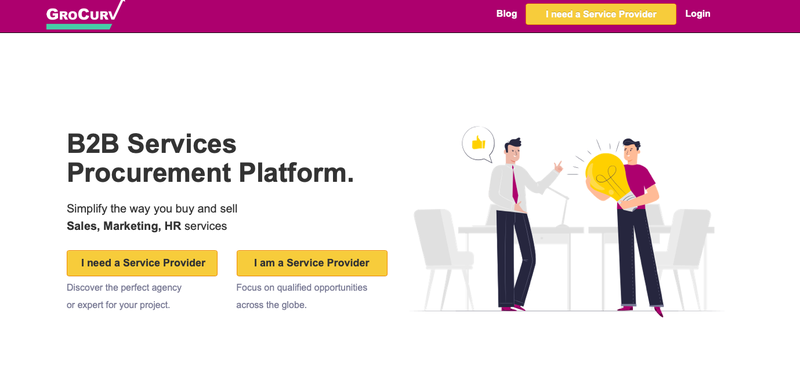 It has been surprising how the SME segment has embraced change and innovation in such a big way; when the platform was designed for early-stage companies and MNCs.
Since January, over 600 projects related to Sales, Marketing and HR have been put on the platform - 400+ clients looking for service providers to solve their business challenges. A staggering 38% of these came from SMEs and that too across businesses like underwater ball bearings, precision tools, medical equipment, auto ancillaries, etc.
Out of the 600 projects on our platform:
50% of these projects were about generating sales leads, improving sales processes or setting up outsourced teams
40% were about identifying new consumer segments, refreshing the brand/packaging, engaging PR agencies and creating digital campaigns
Here's the staggering part. Every one of these companies (in SME segment) is over 30 years old!
So, what's happening here? 
Isn't the SME segment a tough one to tap into? 
Aren't they always worried about costs? 
Aren't they always suspicious about taking ideas from 'consultants' or 'agencies'?
Aren't they so challenging to sell to?
While the answer to all the above is an astounding "Yes!" we think there are new factors at play:
The emergence of a new generation of entrepreneurs within these family-owned companies - 72% of projects from SMEs were front-ended by a third-generation entrepreneur, often coming in with exposure to different global markets, a different level of education, ambition and curiosity
Brands are becoming important - Every business is realizing the importance of differentiation and creating a unique space for themselves. No business is believed to be a commodity business anymore.
Outsourcing is no longer a bad word. Owners are beginning to 'let go' and accept that new technology in the hands of new, young customers and decision-makers - calling for a whole new way of consumer engagement. This applies to both - Marketing and Sales, and Distribution effort. The language of the organization has to change - Quickly. And often, the best way to do this is to rely on experts.
However, the SME segment is still the most demanding audience at GroCurv. Luckily, the platform facilitates conversations between clients and service providers. 
 The SME client spends 35% more time speaking to his shortlisted service providers than startups or MNCs.
He seeks the most information and spends 15% more time looking through vendor profiles, case studies, and testimonials.
And is the most engaging in terms of demanding 40% more interactions with his service providers than any other client group.
The SME behaviour on GroCurv reflects their diligent, obsessive focus on evaluating the service provider, matched to their willingness to seek new partners for growth. This is remarkable and must be celebrated.
As India embarks on its ambitious plan to become a 5 trillion USD economy, the backbone of this growth will be the MSMEs - Micro, Small & Medium enterprises. They have an innate understanding of how businesses work. They have been through many, many cycles of growth and decline, and most importantly, thrived.
And in this new age of technology, these enterprises are showing that they too have the appetite for learning from the best and accelerating their business in these turbulent times - just as much as any tech-based startup.