Social Listenin…
Social Listening Report: Skechers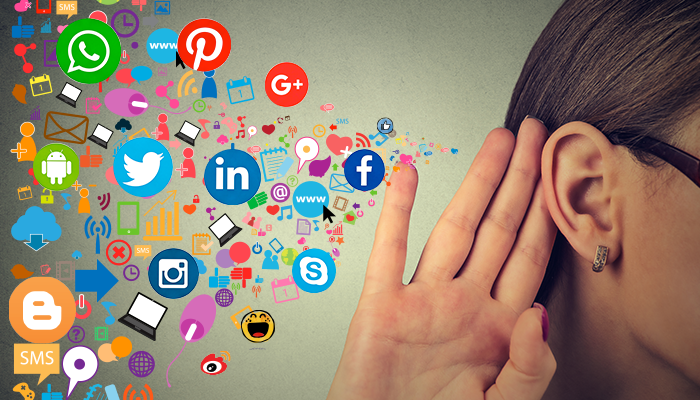 Skechers: When you design shoes for video gamers, you know you're something else!
HISTORY TO THE BRAND:
Skechers, the shoe brand creating waves in the Indian market, was founded in 1992 by Robert Greenberg, who had previously helmed the popular shoe brand L.A. Gear.
Skecher's (FY 18 turnover of $4.8 Bn) key differentiation in the early days was that it chose not to emphasize the performance aspects of its athletic shoes, but rather their streetwise style. This paralleled the rise of athletic shoes as street-wear in general throughout the late 1990s.
It's a brand that relies on huge consumer marketing spends and celebrity advertising,having worked with celebrities such as as Britney Spears, Robert Downey Jr. and Kim Kardashian.
In the US, sport leisure is now the largest category in athletic footwear. Sport leisure captured $9.6 billion in sales in 2017 and grew 17 percent, while performance sales (Nike/Adidas) declined 10 percent to $7.4 billion, a rate that has accelerated for the last two years. The fastest-growing segments of the market were running inspired (+39 percent) and casual athletic (+24 percent) footwear.
In 2014, "Forbes" magazine called Skechers "the hottest major brand in the U.S." after it officially became the fifth largest sneaker company in the world in terms of market share.
Skechers, however does have a high performance range of shoes, but it focuses to sell on its casual/ street fashion proposition, keeping in tune with the latest social trends in its various markets and anchoring on the affordability of its daily wear shoes.
The INDIA Story:
Skechers in now 7 years old with about 200 stores in the country, growing rapidly across all age groups in the urban market.
So how is Skecher's using social media in India to drive awareness, visibility and sales?
Our report of the last Qtr of 2019, shows some interesting finds and approaches in its consumer connect.

Skechers had almost 300 mentions in media, with a reach potential of 58 Mn, which is a very good ratio.
Of further interest is that Net Preference Score of 21% in its category. While the positive of 35% is good, the negative comments need to be addresses. (Mostly about the performance of the shoe)
This social reach of Skechers points to its large following on all social media and its high ROI on content generation. In fact, as the table below shows, in India, its media exposure is equal to Nike in the past 30 days.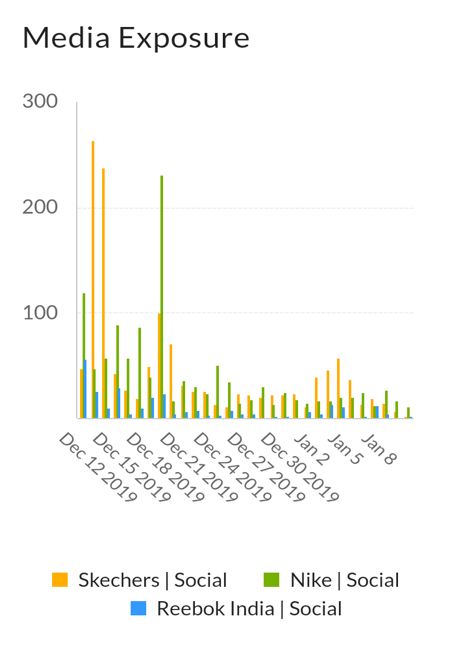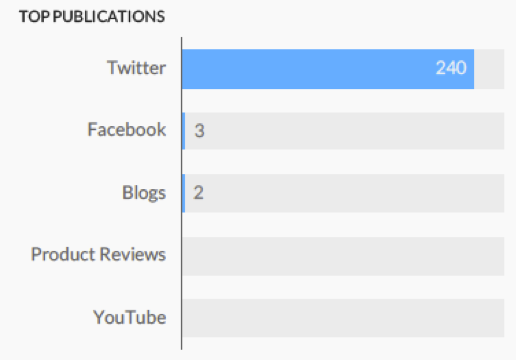 Now lets go into each medium it is using-
The most active platforms for the brand are Twitter and Instagram. The brand posts actively on these platforms. Given that it is a lifestyle brand, its choice of Insta is quite clear. However, should this brand be so active on Twitter and that too with the same content as on Insta? This is an error we believe in its communication approach on Twitter.
On both, the brand has a daily image of its shoes being worn by consumers in different "daily usage" environments. This works well on insta as it is a very visual platform and its page is consistent in style, imagery and messaging.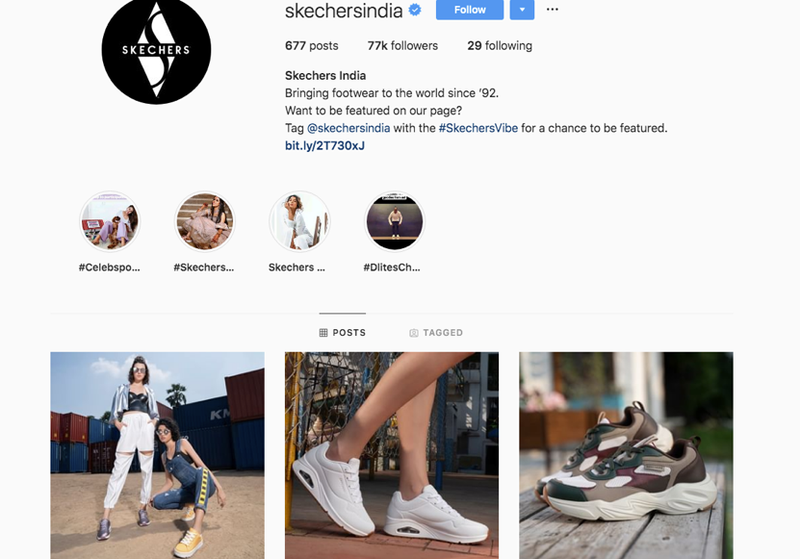 However, Twitter, should be used to create a voice for the brand through very short messages. This is missing. The short message is typically an introduction to the image below. And this is not engaging at all.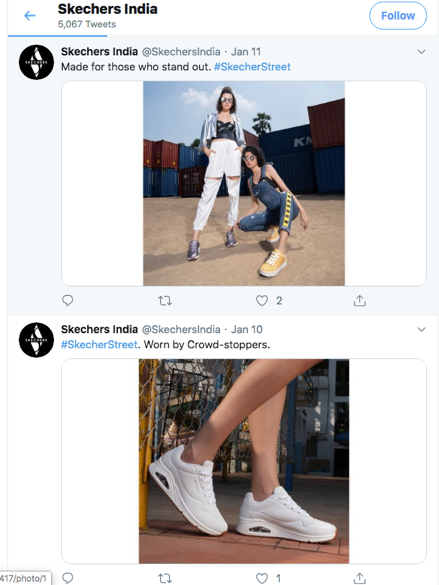 On Facebook, Skechers does something interesting. It promotes its Performance range via the brand GoWalk. The same range also extends to running and marathons. However, this page and brand in India are "coaxed" into its overall marketing. The focus of all its communication is lifestyle, but here and there, the brand slips in its performance credentials. (Its shoes are endorsed by some of the world's most famous marathon runners.)
However its facebook page is irregular.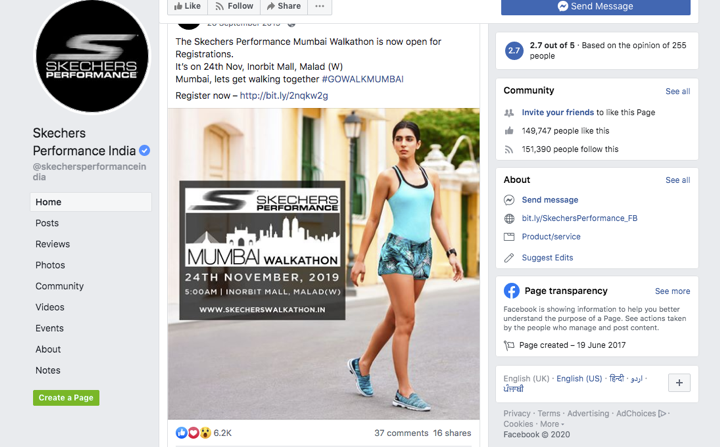 Youtube: A very rich repertoire the brand has is video content. A lot for different segments, types of shoes that have been created in the short format. While a good amount of this is visible on youtube and other social media, we think this can be enhanced further. A very good illustration of their ability to target new segments quickly is the "Mega Craft"commercial. Shoes designed for "gamers"!! wow!
Key Learnings:
Making "good looking, comfortable" shoes fit into daily wear has been the Skechers success formula for years. It also understood that its TG didn't want just "looks" but also substance. Skechers made sure that its shoes perform against the best in the business. But it chooses small segments in which to prove its performance capabilities. Walking/ running/ Not basketball/ Golf/ or a range of other high performance fields.
Keeping this balance between what the fashion on the street looks like and how to marry performance into every offering at an affordable price has been the Skechers success formula.
Its social media in India follows a very tight scripts of globally created imagery. However, a brand built on street connect should embrace that ethos in this country.
For now, the brand is McDonald's V1.0. We work in the US and everywhere else, we will work for you. Real connect was McAloo Ticki. We see that moment coming soon for Skechers. Where its consumers start to engage with their own stories in an more credible and authentic manner.