Sparx: Creating…
Sparx: Creating a new segment of shoes, a la Sketchers!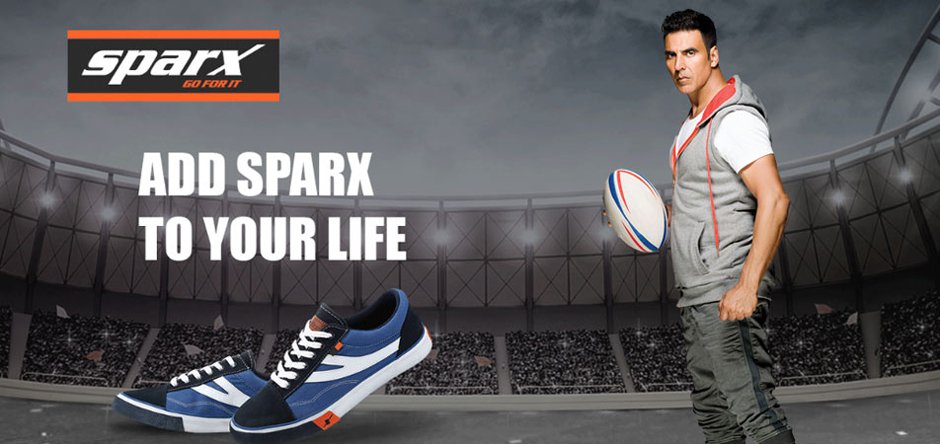 Like its illustrious overseas counterpart, Sparx has worked on creating a segment around stylish/ sporty leisure footwear.
Filling the gap between casual and performance sport, the brand has had a very long association with Akshay Kumar – himself representing fitness, casual fun yet performance.
Last week we looked at how Skechers is using social media as a brand to reckon with in India . And this week we follow up on Skechers, with its Indian counterpart Sparx. Known for its active sporty design, affordable pricing and a wide variety for fashion-conscious customers, Sparx works on two principles – quality and hygiene. Its products include shoes, sandals and fabricated slippers, all available in a range of colours and designs.
This social listening report is for the Oct-Dec Qtr. The brand in this period reached an audience of 330M with a net positive tonality of 29%. This is higher than Skechers' 21% NPS in the same period.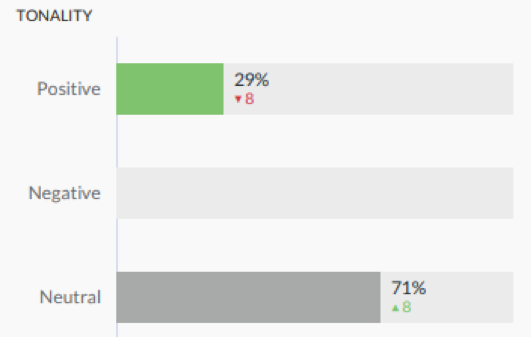 On Social media, the brand was vocal and visible on Product Review sites, Twitter. Youtube, Blogs and Facebook. Lets look deeper into each medium to understand how Sparx exploits these consumer access points.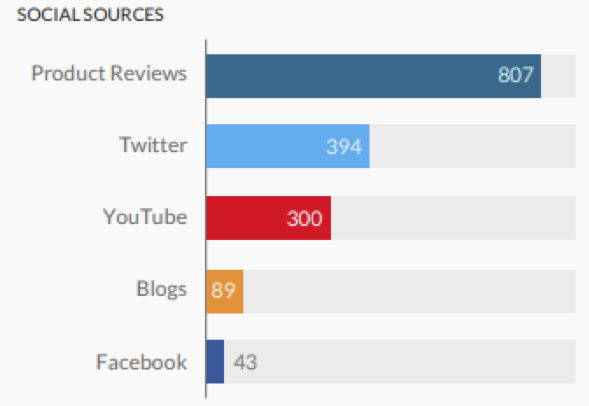 Twitter:
What fundamentally wrong on Twitter for the brand is that there is a lack of focus. Celebrating shoes, the Army day, Lohri, National youth day…..if the brand has one post a day, why would it go all over the place to sound relevant with every occasion in the month….religious, patriotic, generic.
The other problem is Over #tagging…each post is too noisy. Indicating a lack of focus/ position on the Twitter platform.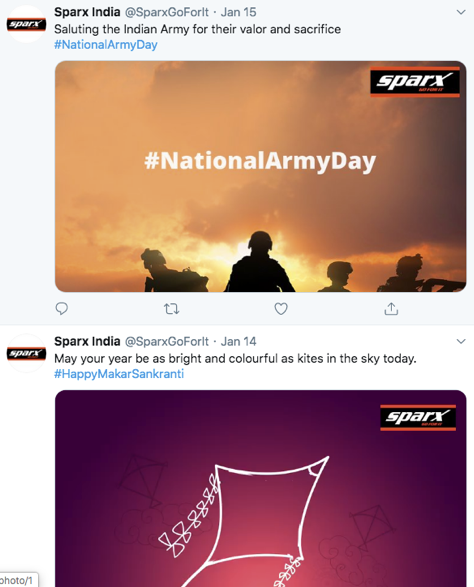 Facebook:
On Facebook, there are a number of short videos on the product, on Akshay Kumar wishing viewers on festivals, and a section of videos of prominent sports people talking of their journeys.
Why would a consumer come to the FB page of Sparx? User generated content is definitely missing and this could be a hook that could be developed. In fact, allowing the consumer some part in the brand story is definitely missing.
This is a direct contrast to Skechers which uses consumers in almost every image, highlighting the usability of its shoes as well as creating a connect.

Instagram:
6000 followers on Instagram is again a very weak start point. However, the bigger issue is how the medium is used. It's a copy of all posts put on Twitter.
Brand managers need to understand Twitter <> Instagram. Twitter is creating a topical/ daily relevance of the brand. It has to develops a voice which integrates to the day to day. The brand integrates within its customer's life.
Instagram allows creating the brand in itself. And bringing the customer into its life. If the posts are the same, then one of the two mediums is not being used very well.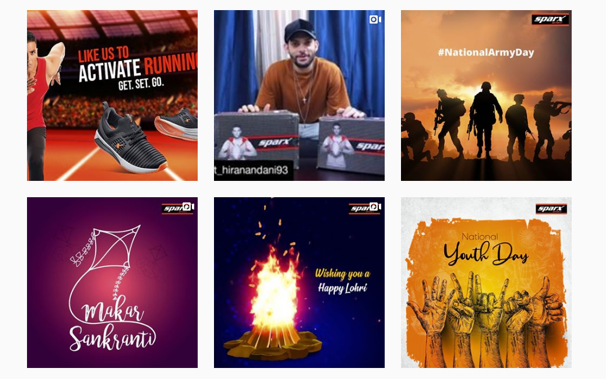 Influencers and celebrity endorsements:
Haryana Steelers of the Kabaddi league, Abhinav Chandel, Sonali Swamy are some of the celebrities in addition to Akshay Kumar that the brand uses to raise its profile.
So how much of Mumbai can you see in just one day? Well, not all but you can explore quite a lot, especially when you have a reliable travel mate like I do – Sparx! Follow along as I show you my city Mumbai and also share the mantra of life - how I balance the different roles I don in my life Share your journey with me in the comments below and get a chance to win exclusive merchandise. #AddSparxToYourLife #Sparx #sandals #trendy #travelphotography #travelgram #travel #photography #Traveler #Explorer

Posted by Sparx on Friday, September 6, 2019
Celebrity stories, especially in the fitness area allow the brand to move from a pure leisure and looks position to a brand with performance credibility. This is also a very clear Skechers strategy the brand has used.
#AddSparxToYourLife - Abhinav Chandel

I'm often asked where it began, how it began, or was I lucky enough to have all of this easily. I just want to say, easy is mostly the frame of mind, and if you're walking towards your dream with all the passion, everything feels easy. Or else nothing is. So here's my @sparxgoforit story! What's yours? Share in the comments below and get a chance to win exclusive Sparx merchandise. #Sparx #AddSparxToYourLife #sandals #trendy #travelphotography #travelgram #travel #photography

Posted by Sparx on Thursday, September 5, 2019
Summary:
Sparx clearly created a category in India on the leisure/ sporty looks market. It drew heavily its strategy from Skechers in the US.
However, as Skechers makes an aggressive move in the country, is Sparx destined to remain a cheaper version of its American counterpart?
We pointed out last week that Skechers was relying heavily on its foreign legacy and communication assets in the Indian market. We think Sparx has an opportunity to create more Indianised content- possibly made by Indians for Indians.
Today it still lacks a human connect element, and while it could develop in the "right for india/ Indian feet(?)" sort of position, its not going in any unique and differentiated direction.