SOCIAL LISTENIN…
SOCIAL LISTENING: BOMBAY SHAVING COMPANY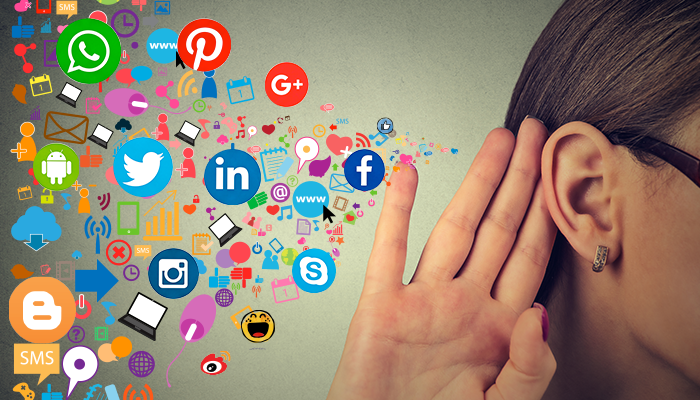 As part of our weekly social listening exercise, we delve into Bombay Shaving Company, to see how over time, it has used evolving mediums and techniques to build deeper connect with its consumers.
In the past 90 days, the Bombay Shaving Company has had about 87 mentions in social media (slightly on the lower side we would think). However peak was around the announcement of Kartik Aryan as the brand ambassador on Jan 27.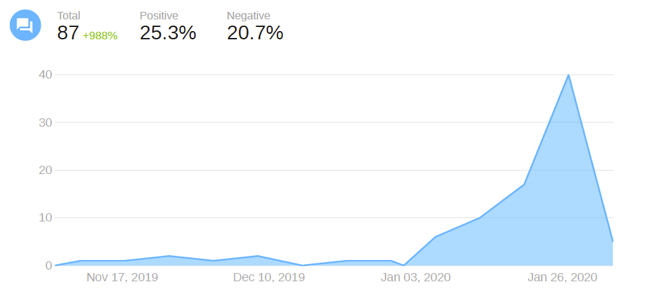 The brand has also a high 'positive sentiment' associated with it. Relying on non controversial content and interesting product launches to create a positive aura around itself.
The big mentions for the brand comes from news blogs, youtube and twitter.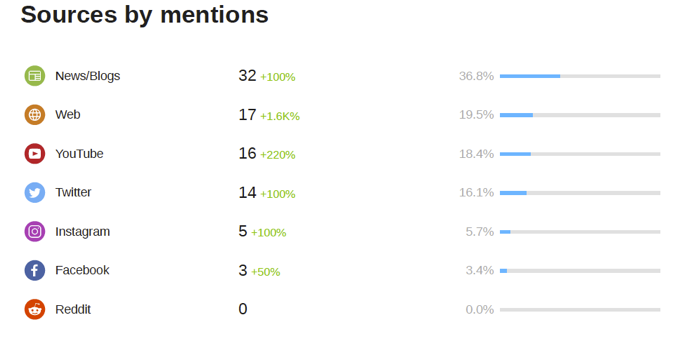 Lets take a closer look at how it uses each medium:
Twitter:
This is a medium where we think the brand has to think deeply about its tactics. L&K Saatchi and Saatchi coming onboard should definitely be a good start point.
Twitter is a medium that demands frequent presence…several times a day if not more, in order to be heard. It's a tweet after all.
And here the brand is very infrequent. Posting sometimes once a week.
Well, why bother? I know it's the same content, so there is no extra cost putting it out there.. But it begs the question, if you're not going to use a platform the way it was designed, why bother.
Tweets also need to be topical, contemporary. An extension of the brand's products and services, without a point of view on what's happening around makes "Tweety" a very dull bird.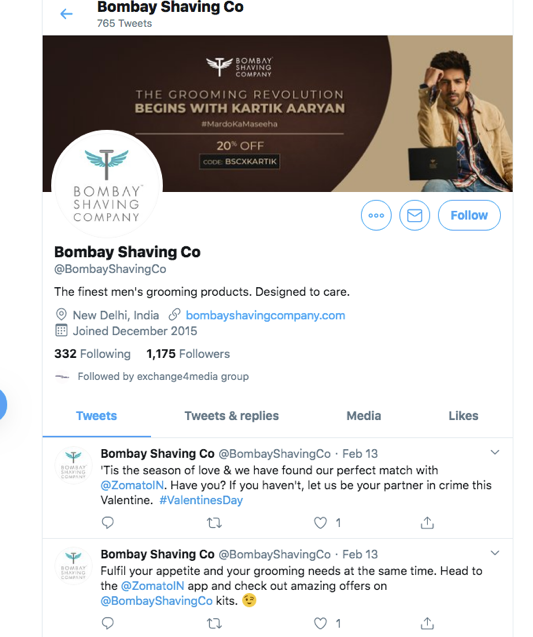 Facebook:
For inspiration, the brand could look at BIRCH.
Birchbox uses Facebook to develop a property called "BIRCHBOX TIP". Facebook focuses on stories, episodes and longer themes. Where frequency isn't as necessary as in Twitter. But longevity of content allows the TG to go deeper into the brand story.
Consumers come to each platform in a different state of mind.
Twitter- small sharp bursts of opinion.
Facebook- I have more time, want to know more about a brand's character. Its engagement with me can be slow and measured.
The Bombay Shaving Company misses a trick on Facebook by relying on the same content it has used in other mediums, without creating a more unique engagement on FB.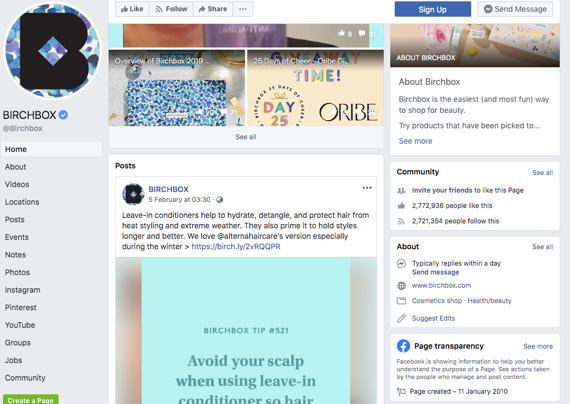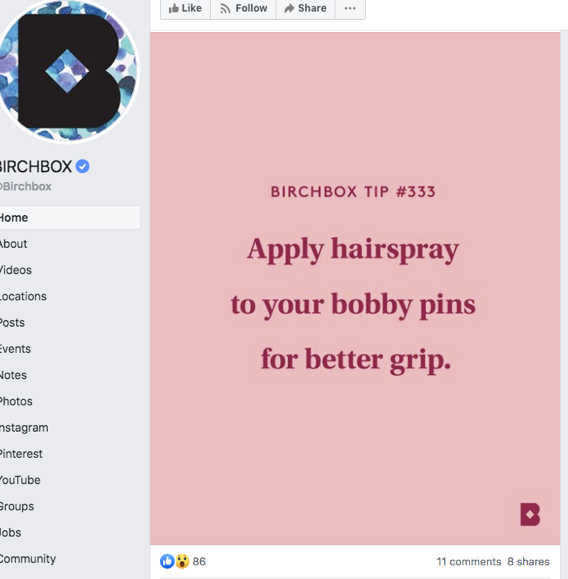 Instagram:
Visual throw. Insta is about bringing the brand alive in a landscape of bright colors and strong visual stories. Its not about stories and varieties. If those stories lack impact, you're always going to look less than relevant.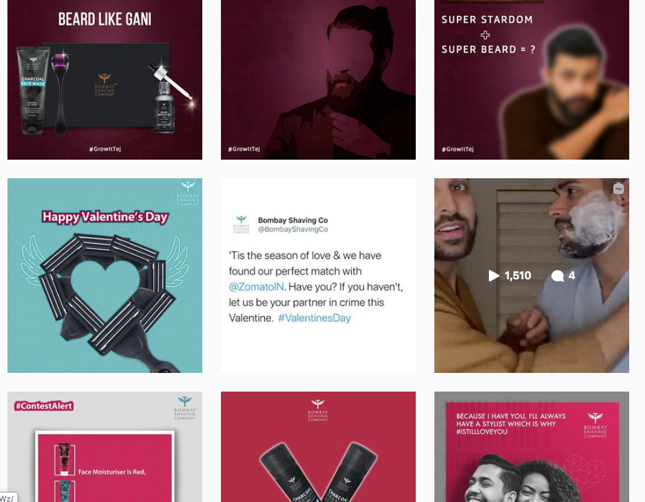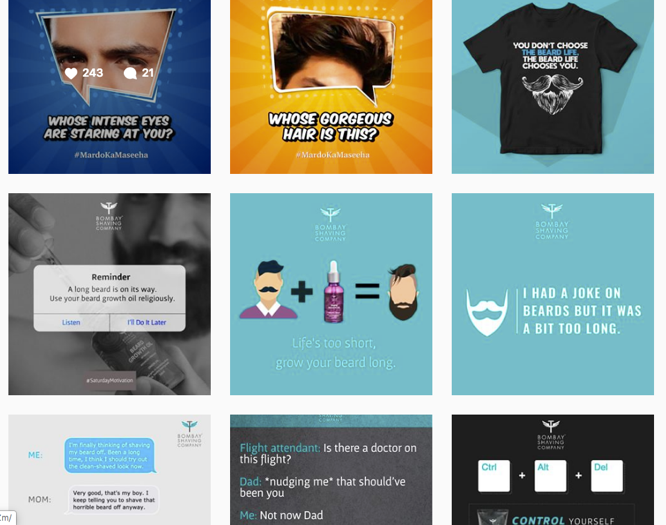 Lets look at ByrdHair as an example to this "visual impact" attribute.
Bottom line: If you don't have a good cameraman, why waste time on Insta?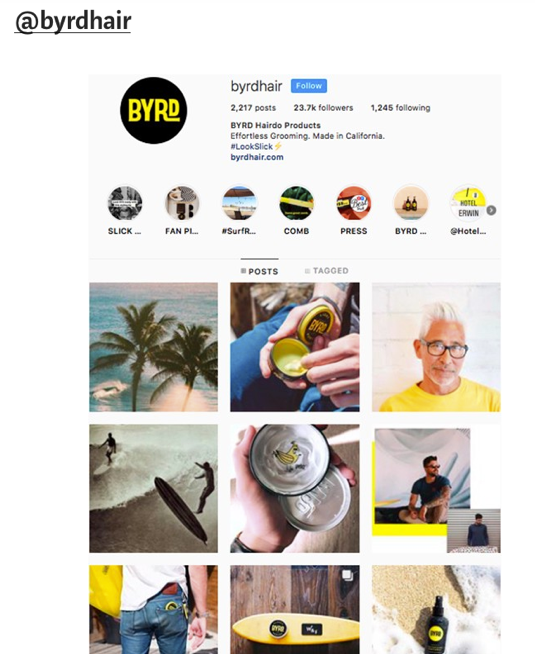 YouTube:
The content from the BSC on its youtube channel is really very well made, relevant. Its surprising how with such good video work, the brand has not used visuals more strongly across other mediums to establish its presence and brand persona. The use of influencers is another good strategy.
Sinatra Lennon (influencer):
AskmeIndia (influencer):
Conclusion:
The Bombay Shaving Company looks like a brand who's wheels got stuck while it was revving at high-speed.
There is a lot of material and content, but clearly the team has not had the time to think through and apply content in more impactful ways.
A good marketing strategist in the team, possibly now Saatchi and Saatchi is a great addition to drive forward the branding and communication agenda of the company. A very impactful brand , with very interesting products, we look forward to hearing a new voice for the brand online in the months ahead.