SOCIAL LISTENIN…
SOCIAL LISTENING: Chumbak
Founded in 2009 by husband-wife duo Vivek Prabhakar and Shubhra Chadda, Chumbak started off by making souvenirs. Gradually, it diversified its offerings across 100 categories, including fashion and travel accessories, bags and wallets, and decor. In late 2015, it forayed into the apparel category. The brand, now present in offline and online stores is identified by its signature bright colorful design features.
We turned our social listening tools to the brand to understand how they use social media to establish connect with consumers.
In the last 90 days, the brand had over 300 mentions, which signifies a pretty active social presence.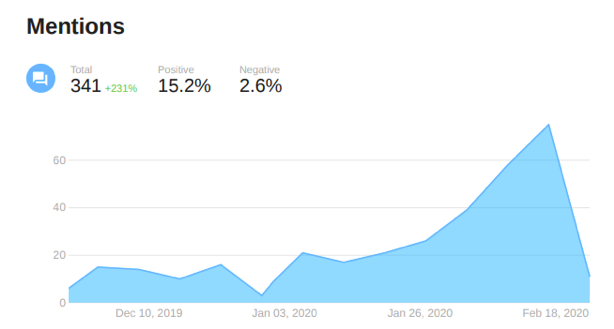 These 300 posts have reached nearly 115 million consumers, which is a very significant outcome.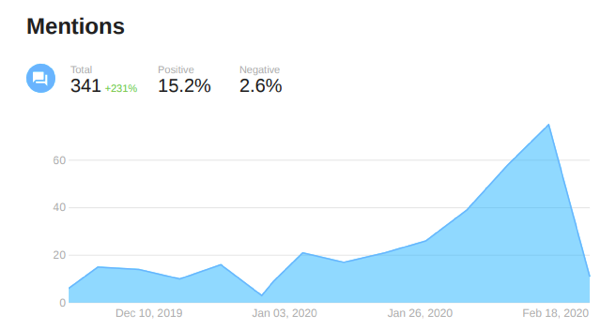 The brand has been most active on FB, Insta and Youtube and we delve deeper into how it is using each platform.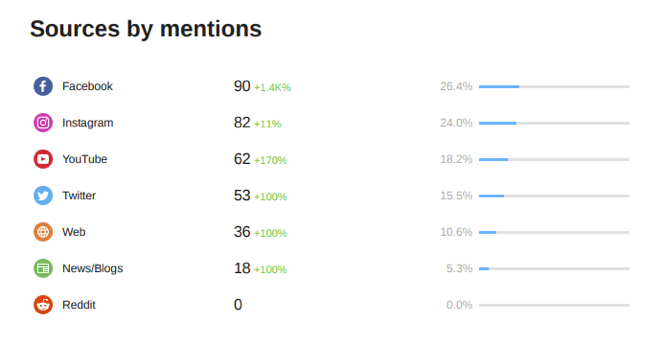 TWITTER:
Possibly a very difficult platform to build product and service awareness as much as it can be to build "personality". What's the take of the brand on contemporary topics? On topics related to its category or adjacencies. Brands that necessarily preach their own attributes don'toften create interest. As much as they could if they expressed the brand's views on a topic of interest. We see Chumbak struggling with its purpose on Twitter.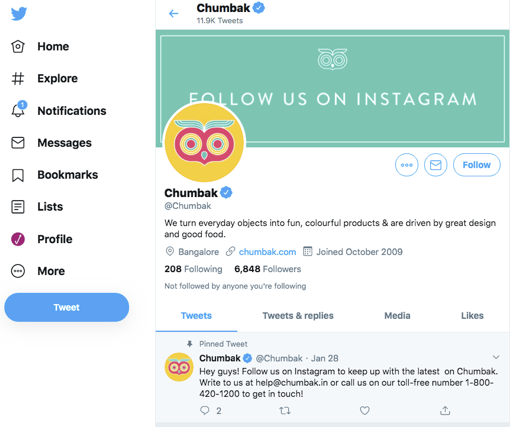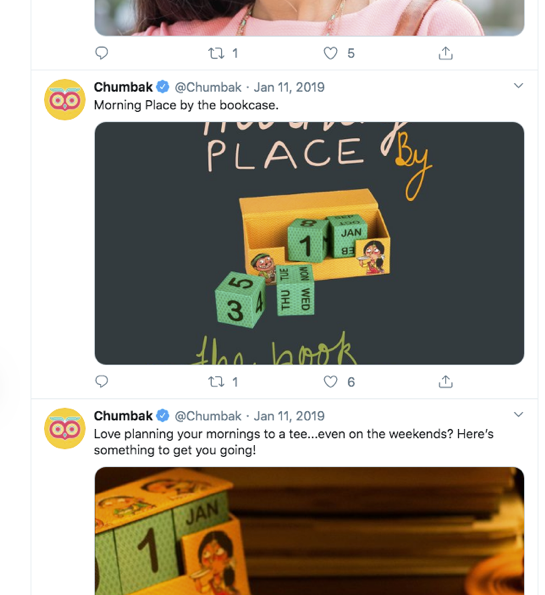 INSTAGRAM:
Chumbak is created for the Instagram. Its bright colors and intriguing designs, when photographed well, create a visual definition which is very strong. And CHumbak does this very well on Insta. One of the best brands on Insta. It clearly marries the strength of Insta to its own brand uniqueness.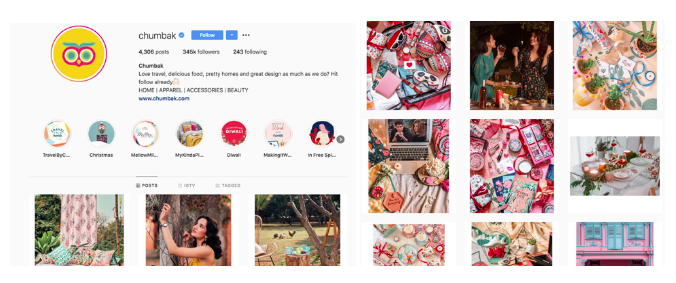 FACEBOOK:
FB is not Insta. Its ability to tell longer stories makes it a very different engagement platform compared to Insta. However Chumbak uses Facebook as an extension of its Insta approach. An alternate possibility is REI and how this brand has kept FB a very dynamic, lively platform.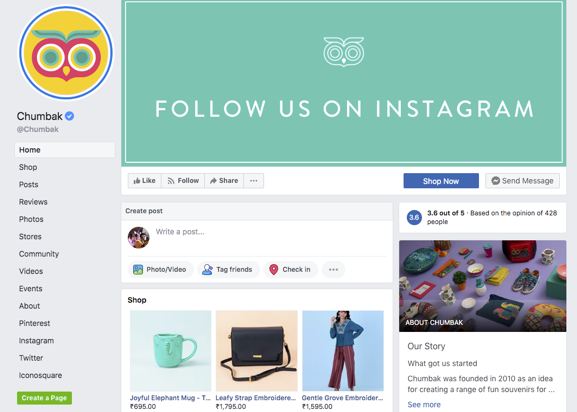 YOUTUBE:
Chumbak's youtube channel is lively and very relevant. However, its content is very limited. Its content like this that brings alive the brand's persona well. Perhaps costs prevent the brand from creating content more frequently. The views are also low, suggesting that perhaps there isn't enough spent to push the brand out.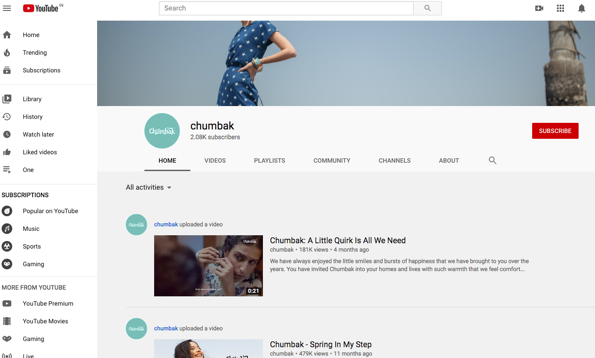 Conclusion:
Chumbak, is definitely a brand that through its quirky designs and colors, attracts attention. We believe the brand knows how to convert this attention to engagement on visual platforms (Youtube/ Insta).
Taking these to more personality / storytelling platforms like FB and Twitter is still work in progress. But with a great core personality, we think the brand can surely establish interesting presence on all mediums.