Social Listenin…
Social Listening: Nokia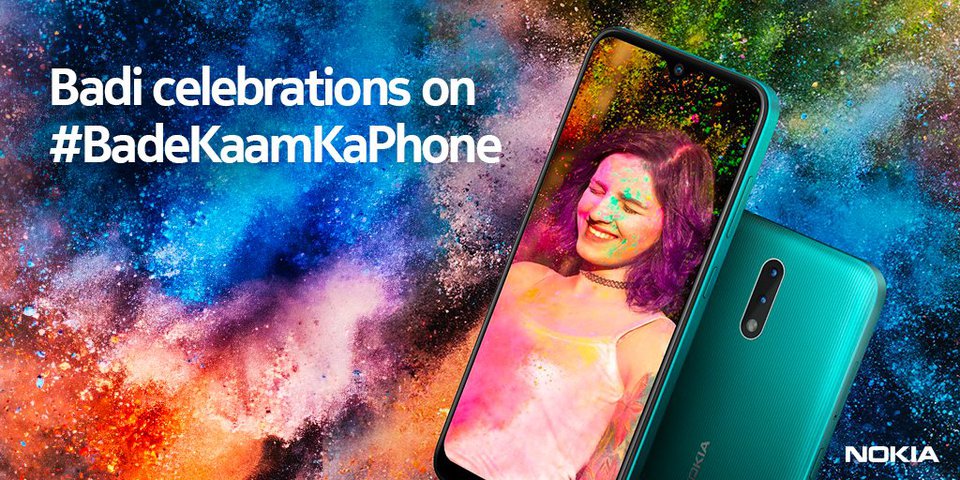 Nokia used to be one of the world's biggest mobile phone manufacturers but it fell behind with the advent of iPhone and Android smartphones.
In 2014, Nokia's Devices and Services division was sold to Microsoft. In 2016, Finnish company HMD Global bought a part of Microsoft's feature phone business and has a licensing agreement that allows it to make smartphones under the Nokia brand.
At one point the brand had a near 65% market share in the Indian market. This market share, while reduced significantly, has left it with huge brand recall, making its re-entry easier and a less expensive marketing challenge.
Nokia has staged a strong comeback in the Indian mobile phone market within a quarter of its commercial relaunch and by Q2, 2019 already had a 9% market share in the Indian feature phone market and close to 3% in the smart phone market.
As part of our weekly social listening post, this week, we look at how the brand has developed its presence across different platforms as it continues to gain traction in its second innings.
In the past 90 days, our tools picked up 387 social posts by the brand across mediums. What's interesting is the positive score of the brand: 35% and a net positive score of 31%, among the highest we have seen for brands in this study.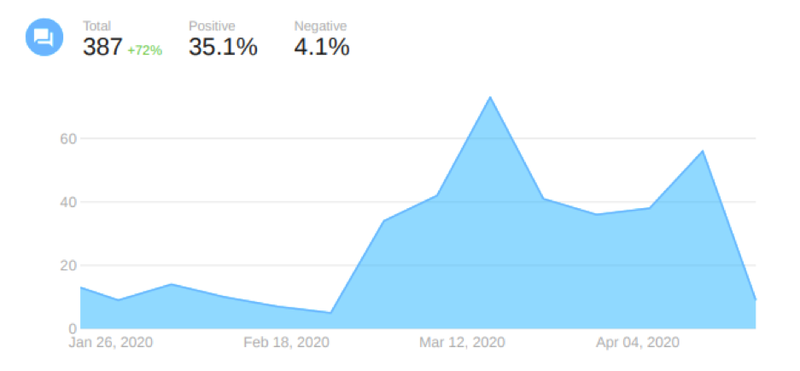 These posts reached 39.4 million, possibly on the lower range of customer connects for a brand in the mass segment.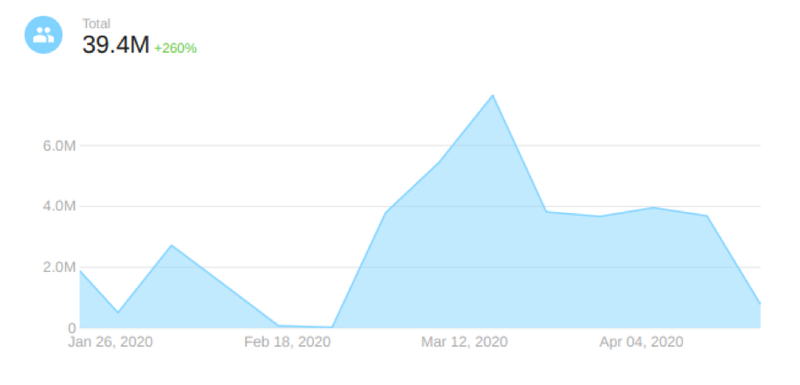 Here are the big social media influencers for the Nokia brand in India and a predominantly large number of engagements is being done on Instagram followed by Facebook as the next most frequently used platform.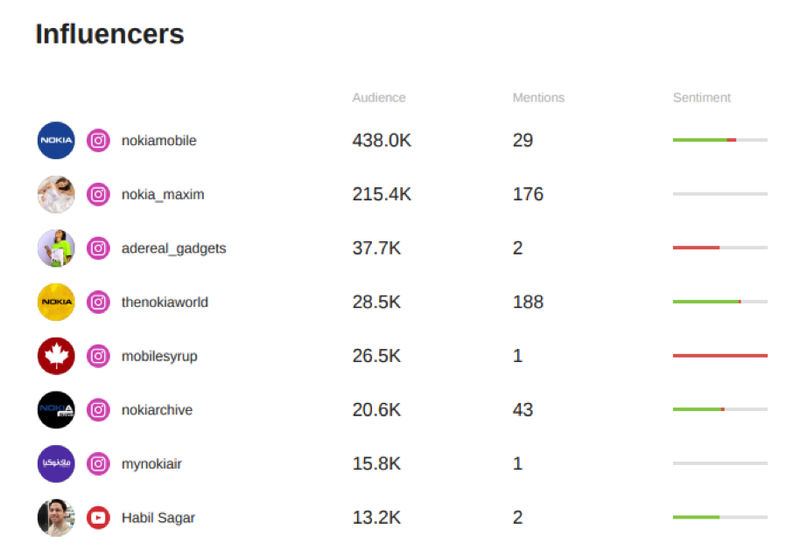 Instagram:
Nokia's Instagram page in India is complete with product stories, with a mix of functional and emotional content.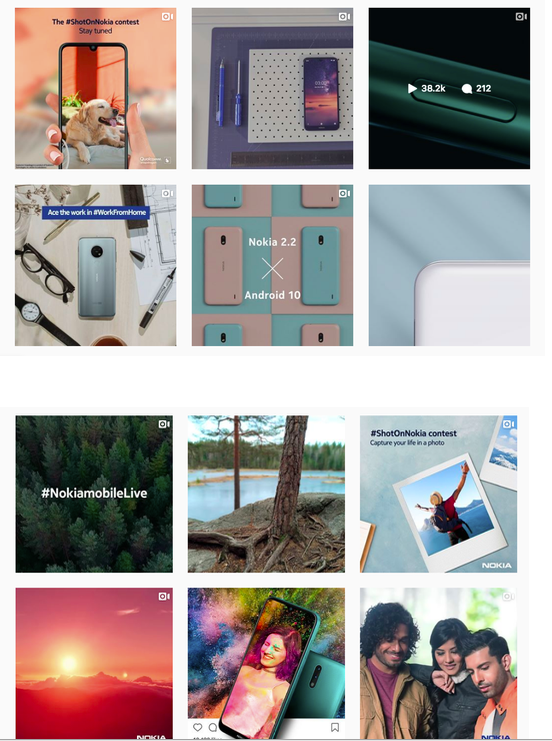 The Insta page of Nokia goes strongly the Human Stories way. Integrating people into each image. This is a good way to drive human connect on the page.
We contrast this to Apple's page. Pure imagery led to drive the story of its powerful camera, an approach it has taken across mediums. Brands can choose which route they prefer, playing to their strengths.
Apple Instagram: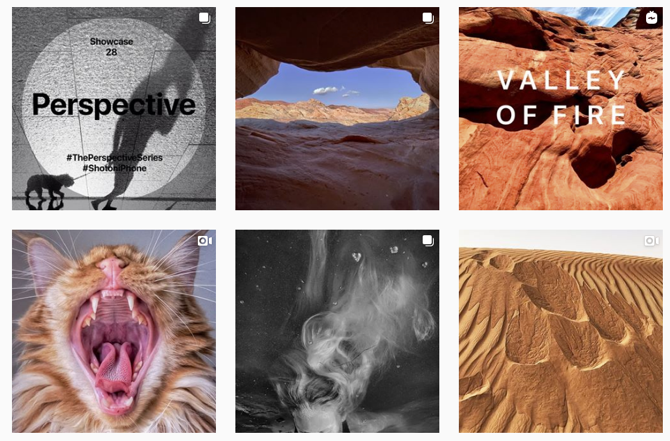 Facebook:
Facebook offers Nokia a great way to engage with its customers, through stories. Slightly longer format videos, longer content.
The brand does a good job of presenting its products, thereby giving a straight functional tonality to its page. However, the concern here is that it appears the brand is not responding fast enough to consumer discontent. Several posts from consumers express disappointment on the product or after sales service that need redressal.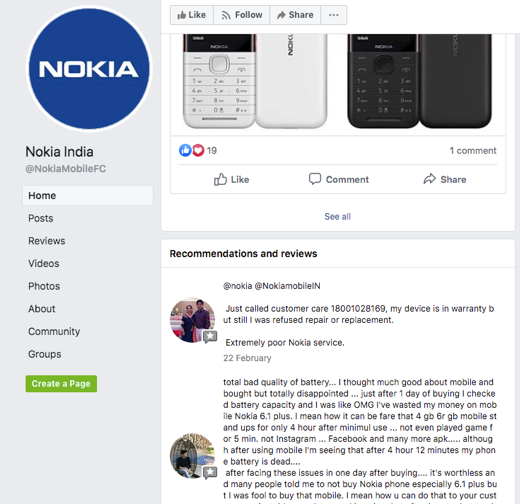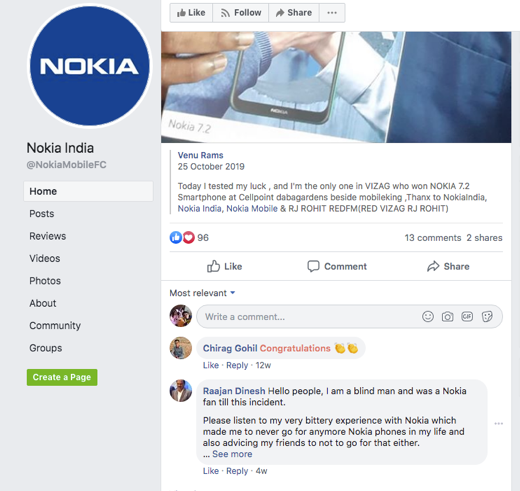 Twitter:
The Twitter handle of Nokia India is compared with Samsung.
As a platform, Twitter rewards brief, frequent tweets but equally topical messages.
While Samsung has built in the Coronavirus circumstances into its tweets and product placements, Nokia has stayed more focused on its product. The brand can possibly create more personality on this space, however that is not the scope of this note.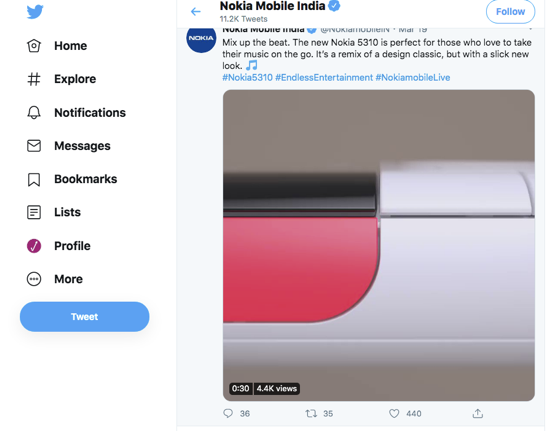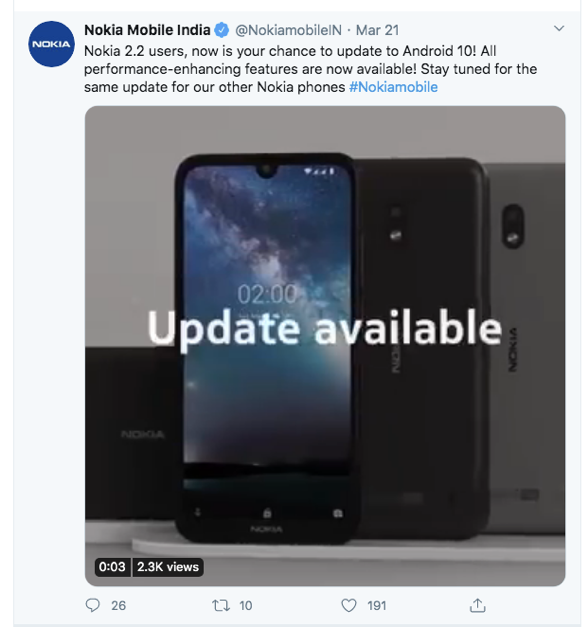 Samsung India on Twitter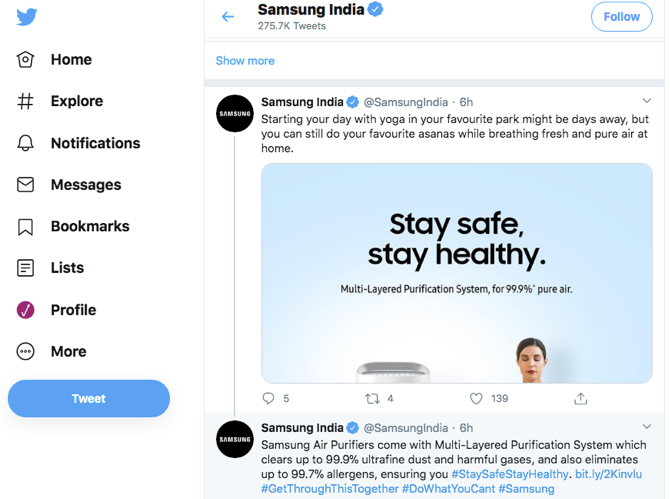 Youtube:
We found this a very interesting space with relevant, fun videos that keep the brand engaging. This space was being heavily used and promoted a year ago, with millions of views of the videos. However, over the past few months, while the content has been refreshed, its dispersion has been limited.
The platform however has been very well exploited by the brand from time to time.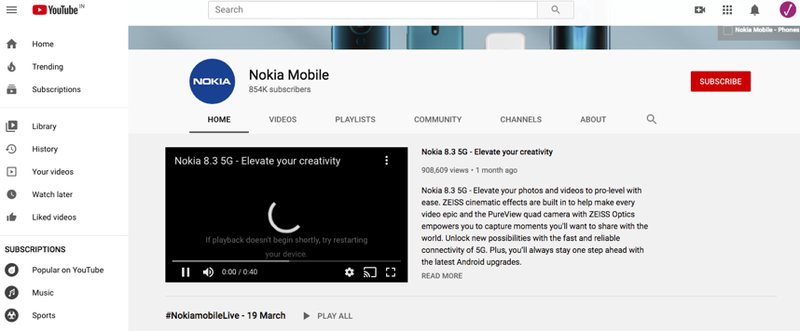 Conclusion:
The return of Nokia to the Indian market is reflection of the strength of the brand and its engagement with customers.
Its performance in the market, gain of market share is clearly a testament to the brand strength.
As India continues to heavily use social media, we saw opportunities for the brand to create tighter engagement to its consumers as it continues its resurgence in the country.