Social Listenin…
Social Listening: Luxor

Luxor was founded in 1963 in India by Davinder Kumar Jain with an initial investment of Rs 5,000 and five employees. 
The company was the first to introduce the fiber tip technology in the country in 1975, followed by the launch of markers and highlighters one year later. In 1980, the company created a division for international business, also becoming distributor of the Japanese brand Pilot.
In 1996, Luxor added Parker pens to its line of writing instrument commercialised in India. By 2002, Luxor achieved status of largest exporter of the country, being present in more than 85 countries. Luxor also introduced luxury goods brand Waterman in 2003. (Source: Wikipedia)
Social Listening on Luxor Pens:
As part of our weekly social listening initiative, this week we listen into Luxor pens. A brand who's equity was built with color pens and pencils and the famous Pilot range of pens in the 80s.
Surprisingly, the brand is not very active online. With about 92 mentions picked up in the past 90 days. These mentions reached 5 Lakh consumers across the country, with a net positive score of 30%, which is indeed very high.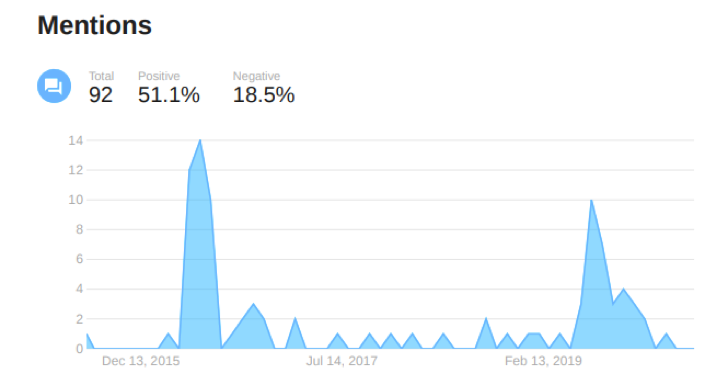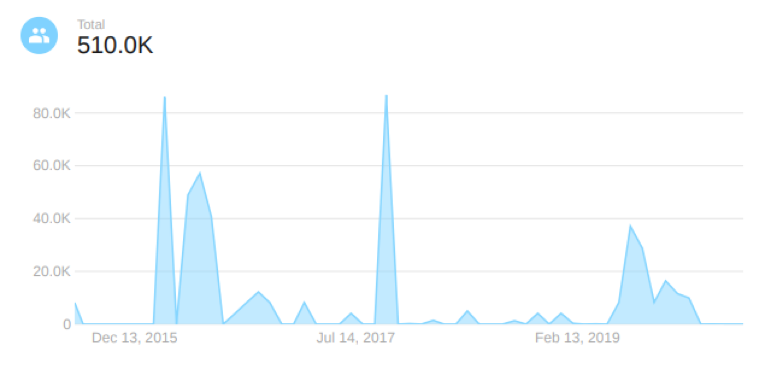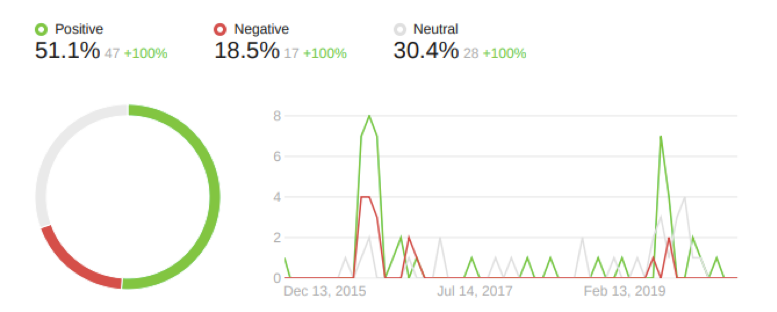 The brand is most vocal through influencers on Youtube and through its own Instagram page. We will explore these in more detail.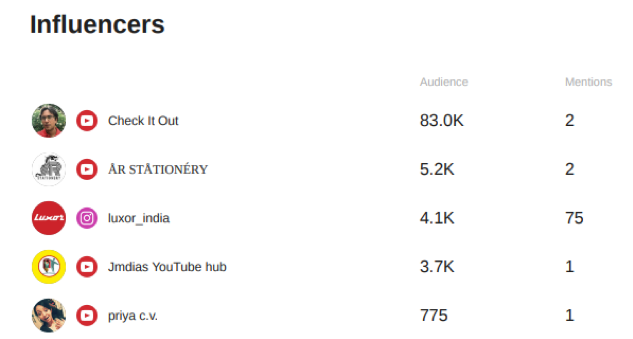 Instagram:
While active on the platform, the brand has not adhered to a consistent visual code on the platform. The images are very diverse. And often full of content. The brand has used its standard creatives on all mediums. While this works for some mediums, its definitely not right for Insta. In fact, we have compared Luxor pens to other pen brands on Insta to contrast how the platform should be used.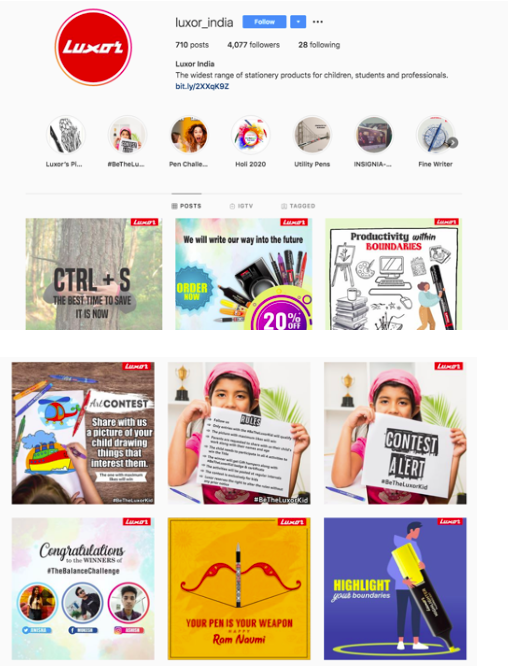 Its competitors however use very powerful visuals on their pages. Low or no text. No diversion from the focus on the key product- Pens.
BENU Pens Instagram: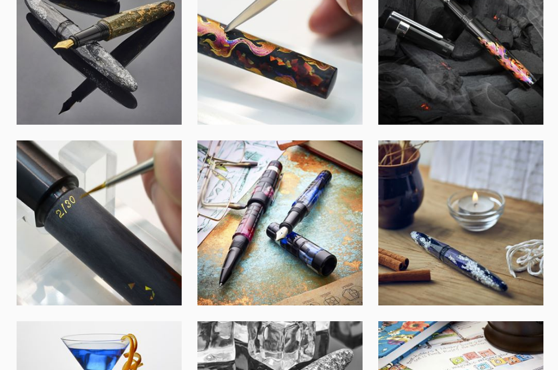 The Pen Shop Instagram: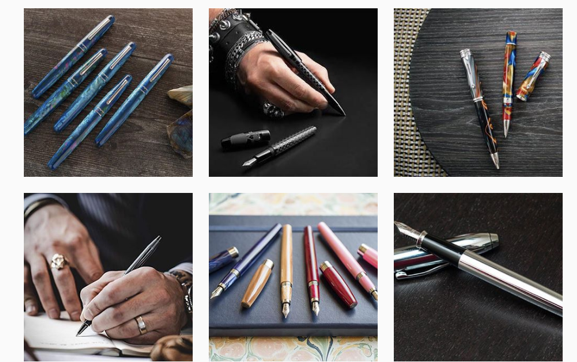 Cross Instagram: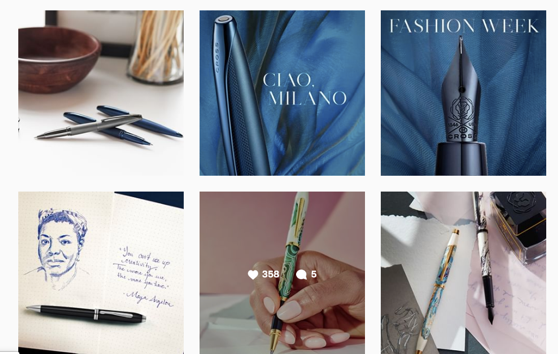 Twitter:
On twitter, again the brand has the lost the opportunity to establish a clear personality. Its focus on contests for kids on Twitter is not aligned to the platform demographics.
These contests are interspersed with topical content, however tweets thrive on being short, and develop the brand/speaker's personality though a point of view on contemporary issues. This aspect is missed out.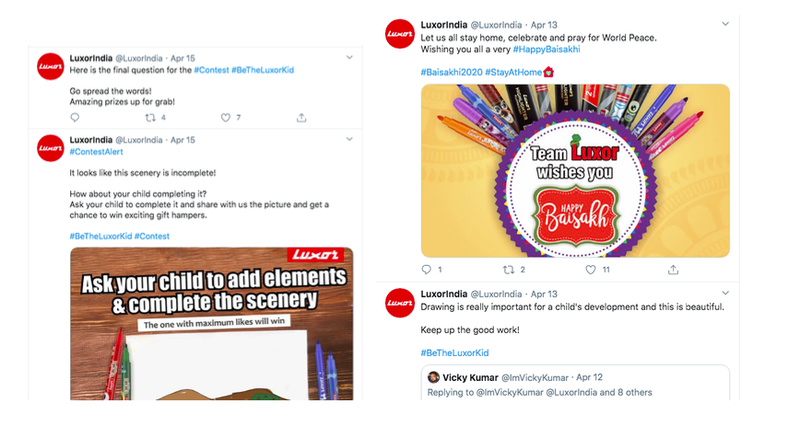 This page is contrasted with Cross pens. Again, the clean posts of Cross stand as a stark contract to establish the personality of the brand.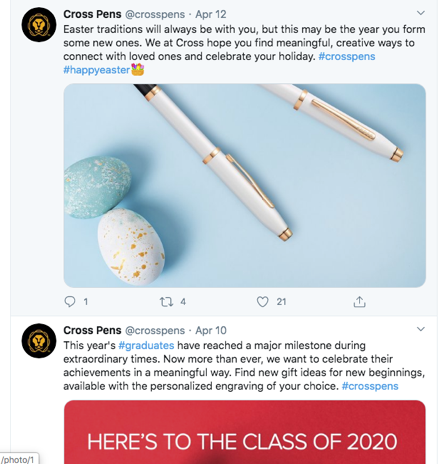 Facebook:
Facebook and YouTube are where we see the brand thrive. Its content is relevant to the two platforms. Longer stories are developed. Responses on Facebook to consumer complaints however are missed out, thereby the brand loses an important way to build trust and engagement with its TG.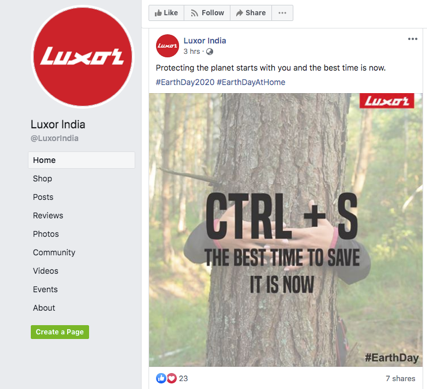 YouTube:
The content on youtube is very interesting. Short format videos, topical and well made make this the most engaging channel for the brand. However the brand is not doing enough to promote this content as is visible from its engagement and exposure numbers.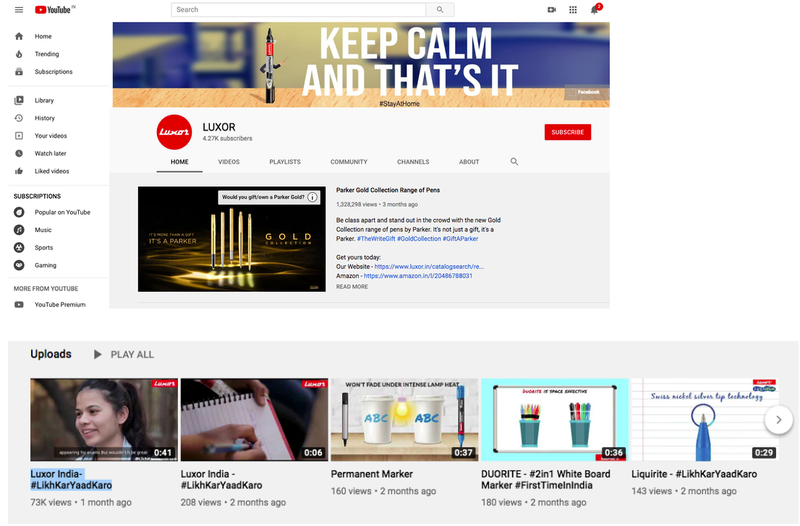 Conclusion:
A legacy brand with deep consumer connect, from the content visible on its youtube channel, definitely is in tune with its young TG even today.
It creates contests, events and promotions that keep the TG excited.
However in the absence of a focused social media approach, the brand does not seem to have the firepower to develop one or two platforms as flagship properties and build a deeper connect with its audience.