INSTAGRAM FOR Y…
INSTAGRAM FOR YOUR GROWING BUSINESS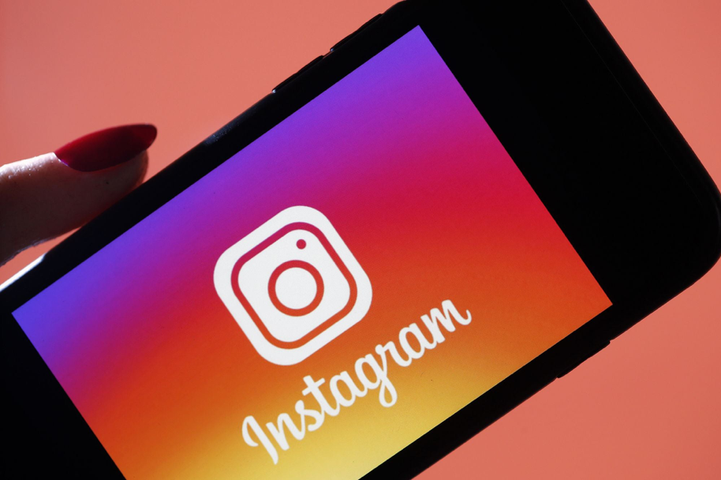 Is not Instagram only for Influencers? So ask a large number of clients on the GroCurv platform. As the world moves from Offline to Online, these businesses are keen to explore various social media platforms. Digital marketing is becoming a very important part of business vocabulary, and within that Instagram.
Facebook, Instagram, Linkedin and Pinterest are well known platforms that come out tops in every conversation. But when clients think Instagram, they think celebrities.
We started to look at this question in order to have more reassuring conversations with these businesses.
Instagram is a great way to present your business to clients (B2B) or customers (B2C). Presenting your services with style, imagination and creativity.
In this blog we are sharing three examples.
A Project Management tool for small businesses and individual businesses. MOE.
Chewy for pet foods
Vans for shoes
Each business has a different TG, but has used Instagram to create a very attractive and desirable engagement platform.
In our understanding of Instagram, we find the three important attributes for any Instagram page to create social engagement.
Keep the business at the core
Create a clear visual template
Involve the audience
Lets see these in more detail:
Keep the business at the core:
This is the simpler task. Each business must obviously create content that illustrates what its core business is. However the trick is to do this in close coordination with the second point, which is to keep the content in line with the overall visual theme of the site.
Create a clear visual template:
Its always a good idea to think very carefully about how you wish your page to look like. Over a long term, Say 6-9 months. So this look isn't open to changes and edits once it is finalised. Do take in inputs from persons more visually accomplished. The visual template needs to be repetition. Either the color scheme, or the layout.
For example: The centre visual element of each row will be product story, while the one on the right will be a consumer/ customer story and the one on the left could be values of the company that is being promoted.
Involve the audience
Finally, each business is about its audience. If you don't show them "winning" because of your product and service, then there is no motivation for a visitor to seriously consider your brand. Winner stories are really about how using your product made a customer feel. Happy, relieved, strong, powerful , sexy?
These handles below illustrate the above points effortlessly and consistently.
Instagram is simple. But therein lies its complexity. Following a few rules, consistently overtime will create a vibrant and attractive page, without effort. And a following that will rely more on visitor experience rather on spends.
Good luck. Happy Instagram marketing.
MOE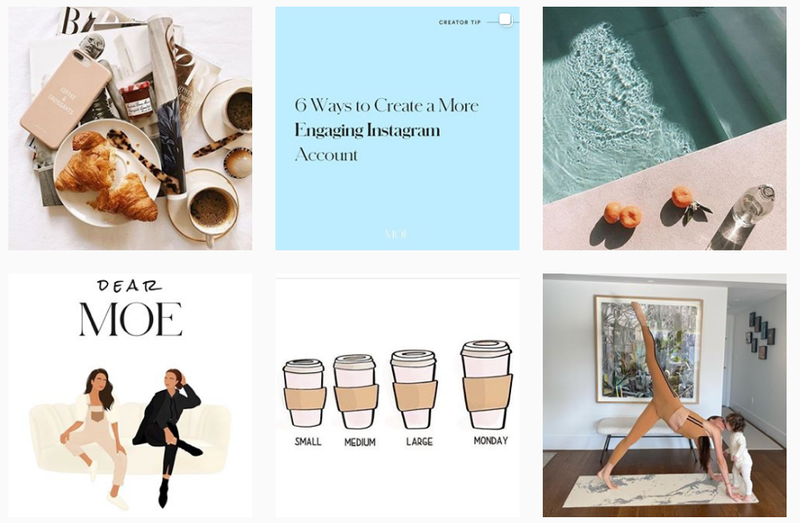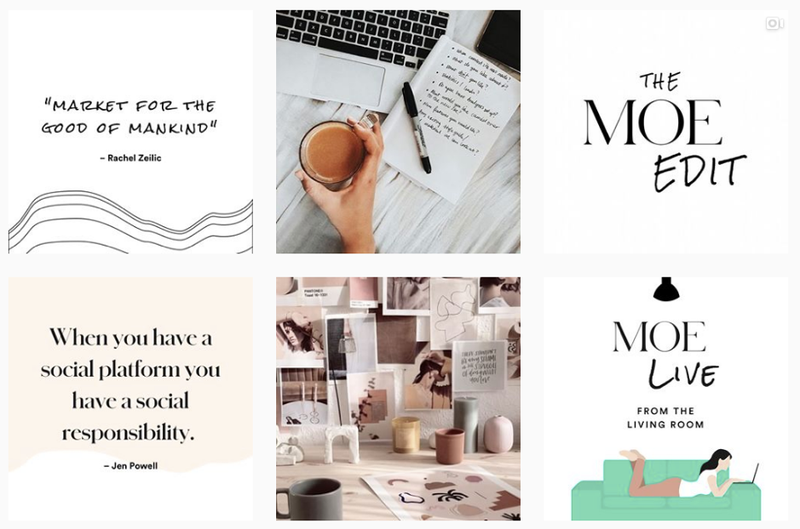 Chewy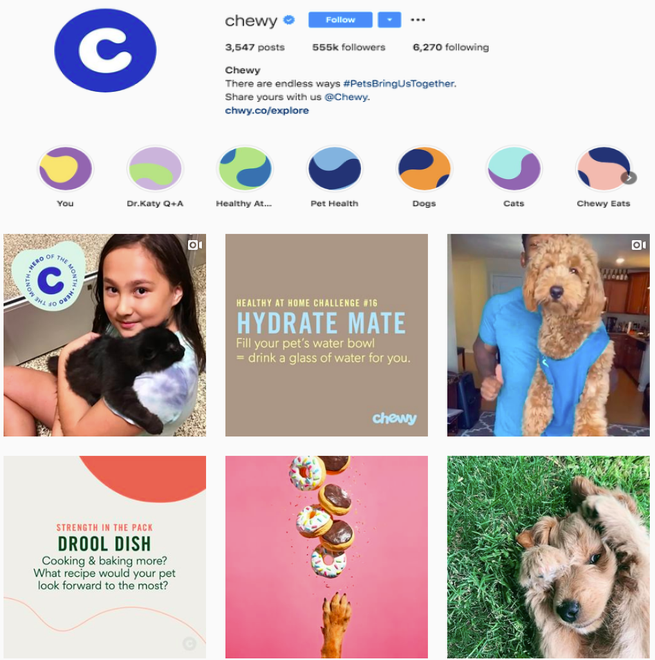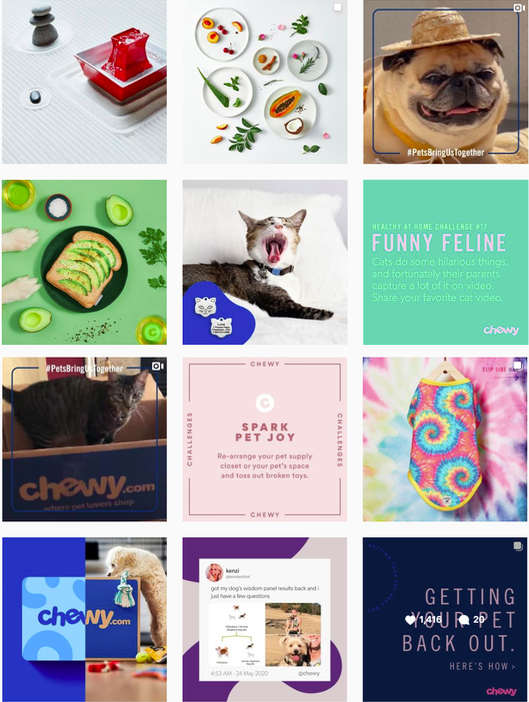 VANS