Building Trust …
Building Trust in a Digital First World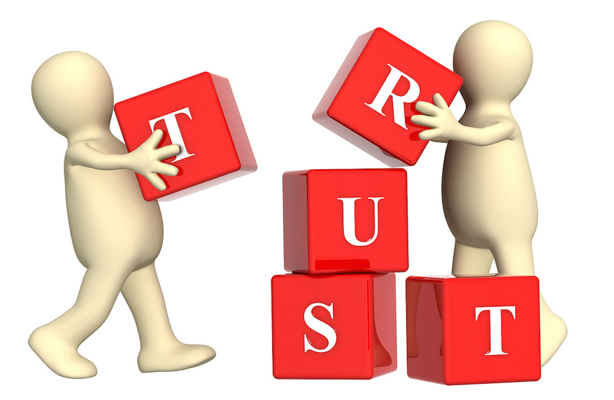 Trust.
Whether Uber, Amazon, or Tinder: we crave to build trust, because trust takes us further. Without trust, how would we leave the confines of our homes and families to explore the beyond. To know the unknown. Lonely is the soul that doesn't trust. 

A digital world, full of information about us is a conduit to building trust quickly; and that's why I love these times we live in. So many tools for us to build trust in one another. 

Trust is the bedrock of any business, especially a marketplace bringing strangers together to transact.  Over the past year, I have spoken to more strangers that I may have in a lifetime before I started GroCurv.   Prospective clients and agencies.  Most didn't know me. Had never used GroCurv. And were looking to spend 3-4 Lakhs.  As much as a small car. I was stumped.

I started to read about Trust.  Blogs, posts, authors, research.  Our survival was and is dependent on it. And recently, I started to read Rachel Botsman.
She and other authors helped me structure a process of creating Trust. I have maybe scratched the surface.  But its begun.  Authenticity, Honesty, Transparency. These have been my pillars of building trust. 

Each conversation on behalf of GroCurv, has been about being clear to communicate what we can and we cannot. Its been about telling each client how the process works. And creating content around why we are useful.  About how good our agencies are. Helping agencies create better profiles on the platform.

Trust has been about being ready to pick up the phone and sharing an unbiased view to both clients and agencies asking questions about the process and engagements. 

On the basis of this principle of Authenticity, Honesty, Transparency we have tried to create tonality that helps create trust.  The right words and vocabulary. Even the speed of speech.  That's our commitment to creating trust. 

I hope you will all grow to trust GroCurv.com.  Feedback and comments welcome. 
PS:  I learnt a lot recently from Whitehat Jr and how they engaged with me and my child to build Trust. Sharing my learnings here.