How to Find the…
How to Find the Right Market Research Agency?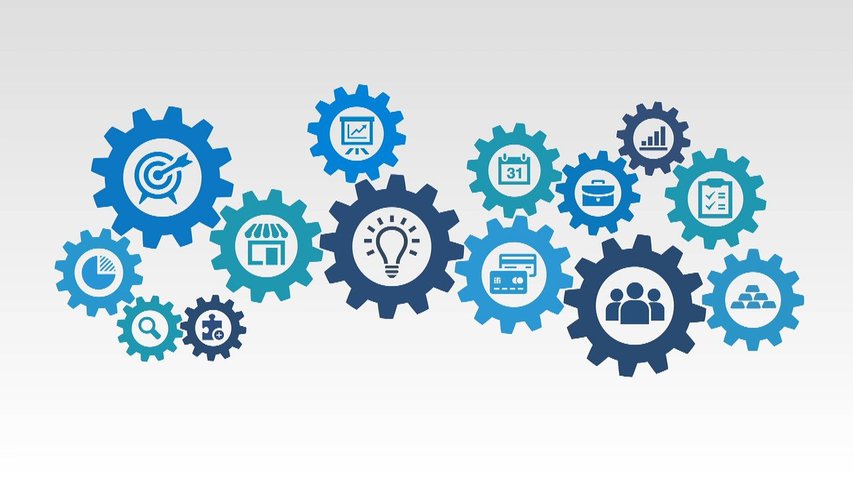 The market research industry has seen a steady rise in the US and Europe over the past few years. Today, market research agencies are widely popular in the Asian market. They help businesses plan, strategize and undertake qualitative and quantitative market research activities in the form of surveys, interviews and focus groups, to make relevant information handy. This enables companies to use the evidence to make strategic choices to increase overall profitability.
Market research agencies ultimately help businesses by putting the collected data into action. Some activities conducted by market research agencies include:
Conducting surveys
Conducting interviews
Facilitating focus groups and workshops
Undertaking methods to observe customers
Collect relevant information, analyze data, report findings
When you hire an agency, make sure that they are properly differentiating between quantitative and qualitative research. Simply put, quantitative data deals with facts and figures while qualitative data pertains to human experience. Both are relevant for you to make informed business decisions.
Since hiring a market research agency is an expensive and time-consuming process, it is essential to choose the right agency that fulfils your needs. Before hiring the perfect agency, make sure that you have a strong brief in place which highlights the following information:
Company background
Target audience or market
Objectives of the market research
Specific questions for which you need answers
Any other information that may be relevant to the research
When assessing a market research agency, your top priority should be vetting it for credibility, apart from their expertise in quantitative and qualitative analyses. One way to do this is to gather enough background information. Other ways to evaluate a market research agency or a proposal received from an agency are:
Reviewing the firm's history, background, leadership team
Asking for sample brief reports and checking whether the reports have various sections such as an abstract, methodology, table of contents, findings
Requesting a demo survey if possible
What factors should a company keep in mind while short-listing market research agencies? Let us find out:
Understanding goals
The end goal of market research is to find out answers relevant to consumer-related pain points in the market. To ensure that the process is not rendered futile, make sure that the market research agency you are planning to hire has fully comprehended the brief and is in line with what you are looking to achieve as the result of the exercise.
Insight generation abilities
Any market research agency worth its salt knows that drawing conclusions and reporting findings based on activities are its primary works. However, choose a market research agency that thinks outside the box instead of clerically putting data points together for you to analyze and review. For example, if your objective is to penetrate a particular industry or segment, see if the agency is taking steps to draw interesting conclusions or offer recommendations based on the research output, rather than only providing collated information about the surveys conducted.
Professional experience
When hiring or partnering with any entity, most people look for their prior experience. Similarly, with market research agencies, understand their portfolio not just by looking at the brands and businesses they have worked with but by asking smart questions to understand their experience and capabilities. Often, an agency may have worked with some of the largest companies in the market, but it may lack the ability to comprehend your requirements. Keep in mind that the oldest agency on the block may not necessarily be the wisest.
Facilities
While receiving data points, one of the main things to consider is how secure the data is and how accurately it has been generated. To ensure data integrity, most market research firms invest in resources and have proper plans and strategies in place. Before zoning in on an agency, you can conduct specific checks to understand whether the agency has on-site facilities to undertake the activities. The facilities may include reliable software, technology to ensure the highest level of confidentiality, etc.
Sample size
Your brief will set out the desired sample size of people you need to gather responses from for the purpose of your market research. If not, then the market research agency should be able to tell you what the sample size for your project should be. When hiring a market research agency, check whether they have the ability to conduct large scale research over reasonably short timelines. If your needs are smaller, then consider going with an agency that has the ability to conduct research over a smaller scale, since that may be more cost-effective.
Networking
You may seek answers within your professional sphere. If you are part of trade associations, business networks or know about companies that have hired marketing research agencies, try to get a referral or feedback about their experience.
Costs
We finally come down to the big question that makes most businesses sceptical - costs associated with hiring market research firms. One of the biggest mistakes most company officials make is going with the most economical agencies in the market to save costs. As a result, they end up losing more money in the long run. If you are looking for proportionate ROI, high-quality research, properly drafted reports and findings, it is important to not compromise on the costs. Market research is typically an investment by businesses that reflects their ability to create products and services, sell them in the market, address customer pain points and emerge as market leaders. So, investment in a good market research agency is crucial.
Wrapping up
If you are a first-timer thinking of hiring a market research agency for your business and need a little help to kickstart the process, get in touch with GroCurv. GroCurv helps companies find the right Market Research partner who understand what they need to know, covers qualitative and quantitative research, works with their budgets and helps in generating the right and accurate information to create a positive business impact in the long run.