The Food Devote…
The Food Devotee - Food for the Social Media Soul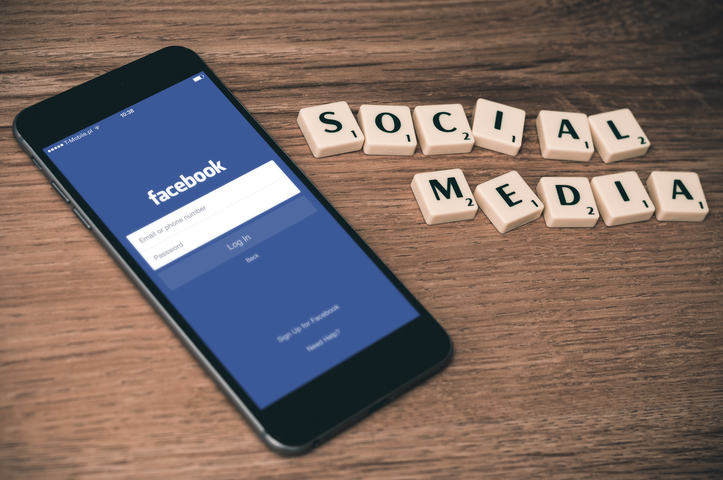 Facebook has founded fame for many brands in the digital marketing space. It has been the birthplace of brands, the solace of solo-preneurs. When the traditional marketing and promotional media have proved to be too expensive or too inaccessible for startups and innovators, Facebook has been the space that gave the small voices a loud amplifier. Social media marketing's biggest Like is for Facebook.
Facebook For this Food Startup
One of the most successful categories of business on digital marketing has to be that of food. From home-chefs to home-bakers, small eateries and sommeliers, recipe promoters, food reviewers or diet consultants, there's a slice of pie for anyone with anything to do with food here. This time, we're looking at a small-turned-big food venture called The Food Devotee.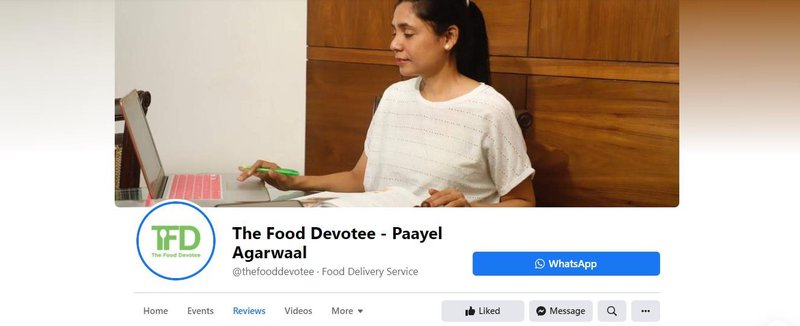 The Food Devotee (TFD) was founded by Paayel Agarwaal in 2017. Having been a spiritually inclined person, Paayel immediately saw the connection between what one eats and how one feels. Her intense orientation towards meditation showed her how her reactions and behaviour were largely based on what she ate. Having healed her small and big health issues (both mental and physical) through changes in her diet, she realized that there was some divinity in correct dining. So was born The Food Devotee.
Paayel did launch a website initially but largely promoted herself via Facebook. After 5 years of successful work, she has close to 2K followers. The number may not be competitive with many other food influencers out there but each follower is a satisfied, convinced one who garners more business through word of mouth and repeat attendance. Bottomline is – this is organic reach.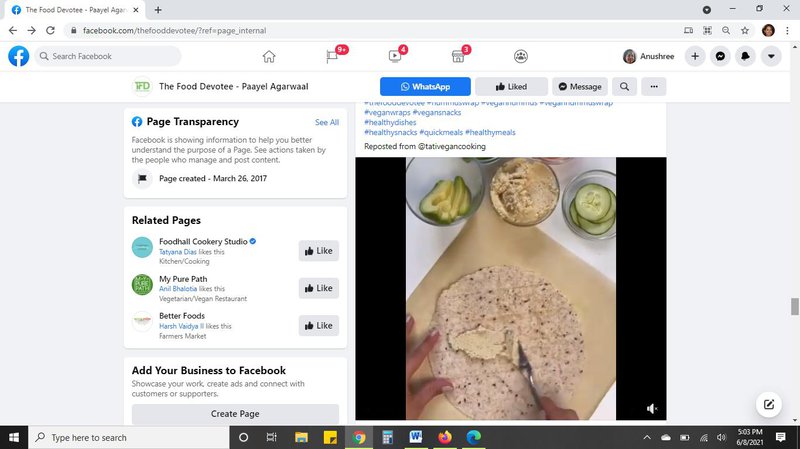 What does The Food Devotee do?
Think Thai, Burmese, Ethiopian or Sri Lankan food – in a vegetarian or vegan form – and TFD tells you how to make it. Running workshop after workshop on global cuisines in vegetarian and vegan avatars, Paayel has created an atmosphere of possibility for those with these dietary preferences.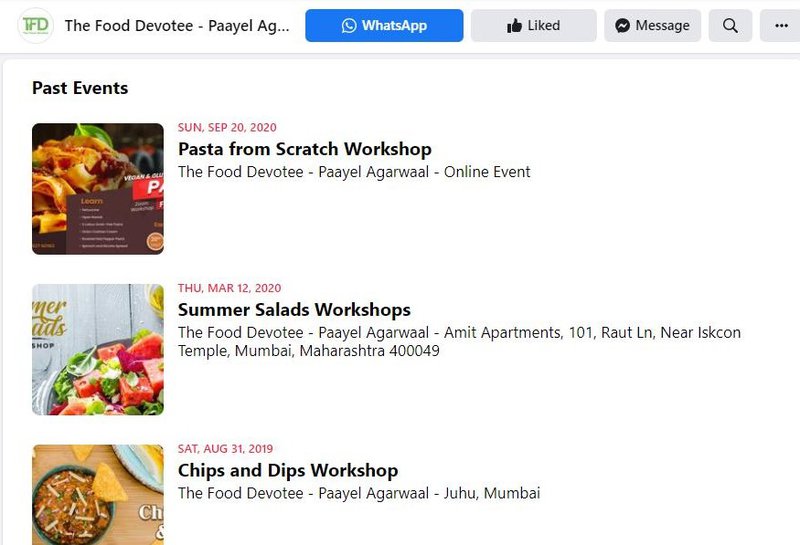 TFD has been riding the Vegan wave way before it gained its popularity over the last 2 years. The workshops have been successfully running online and offline and training people into believing that customizing a global cuisine to their palate is possible. Moreover, it has infused positivity into many lives.
Apart from group workshops, Paayel also accommodates one-to-one sessions, builds healthy eating awareness and caters for occasional orders.
How Did Facebook Help?
Simply using the Events option helped TFD create awareness and disseminate information about the brand. Having a wide variety of workshops planned for different needs and interests, TFD promotes them with catchy images and interesting headlines. Keeping the information simple and self-explanatory, with easy ways to book a class, the events are always booked to the maximum.
Currently, the online workshops enjoy the same demand, as Paayel adapted technology to make the workshops seem equally hands-on and interactive.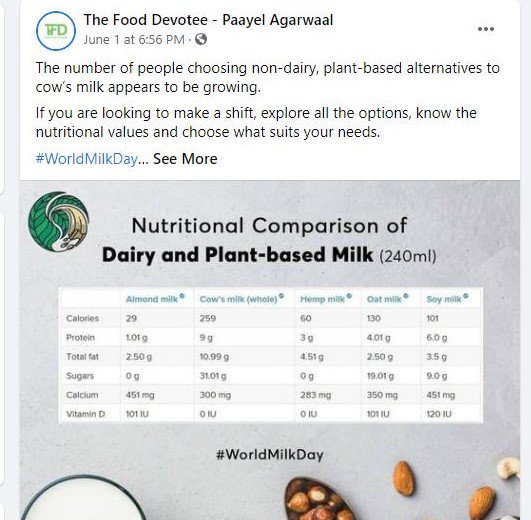 When not posting events directly, TFD posts informative posts for its followers – nutritional awareness on World Milk Day – or quick recipes that appeal to vegetarian or vegan foodies. There are also sufficient number of recent reviews that enable a new visitor to book a workshop with TFD.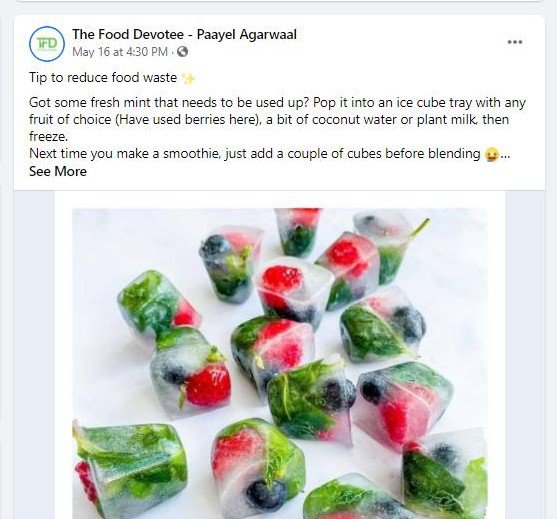 The Final Flavour
TFD's Facebook journey proves two things – number of followers isn't the only criteria for success and that the relevance and originality of your content rules. Consistent posting has also been a mainstay for this brand, so even while no workshops are planned, the intention of keeping people on a healthy and sustainable path continues.
Are you a food startup that's looking to grow on Facebook? Reach out to us at GroCurv and let's whip up your successful digital marketing recipe!