5 Ways LinkedIn…
5 Ways LinkedIn can create impact for your brand in 2021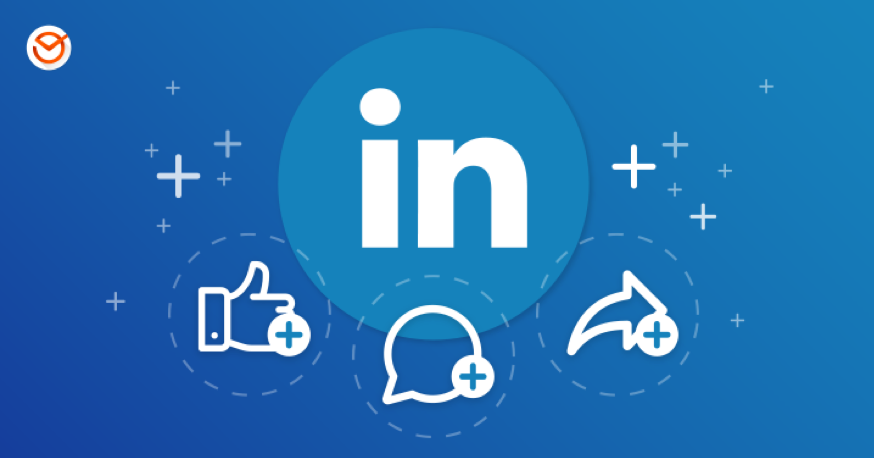 Emerging as one of the most impactful social media platforms, LinkedIn has become the most relevant channel for B2B marketers and brands. Organizations have recognized its effectiveness to create engagement in the professional space. They now look at LinkedIn marketing as the go-to for their products, policies and personnel.
These top-5 benefits of LinkedIn in 2021 can help your company stay impactful on this platform:
It's Free
What better than a zero-cost platform that helps you connect industry-wide and worldwide? Like any other social media, LinkedIn stays free of charge for basic accounts. It's as simple as starting your account and beginning to share posts. For startups, staying on LinkedIn with a well-written profile and sharing posts that are interesting for their target audience is a great way to generate business. For a good two to three years, you can benefit from the platform without having to invest money in it. So, even if you're homebound, your LinkedIn page works as great branding.

Newer features
Additional features introduced recently have given LinkedIn marketing a dynamic edge. From features like pronunciation aids and LinkedIn stories to intro videos and carousel posts – marketers are benefitting with the opportunities for enhanced visibility and engagement with their network. Newer brands and startups find these effective as they can directly showcase their USPs on a B2B platform while maintaining a creative edge in their digital marketing strategies. Anyone on the lookout for newer job opportunities can also strike the balance between professional and creative communication to portray skills and expertise.

Improved Google rankings
Optimizing your LinkedIn profile creates better chances for your brand's Google rankings. What does this mean? It means using every element of the LinkedIn profile – profile pic, cover, about, experience, and so on. This seems very time-consuming but it's proven to be effective for a LinkedIn page. Optimizing the headline itself can work wonders for Google rankings. So, refreshing in sync with your new product calendars or plans of action may not be a simple yet effective tweak.

Content Marketing
This is the biggest buzz in 2021's marketing dictionary. Brands are taking notice of the opportunities created by content – social media posts, blogs, articles, brochures, e-books, newsletters. The list is endless but so are the prospects. LinkedIn puts content generation into your hands with easy-to-create LinkedIn articles or daily posts. This is value-add content. A series of educational or knowledge-sharing posts can lead you to collaborate with more professionals and launch an e-book or e-course on the subject. That's a passive revenue model right there.

Stronger Offline Impact
Brands have often observed that LinkedIn marketing has helped them enhance their offline impact as well. Face-to-face working relationships with peers and clients are enhanced when strong online presence is maintained. The ability to network and share via common groups, recommend professionals and hire resources enables a multi-faceted and accessible brand image to emerge. In becoming the digital presence of a brand, LinkedIn profiles help boost the offline connect as well.
Work-from-home and lockdown situations have led professionals to delve deeper and create their niche through LinkedIn marketing. While lead generation and business is the obvious goal for any digital marketing, the means to achieve that end are evidently varied and exciting. Startups would greatly benefit if they explore these top-5 benefits of LinkedIn in 2021!
To look for a partner who can help you put your best foot forward on LinkedIN, put your project on GroCurv and let best in class LinkedIN specialist agencies work for you.