Facebook Case S…
Facebook Case Study– Wild Earth: Walking on the Wild Side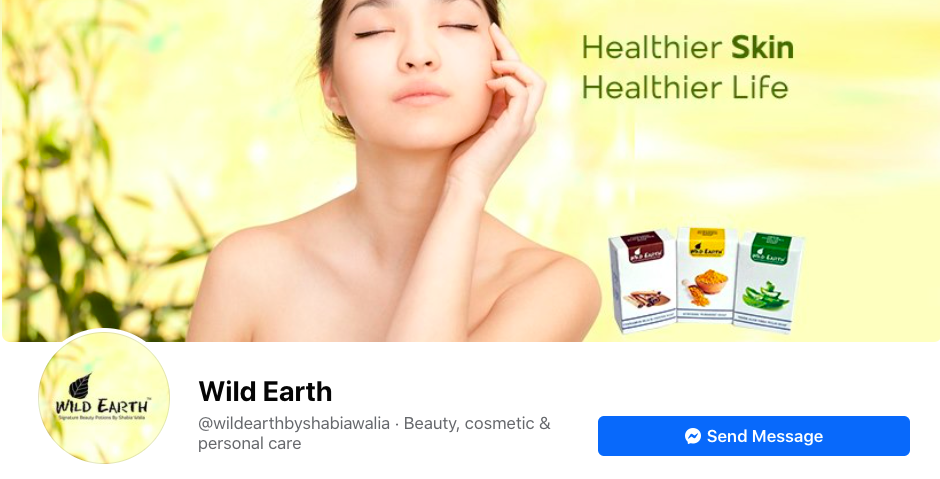 Facebook has had the privilege of having some of the most inspiring entrepreneur stories on its platform. In a matter of 12-odd years, millions of brands have been born and bred here. These have grown into global names. One such is Wild Earth. The success story of this brand has inspired many others who may or may not even be in the same category of products. Today in this digital marketing showcase, let's explore the Wild Earth story.
What is Wild Earth - A Startup that started Small
Basically, a beauty and personal care brand, Wild Earth started at the home of its founder, Shabia Walia. Herself a chemistry graduate, Shabia started having concerns when she had a baby. What was being used to touch the gentle skin of an infant raised her curiosity to explore. Her discoveries left her unsatisfied, as the harmful chemical levels of the soaps, creams and other such products were alarming.
Shabia then went on to experiment in her own kitchen, making her own soaps, scrubs and shampoos with natural ingredients. These were devoid of harsh chemicals and infused with natural ingredients. A few samples shared with friends and the ensuing rave reviews led Shabia to formally establish Wild Earth.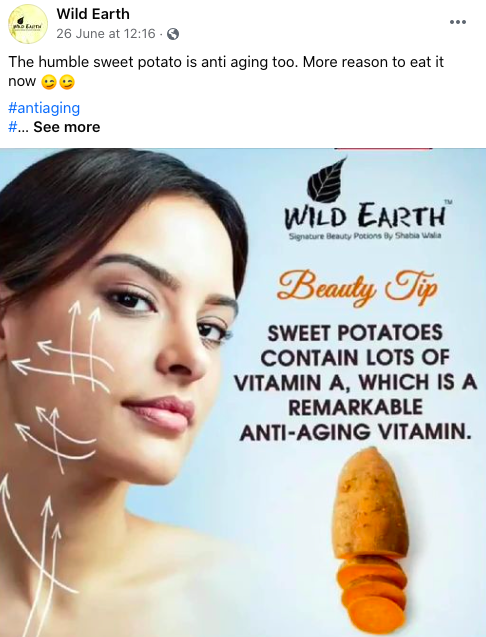 Finding the Way Ahead via Facebook
Roughly 7 years ago, Shabia saw Facebook as the ideal platform to promote both her brand and herself as an entrepreneur. The strategies involved posting attractive product images almost every day, and writing content that was meaningful and authentic. She started with an initial small range of soap bars, body scrubs and shampoos.
Her target audience was young mothers who were concerned about what was being used for their babies' wellness regimen. She found these in her immediate circle, who gave instant feedback on how the Wild earth products had benefitted them – curing allergies, rashes and so on.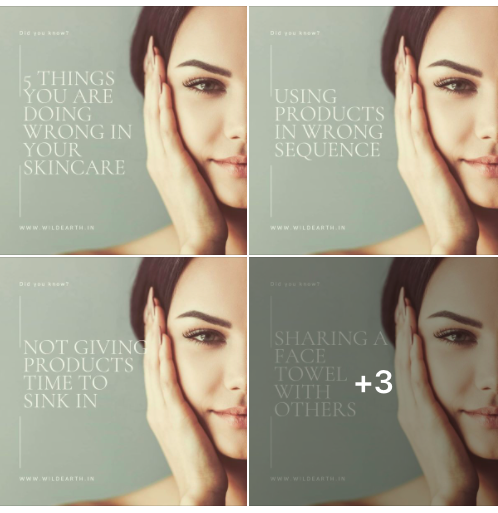 The interest online also continued to grow as the demand went from individuals and homes to corporates and groups who ordered Wild Earth hampers. Digital marketing then evolved in tandem.
The Facebook timeline then went on to showcase rows and rows of Diwali hampers – enticing followers with behind-the-scenes posts, gratitude posts and review posts.
With the USP of Wild Earth being highlighted well enough, these posts reflected the authenticity and the effectiveness of the products.
Establishing a brand and going beyond the startup stage
Wild Earth has close to 4000 Facebook followers. It also has thousands of loyal customers in India and abroad, as exports to Philippines began about 4 years ago.
Wild Earth also has substantial funding from angel investors, a full-fledged factory set-up close to Delhi and many more wellness products in its range.
As the business of the brand grew, the brand story also evolved. Facebook posts began to evolve into knowledge sharing posts – about ingredients, wellness and beauty regimes. They retained an authentic flavor that makes one believe it comes from the very source – the founder herself.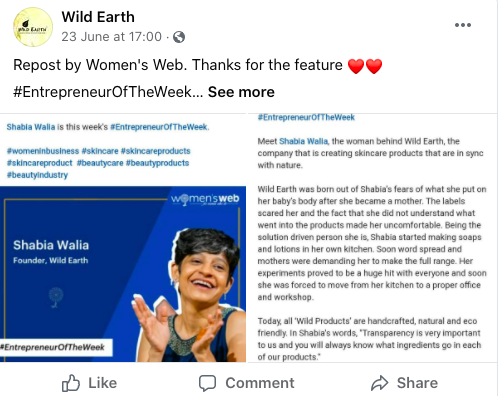 As her entrepreneurial story grew in prominence, Shabia also began sharing her learnings on Facebook, via simple posts, infographics and Facebook Live sessions. Direct "buy now" posts have been replaced by opinion pieces, lifestyle-oriented posts and images - the intention being to create a better and wholesome life for anyone who visits the page. All these boost the brand value and recall for Wild Earth.
Suffice it to say that in the wilderness of social media marketing, Wild Earth has created its own trail. It is full of lessons and learnings for any startup out there who want to develop a sustainable brand through digital marketing.