5 ways of gener…
5 ways of generating leads that a B2B startup must explore!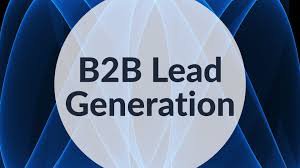 Nurturing a B2B startup is quite different from one that speaks to consumers directly. Lead generation, therefore, needs a definite thought process and structured action. While referrals and recommendations from well-wishers, ex colleagues and ex-customers provide the ignition fuel for your business, you may need to add some more fuel to keep your lead generation engine chugging. Here are a few methods that are known to work:
Leverage LinkedIn
This may not seem new to you but is nevertheless important. Create a polished LinkedIn profile, neatly addressing your viewer, right from your cover image to recommendations. Add everyone you know to your network without any discrimination. Once this is done, opt for a LinkedIn Premium account. This will give you access to their Sales Navigator tool, which allows you to zero in on people with specific job roles in specific companies. Write an email to your potential customers which conveys the true essence of your business, has a personal tone, and is customized for them pre-emptively. This has helped many early-stage B2B startups. Ideally, this should be done from the founder's LinkedIn account which carries the intent deeply.
Customized Emailers
There are companies from which you can buy valid email addresses of people who you want to reach out to. They typically look at specific people that match your criteria and charge you on per email basis. Once you have this list, have a customized email written to each of them. This can be done either by creating a resonance with their fear or pain, and/ or, showcasing how you have helped people like them. Telling these stories with data points greatly helps in drawing attention. Ensure that the subject line is personalized, else such emails do not get opened.
Webinars/ Conversations
It is a good idea to pick up a theme that is the undercurrent of your sector and invite CXOs, founders and other stalwarts for one-on-one conversations. This can be simply done online over Zoom calls and recorded. Create a webinar series on this topic using these recorded sessions. You can put these videos up on YouTube, or separately on LinkedIn and other social media outlets. Since these are no obligation conversations, people usually happily engage. This is a great opportunity for you to network with these CXOs as well as with your potential audience. People take notice if they find these conversations valuable. You can even use the quotes and insights from these conversations on your company's social media handles.
Showcase Expertise
Maybe after a year or two of successful operations, consider conducting a survey and publishing a knowledge paper/ white paper with the insights. One could enhance impact of such an exercise by tying up with industry organizations like FICCI, CII and others. That acts as a launchpad as well as an amplifier. The insights from the paper also offer good feed for PR exercises. Consider sending it to journalists who can quote your company's founders/ partners in relevant articles. While this is a subtle tool, it enhances brand awareness and can help widen your funnel of lead generation.
Contribute Before you Ask
Approach companies/ business leaders for conducting a free session/ consultation on your subject in their premises or for their employees. This helps in showcasing your expertise and simultaneously sow seeds of value in your potential customer base. Once these seeds sprout, they think of you by default. This works especially well for service-led startups. If not you, collaborate with experts in your sector to facilitate this. Request for registration or signups to your website in an engaging manner at the end of the session.
The more you engage, the more you create and communicate value, the more likely you are to excite people about your business or offering. Good will generates more good will. At all points, it is important to remember that people want to know "What's in it for me", so craft all your communication collaterals keeping that in mind.