Mostly Millions…
Mostly Millions: An Instagram Influencer Case Study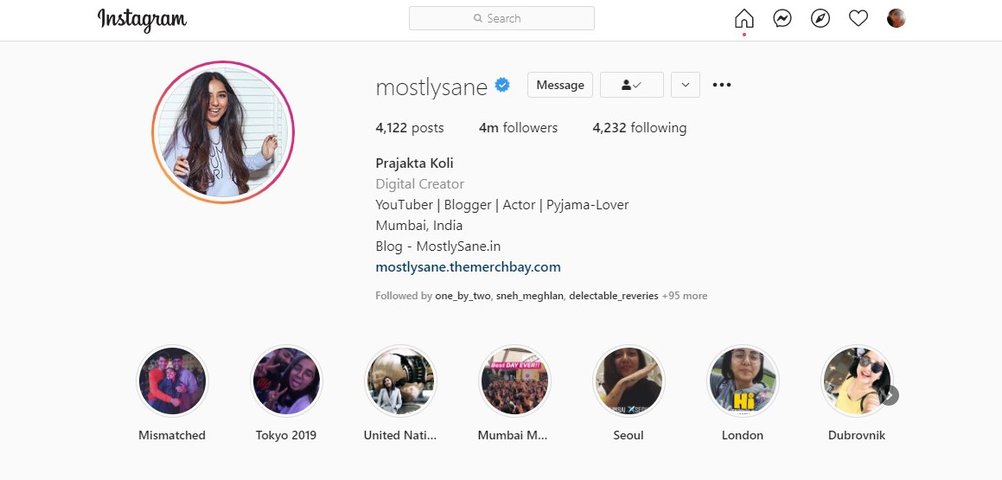 Social media would hardly be the same if it wasn't for digital creators flexing their creative muscles through the day. It's the memes, reels, videos and all of that that's making platforms like Instagram, Facebook and Twitter entertaining.
Entertaining 4 million followers and counting is Mumbai-based brand Mostly Sane. Not a stranger to any millenial Instagram user, Mostly Sane started out as YouTube channel by then amateur comic, Prajakta Koli. Her daily life humour seen from the eyes of a young collegian became a hit with her age group and built a fan following that was unprecedented. Today, she brings all that and more to her Instagram handle and creates nothing short of 200,000 smiles with every post. Her social media marketing skills are to study and contend with, for anyone looking to make it big in the digital performing arts.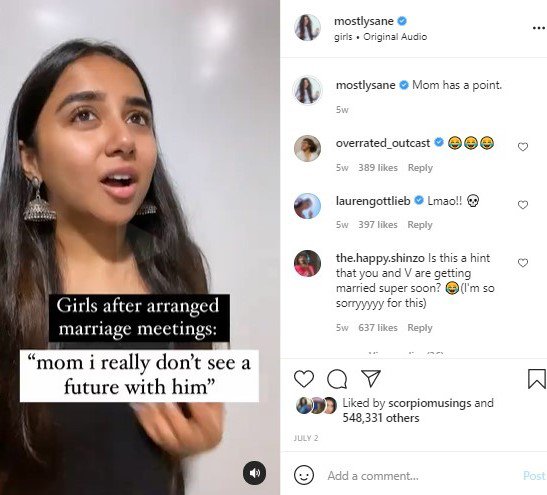 Mostly Sane, Usually Mad
Everyday madness, nuances and quirks are the elements that Mostly Sane picks and crafts into her posts. She goes from jibes within and at her sporting family members to creating hilarious memes on special occasions. Her brand of humour is clean, relatable and very un-gendered. That creates a win-win when the scene seems dotted with over-the-top feminist agendas. Mostly Sane makes her feminist point when required but always is a unpolitical and mostly personal way.
The highlight of her starting out was the depiction of several family characters dramatised and enacted by her single person. These continue to pop up every now and then on her Instagram feed.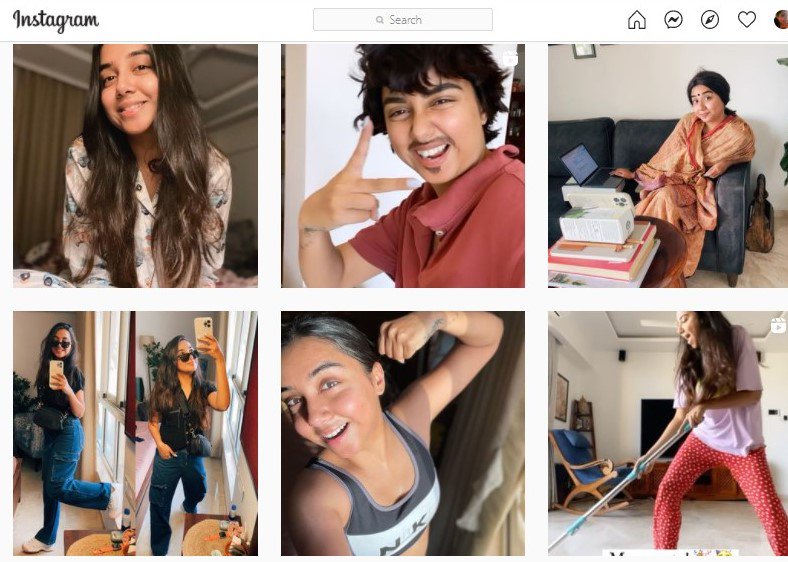 It is the sheer simplicity of topics, a next-door girl feeling that creates interest and makes Instagram users follow Prajakta Koli. She says it like it is and makes you realise certain commonplace truths in a matter of seconds. For that's all that an influcencer has to create an impact. Trust a millenial to harness time and technology in the best manner.
Moments Sane and Sensible Too
Mostly Sane created many opportunities for Prajakta to make more than everyday humour doses. She has gone on to bag several speaker opportunities at India's best college campuses, conferences and changemaker platforms. She has created inspiration for the youth.
Prajakta also leverages her Instagram influencer status for major brand ensorsements and digital marketing campaigns. She also recently starred in her debut Netflix series, Mismatched, which is now on to its second season.
Most significant have been her socially persuasive campaigns – like the Find A Bed campaign at the height of Covid-19's second wave in India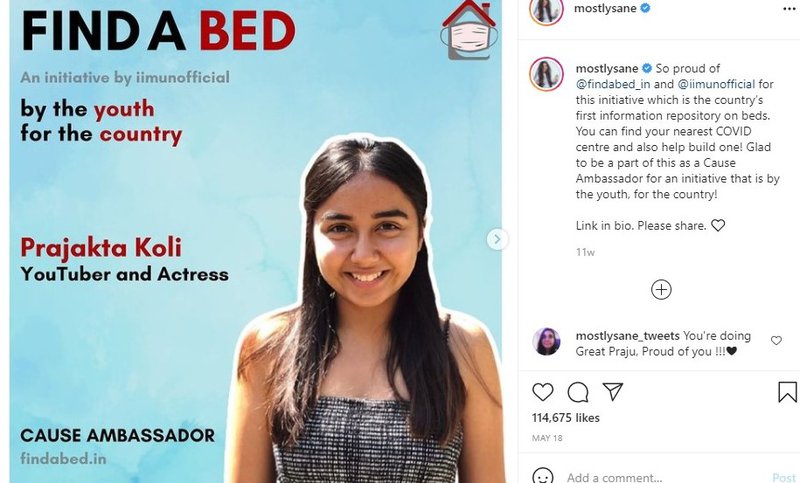 or Creators for Change on Girls' Education with Michelle Obama.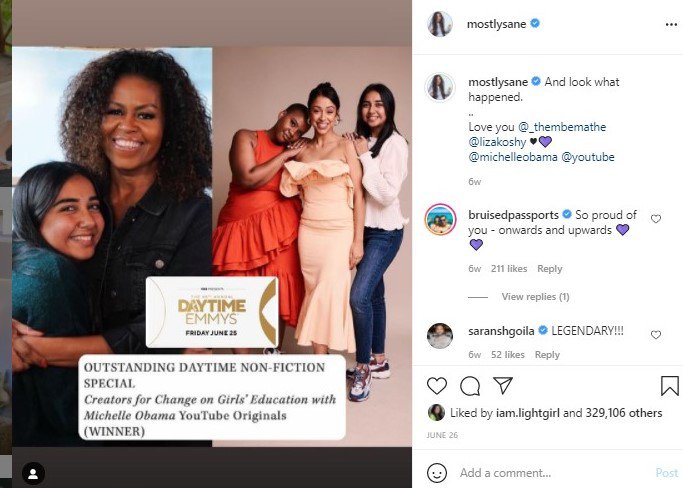 Mostly Local, Mostly Global
Influencers don't gain their infuence overnight and Prajakta Koli has proven that. It's been a journey of over six years that has created this status for her. Believing in herself and keeping it genuine is what has got her to collborate with the like-minded Instagram elite and brands.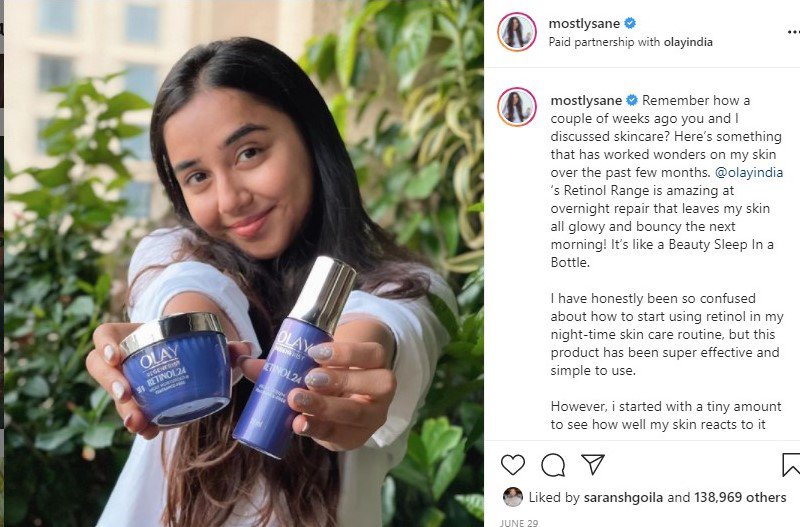 Consistently posting quality content on Insta reels, stories and Live sessions have made her a household name – only because she carries that household comfort. She is a very good example of structuring an indefatigable personal brand that has local and global appeal.
Looking to establish a personal brand and become an influencer on Instagram? Connect with us at GroCurv!