A Spread of Str…
A Spread of Strength: The Amul Marketing Strategy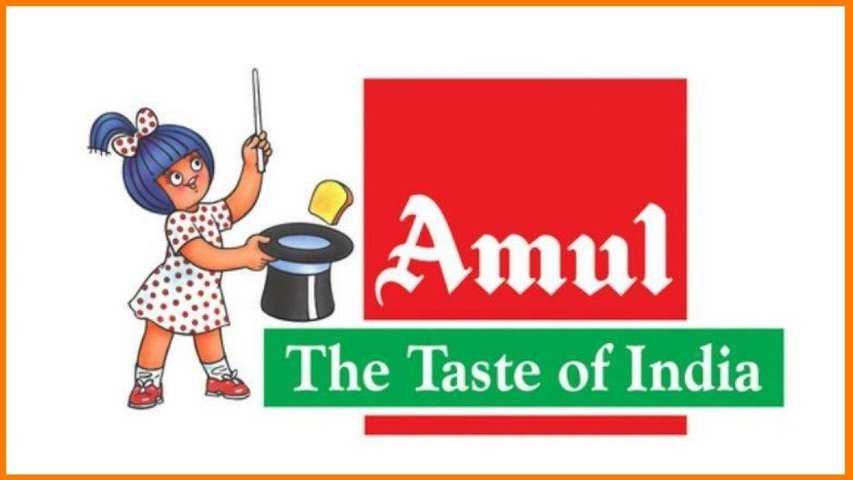 The Amul milk co-operative business started at the end of year 1946. Today – 75 years later – it continues to engage and amuse Indian consumers with its unique marketing strategy. And what would that strategy be, one may ask? Well it's just the Amul marketing strategy. A marketing strategy that is simple, straightforward and yet profoundly impactful. One that has now embraced the digital marketing strategies of the best brands in the world.
The impact is not only in terms of branding and product recall but also in sales and revenue. Till date, the single line "The Taste of India" establishes brand as well as each product's appeal – an entire range of dairy products that's of the Indians, by the Indians and for the Indians. Direct connect, long-lasting connect: that's the Amul marketing strategy.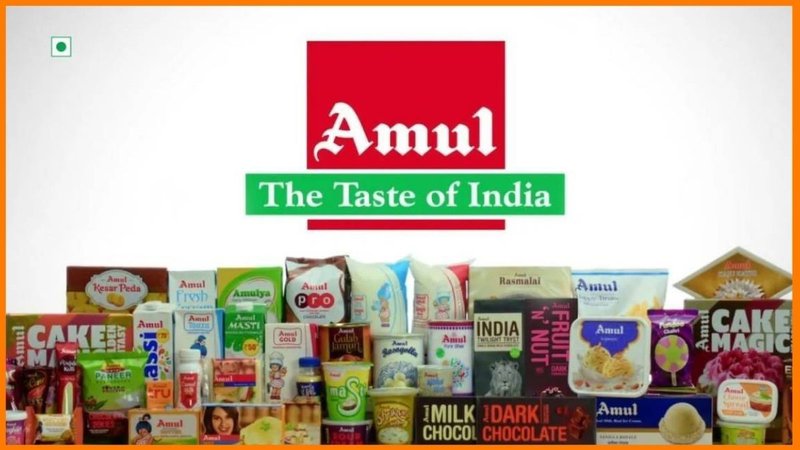 For any small business, it's always a good idea to study the small steps that go into making a hugely successful marketing plan. Here are 4 key elements of the marketing mix of Amul that can help you understand how to strategize one for your own business. Notice that these elements include offline , print and social media. Ensuring your offline and digital marketing strategies work hand in hand is always a good idea.
Placement and Branding:
The tagline "The Taste of India" was iconoclastic. It overthrew the notion of sliced and buttered bread being the British domain. It made it India's own. National sentiment made the branding stronger. Years later, catchy jingles like "Doodh hai Wonderful, Pee Sakte Hai Roz Glassful" made the simple act of consuming milk and dairy products so appealing to every age group. And, of course, the "Utterly Butterly Delicious" slogan melts the heart. Even more so when declared by the Amul Girl, an adaptive mascot who appears in every campaign. She makes the Amul marketing strategy relatable.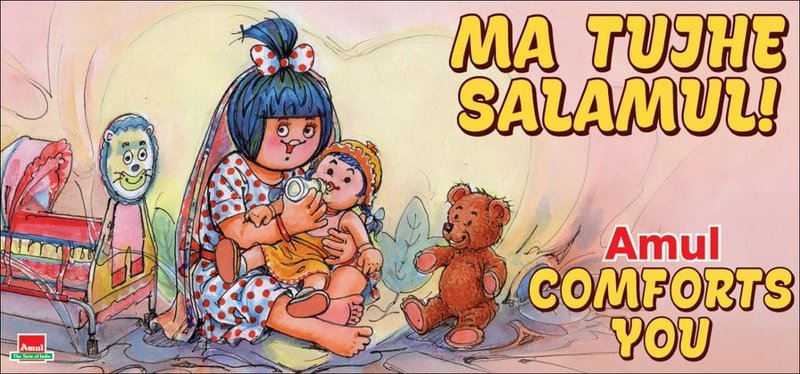 Product Portfolio
Amul has a formidable product range. From milk to butter and cheese to ice creams and chocolates, it has expanded its product portfolio with evolving consumer demands. This makes Amul available to a large Indian consumer base. This consumer base is a loyal base satisfied with the economic price points of Amul's products. This brings us to the next vital aspect of the Amul marketing strategy – pricing.

Product Pricing
Amul's is a story of social development. As a co-operative, its core strategy is equality of benefit for supplier to consumer. With competitive pricing for its products, it ensures demand and therefore, sales. Affordability is therefore a key and steady element of the marketing plan of Amul.

Advertising and Digital Marketing
Amul stays away from "hard core" marketing and advertising. Interestingly, it places most spotlight on just two products – Amul Butter and Amul Cheese. This is because the company allocates only 1% of revenue on Amul's digital marketing and advertising strategy. It routes its margins back into the cooperative. This is how its pricing stays successfully affordable.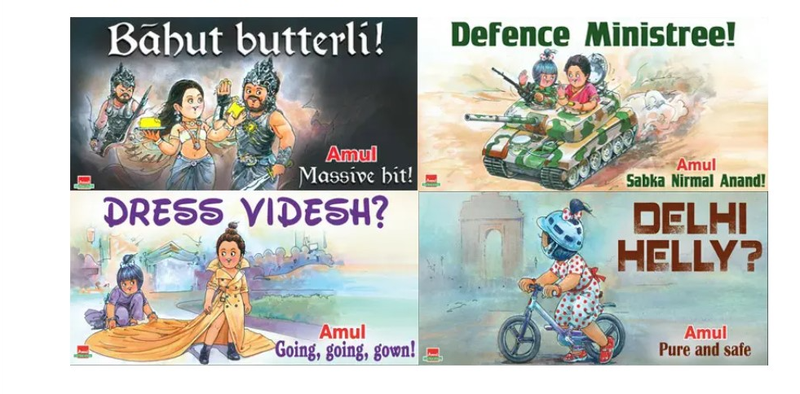 Yet, Amul is in the Guinness Book of World Records as the longest-ever running ad campaign. With creatively executed hoardings, the Amul Girl tickles the mind with tongue-in-cheek ads that melt butter and current affairs. These topical ads are also going viral on social media like Twitter, Instagram and Facebook as generations Like and Follow a beloved household brand. Amul's popularity on social media is admirable – 326K Insta followers and counting. Amul is also known to take customer connect and care via social media very seriously. The brand has made a very powerful integration of digital marketing strategy to their traditional marketing strategy and reaped the benefits.
With a growth rate of 30% and market share of 86%, Amul is a brand to study and imbibe for any entrepreneur. It has created an iconic marketing strategy its own that can truly be called "Utterly, Butterly Delicious"!
To find your right branding and marketing partner, visit GroCurv today!