Platters, Pande…
Platters, Pandemics and Public Offerings – The Zesty Zomato Story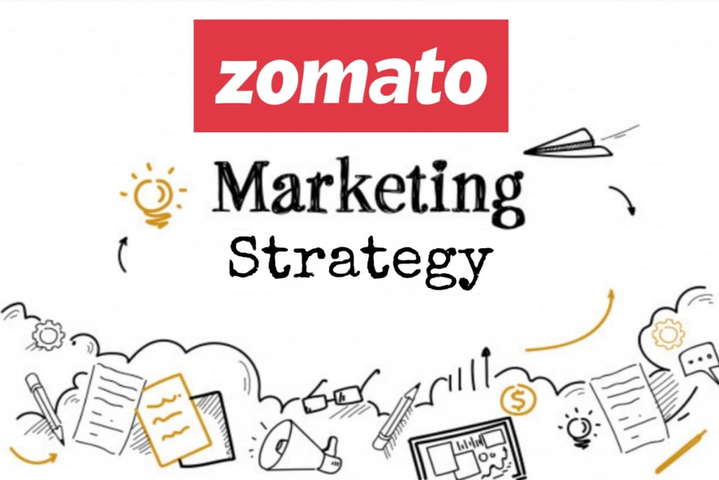 Move a little, show business. For there's no business like the food business. Yet, food businesses are no daal-chawal deals. They're tricky and need the perfect recipe. The Zomato story struck the right ingredients and methods. India's most successful food-tech app has set an example of a great idea that's become a global cup of tea.
The Zomato story is a long one – with several challenges and developments that kept the brand on track. Today, it's the go-to place for any foodie in over 25 countries.
Starters - Foodiebay
The Zomato story began with founders Deepinder Goyal and Pankaj Chaddah starting Foodiebay – an app with an office-bound user base that helped one take an easy look at restaurant menus in Delhi. The sheer ease of access to an eatery of choice led them to take it further to featuring menus, reviews and delivery services. This was 2008. Back then, restaurants were directly delivering to customers – some for free and some for a charge. This was also when a customer didn't have the option of searching for different cuisines in 10 minutes, on a single platform. So, takeout was a lifestyle with many unappetizing T&Cs.

Main Course: Zomato
Foodiebay was rechristened "Zomato". It launched in Mumbai and Kolkata – tier I locations with many a foodie ready to binge via this unique food app. "Zomato" had a wider and more timeless appeal, the founders thought.
Zomato's target audience is the age group of 18 – 35, and anyone comfortable with ordering food on an app. The dine outers and the takeaway audiences do overlap but largely come from this demographic of smartphone users. So, the brand targets these folks via catchy social media creative that are simple and yet hit the point every time. They are topical, trending and humorous with a universal appeal. Case in point – the campaigns during the Olympics and the one made for the shaadi season. Absolutely relatable for the 556K followers on Instagram alone. The Insta bio is noteworthy: Zomato. Cool brand posting lit memes to stay relevant. Posting 3 to 4 Insta posts a day ensures consistency and creative appeal.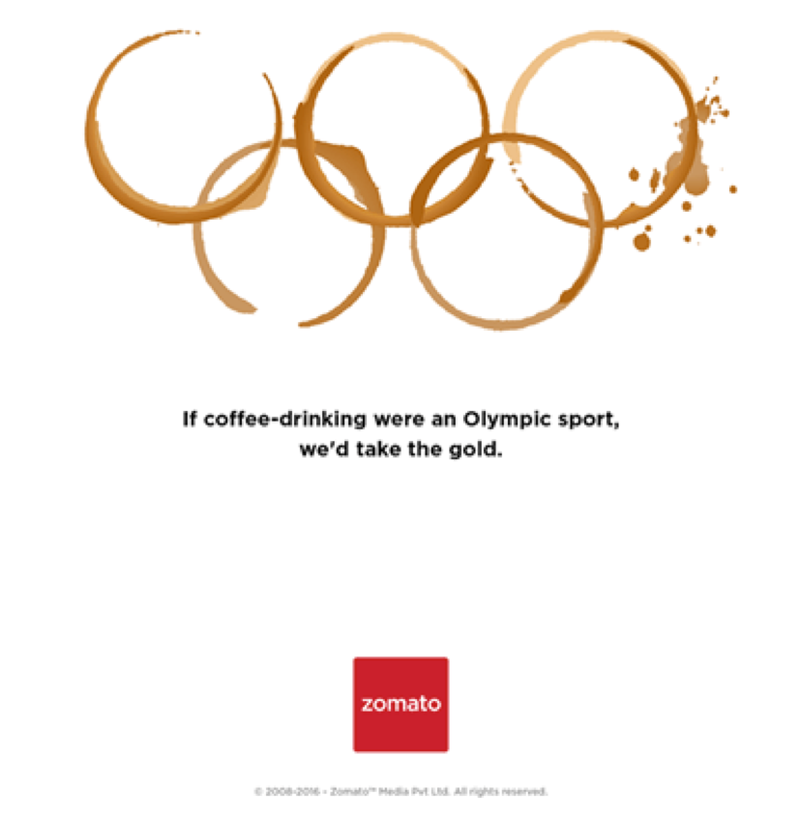 Zomato also puts in a lot of SEO efforts to ensure high website ranking. SMEs should take cues from the strategy of using top niche keywords and then creates webpage URLs of the same keywords. Food names, restaurant names, and searches like "order food online in Mumbai" are the keywords used by Zomato that point search engines to these pages, indicating that the content here is directly related to such searches.

Desserts
The Zomato story has been successful with it keeping up with trends, excellent marketing strategies across all media and the latest tech incorporations into its app. It has got funding from key investors like Sequoia and continues to invest in giving the best food order experience to a customer base of 62.5 million users. It also goes beyond to warm the heart by making social initiatives such as Feed the Daily Wager, special delivery options for quarantined homes (during the COVID-19 pandemic) and ghar ka khana for the homesick soul.
Zomato's market debut in the first half of 2021 was must-watched, much-debated and much naysay-ed. Yet, for any startup on the Indian horizon, it was much-coveted. Food being one of the most popular business ideas in our country, it has spawned thousands of entrepreneurs every year. What Zomato's founders did was understand the special place food occupies and create the most unique way to access and sell it, whether you're a five-star hotel or a midnight dhaba. Innovation was the key ingredient and its sure left a great after taste ever since.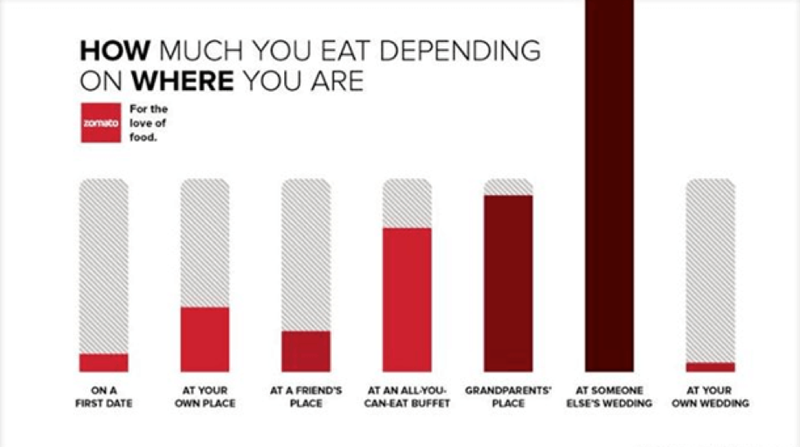 For most young businesses, there are three solid take-aways from this king of delivery.
Keep evolving your business.
Which means that you try and have as few fixed costs as possible till you are certain of product market fit. While we often start a brand with one "solution" in mind, it could well turn out that an adjacent solution is a far bigger market and a few tweaks of the app can infact open a much bigger market.
Keep communicating with your customers.
Emails/ newsletters/ feedback surveys: all of this allows clients to get closer affinity to your business. Once a customer believes she is part of the brand story, her loyalty becomes that much stronger. Ensure that your growth story has a strong element of digital marketing strategy built into your marketing plans. If you are focusing on the youth, remember they are online. You must not only speak their language, but have a digital marketing strategy that reaches them where they are. Online. And facilitates a two way interaction between brand and its buyers.
Retain customers
Every business is built on a good consumer experience which has them coming back for more and even spreading the good word.
What kind of taste do you think your customers are craving for? Allow us to help you serve the right meals for them. Visit us at GroCurv.