Cars 24 Marketi…
Cars 24 Marketing Strategy: Driving in Success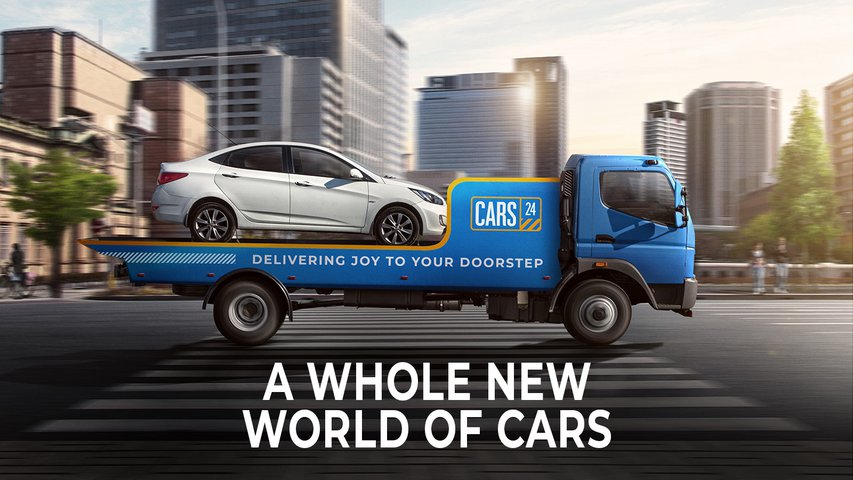 In India, the buying and selling of used cars has been a hassling experience. It's been an experience lined with mistrust, unpleasant deals and bitter discussions, until Cars24 arrived on the scene. This unique C2B platform turned the entire trading of used cars on its axle, giving Indian car buyers fewer reasons to look back in rear view mirrors.
Filling a huge gap between existing car owners and aspiring buyers, Cars24 makes the best use of technology to address a human need. The COVID-19 pandemic increased the demand for self-owned cars, as public transport became a potential threat for daily commute. Yet, the financial troubles of the average Indian buyer made brand new purchases overwhelming.
With its transparent processes, market knowhow and the availability of well-maintained pre-owned cars for every budget, Cars24 answered many questions. Questions from over 35 Indian cities. Then using astute digital marketing strategies, the brand accelerated its visibility and connect with consumers.
Check out some key business and marketing tactics that make the Cars24 story a success story.
Innovation
Cars24 is an online platform created for selling and buying used cars in India. It brings together both parties of interest via a digital platform, ensuring a good deal and a beneficial experience for both. This is innovative from the word go, in a market that had a glaring need for such a service. It has changed notions regarding pre-owned vehicles, created demand across demographics and clocks an average of 15,000 transactions per month.

Technology
In its determination to organize and make seamless a largely chaotic market, Cars24 harnessed technology for its success. The innovative auction format, an algorithm to match country-wide demand and supply and an in-house AI-based inspection app of the used cars are some examples. It is maintaining a keen eye on every technological opportunity to create better real-time solutions.

Micro-Influencers
As a new age brand, Cars24 has developed a very strong digital marketing strategy and has made the maximum use of influencer marketing to create bigger awareness and demand for its services. Using micro-influencers means tapping into the city or suburban pools where an influencer's reach is strong. It tends to engage a larger number of people via micro-blogging platforms like Twitter. The #DuniyaBoliLagayegi thread on Twitter was a simple online effort to mention car bids and city and have followers retweet with their bids and cities. It created a dynamo effect that penetrated the market.
Moment & Millennial Marketing
Millennials make for the bulk of Cars24's target audience. The new-age earning generation that looks to buy good cars at better budgets can best be reached via tech applications and social media campaigns that are topical and moment marketing. The creative memes posted on Instagram for topical moments have created many strong brand recall opportunities. It has strategically used social media marketing to go in the opposite trend of "one for all" by targeting key millennial customers with unique creative, Twitter thread like "Guess The Price", etc., which are quick and catchy.
Much of Cars24's success comes from a unique idea being taken far ahead with strategic planning, marketing and investment moves. It has opened paths for more innovative startups, especially in the auto and commutability segment.
For more inspiration from Indian startups, keep coming to GroCurv!