Un-Washable Mar…
Un-Washable Marks: Surf Excel Marketing Strategies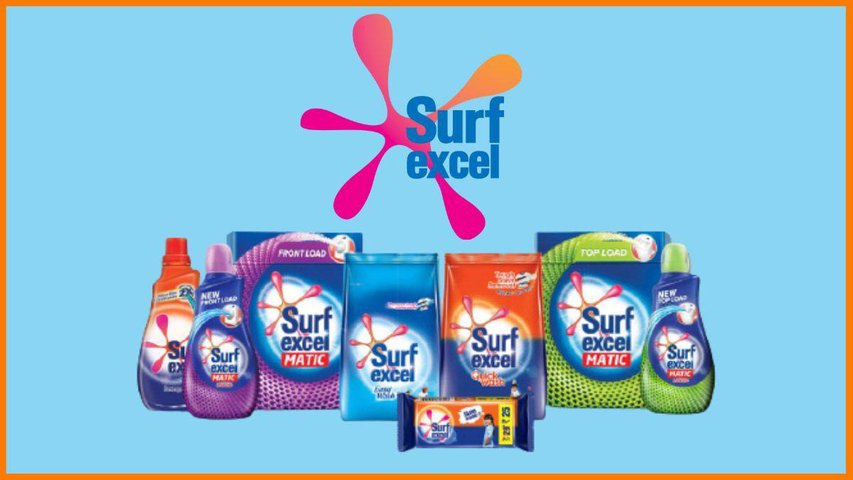 Surf Excel is the leading detergent brand in India today. Despite many competitors in this segment, the Surf Excel brand has managed to stand out. Its market position is largely held due to its marketing strategies. These are strategies that are innovative and have set a benchmark for other brands as well – be they detergent or other FMCG brands.
As we dissect the marketing strategy of Surf Excel, let's do a small history lesson of the brand as well.
Surf was launched in India in 1959. It had to undergo many changes in its brand communication. This was because of numerous local detergent manufacturers who introduced their own brands to compete with Surf as a washing powder. Another reason was the launch of more international brands in the same segment. In 1996, Surf became Surf Excel. That we're studying this brand even 25 years on, proves its stronghold and impressive marketing strategy.
Now, let's move on to the 4P framework of Products, Pricing, Promotion and Place, to analyze the winning marketing strategy of a brand like Surf Excel –
Products
Surf Excel is synonymous with laundry in any Indian household. For maximum market penetration, the detergents are available as hand wash and machine wash options. There is a layering of products to meet the demand for every kind of laundry need by its customers. Hence, the variety of Surf Excel detergents – Surf Excel liquid detergent, Surf Excel bar and detergent powders like Surf Excel Quick Wash and Surf Excel Easy Wash for hand-wash consumers. Surf Excel sub-brand Matic is for machine wash. This range is for front load and top load washing machines. It includes Surf Excel Matic Liquid front load, Surf Excel Matic Liquid top load, Surf Excel Matic front load detergent powder and Surf Excel Matic top load detergent powder.

Pricing
Surf Excel's maximum market share pricing strategy helps it target its range of mid and premium consumer segments. It is well-tuned with the price sensitivity of Indian consumers. So, while its premium products are priced higher than its mid-range ones, it also offers various package sizes that appeal to a more modest spender. Periodic discounts, bundling and other regular offers help to maintain the target consumer group as well as push products simultaneously.

Place
Surf Excel is available beyond Indian territories in Bangladesh, Sri Lanka and Pakistan. It distributes through a strong distribution network in each of these regions. The same strategy applies to Indian rural areas, which works on rural merchants.

Promotion
Who hasn't heard of Daag Acche Hain – Dirt Is Good? This iconic promotion campaign endeared Surf Excel to its consumers, bringing them to celebrate dirty laundry (contrary to popular belief)! Strongly based on emotional connections that bring a different light to a very mundane household chore, Surf Excel's ATL and BTL promotional strategies always have strong brand recall. Apart from TV and social media campaigns, traditional forms like newspapers, magazines, billboards, etc., have built the branding over the years. Over the years the brand has added a strong digital marketing strategy to its marketing strategy; thereby continuing to build a strong relationship with its customers.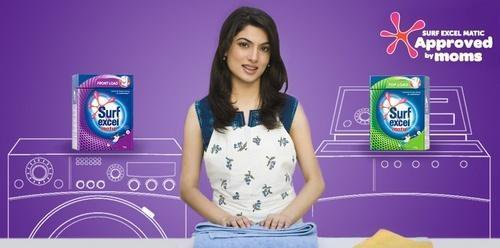 With a market share of 17.9% and sales of ₹5375 crore in 2020, Surf Excel is one of Unilever's most successful brands. It has an unshakeable and un-washable brand position in the global detergent, thanks to its consistently effective marketing strategies.
Read more iconic brand case studies here on GroCurv!