The Cadbury Mar…
The Cadbury Marketing Strategy: The Bar of Goodness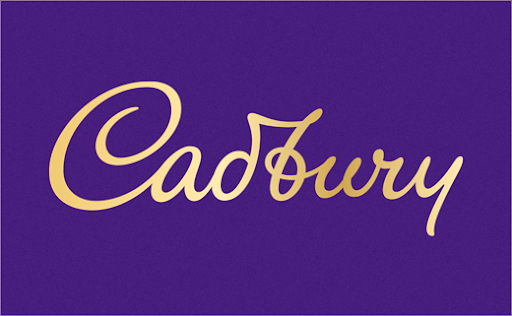 Some brands are meant to be eternal. They set out to be passed down for generations, becoming household names or all. One such brand is Cadbury. That royal-coloured chocolate brand that makes everything ordinary feel extraordinary. That uplifts the everyday person into a royal realm.
The Cadbury marketing strategy has been studied for so many years. It has its impact for so many more.
About four decades ago, "Cadbury" was the generic name for any chocolate or candy that was demanded of a parent from a child. Over the years, it remains synonymous with celebrations and moments of commonplace goodness. The marketing strategy adopted by Cadbury needs to be understood by startups and newer brands across the board. It has lessons on growth, brand relativity and strategic communication.
Who is Cadbury? – A history of the brand
Cadbury came to India in 1948 and started with importing good quality chocolates for the Indian market. In 2011, the brand had a customer base of 70% in chocolates alone. It has the highest global presence in chocolates. There are currently five production centres in India, manufacturing confectionery, drinks, cookies / biscuits and candies or chocolates. Undoubtedly, when it's a special occasion, the Indian consumer's mind does go to Cadbury – Kuch Meetha Ho Jaye being an apt tagline.
What is Cadbury?
An array of quality products offered at competitive prices as well as premium ranges. It caters to every sweet tooth and snack-y mind, with its diverse range of biscuits, confectionaries, chocolates and even ice creams. Synonymous with a rich chocolaty experience, Cadbury has endeared generations of Indians who find an answer to a gloomy day in the iconic Cadbury Dairy Milk bar.
Where is Cadbury?
Cadbury is across market segments. It caters to the young and the old. It caters to the cost-conscious class as well as the indulgent strata of Indian society. Its product range includes the festive box of assorted Cadbury chocolate bars for occasions like Diwali. It also includes the humble Cadbury Bournvita that is considered a must-have cuppa for all children between two and eight. Dairy Milk Silk, Temptations and Bournville are the luxe products attracting millennial spenders and high-spending families. So, Cadbury is essentially everywhere. Its name struck root with one product and has gained a footing in every territory.
How is Cadbury doing it?
Quality
Relentless focus on quality. Billions of bars of chocolate that taste the same. Safe, tasty. Day after day after day. You know what the chocolate will taste like before you bite into it.
Innovation
Flaky chocolates/ bubbles in chocolaes/ fruits and infusions…. Now Vegan. The brand understands what its customers are looking for. And participates in the evolution of their tastes. Small pack sizes, large pack sizes. Each product designed and presented to help the consumer say "Yes, Cadbury's!".
Distribution
The products are available across urban and rural areas- with grocers, retail outlets, and so on. Where you have a craving for a safe snack or a sweety treat, you find the brand. That's powerful in a country as wide and diverse as India. Cadbury has boosted business via online sales too. Innovative ideas like home deliveries and gifting have further created advantages for it.
And supporting this is a world of Cadbury campaigns building a strong emotional connect with its consumers. Its topical campaigns pick on special and ordinary moments to enhance the experience of something special with a Cadbury product in one's life. This also keeps the brand relevant and the bond with consumers strong.
Why Cadbury?
Iconic brands don't get made overnight.
The Cadbury marketing strategy is one that is filled with valuable lessons for brands. It shows how quality, innovation and distribution come together to form a deep connect with consumers. Once that only grows over time and transfers effortlessly from generation to generation.
For more inspiring brand stories, check out GroCurv.com!