Sparkling on In…
Sparkling on Instagram, the #jeweleryAnu way.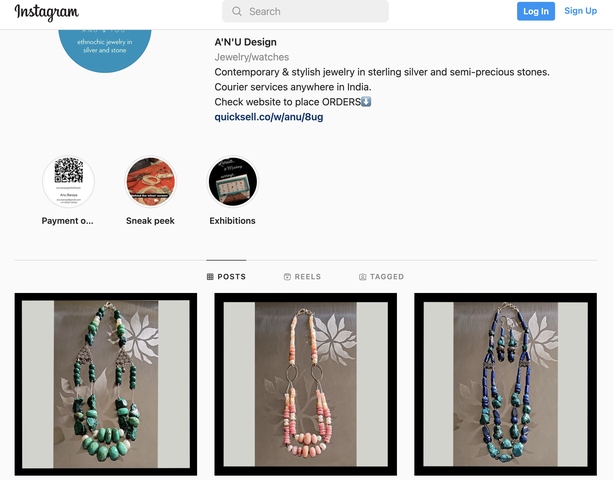 A constant question on the GroCurv platform is "how to grow on Instagram".
A simple answer would be…. " treat it like its Instagram. Not like it's your blog in pictures. Not like its another place to put your facebook creatives".
A strong digital marketing strategy means understanding every social media platform that is relevant for your brand.
But given how frequent this question about Instagram growth is, we thought we should try and illustrate what we meant by the above. Elaborate the response.
And we started to look for brands that were "Insta first". That were using Insta as the primary marketing communication channel. While doing this, we also looked for brands that were doing in a very small budget, without any large agency support. Inhouse productions- where at most a photographer is involved to assist the owner in creating the right expression for the brand on Instagram. Here digital marketing strategy and instagram strategy converged into one.
Low investment, high impact Instagram
Here's our first illustration of great Instagram.
Welcome to the world of JewelryAnu. Anu, we don't know you (yet), but please accept our compliments for a very well crafted and visually pleasing handle.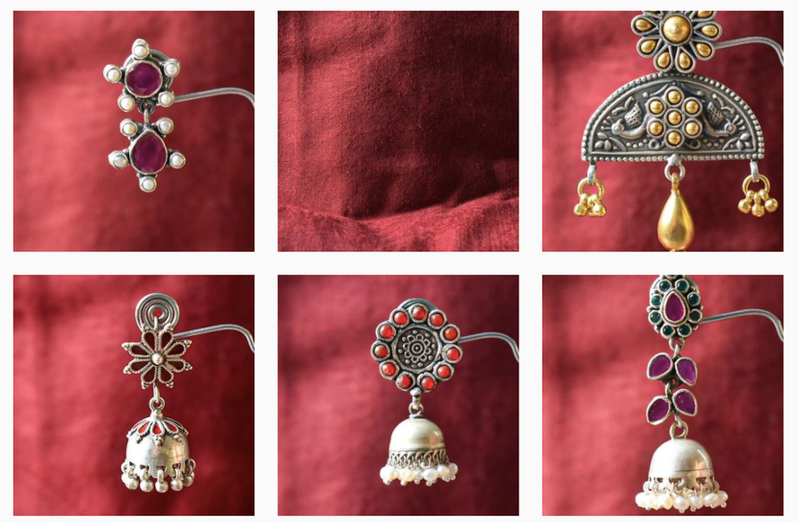 Focus on Product
The handle does a fantastic of focusing on the product. We are left with no doubt what is being sold. We see varieties. We see great craftsmanship. We see changing themes. And because the product is the hero, we realise our curiosity is building to know more. To see more. And we get hooked.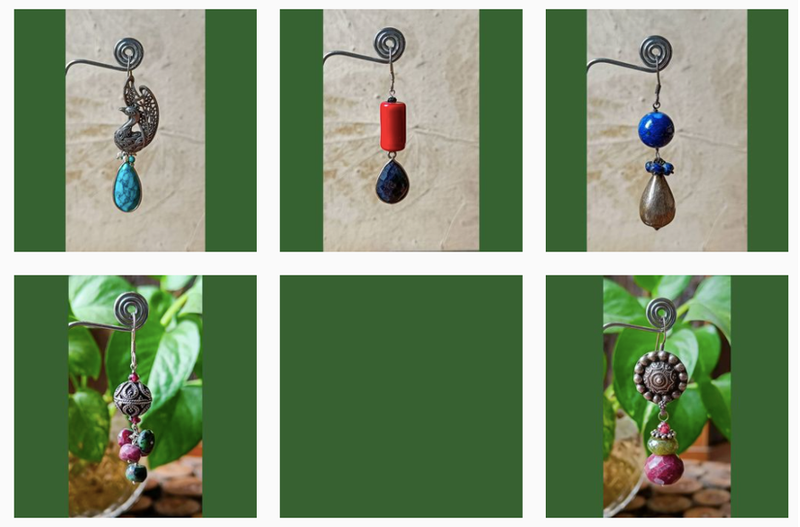 Simple backgrounds
The background is very integral to the storytelling on Instagram. However, the background should not be the story. In the case of JewelryAnu, the background, while powerful adds to the narrative of the product itself. A very well created chemistry between the two.
So please do treat the background with a close eye.
Consistency
There is a theme to the entire Instagram story of JewelryAnu. The color combinations change, but the change is not adhoc. There is a rhythm to the changing visual themes that creates a journey. A creates a continuum, rather than appear discrete.
The continuum is maintained because the overall style does not change very dramatically from one set of posts to another. Variety is introduced subtly.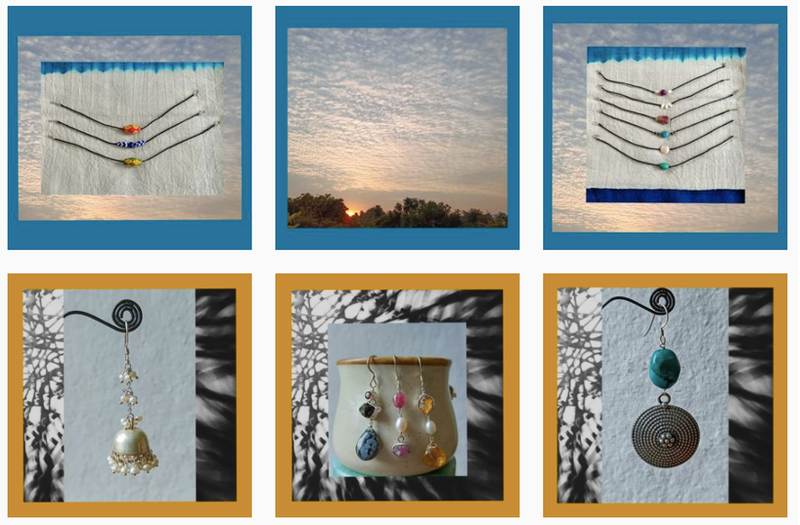 The power of less
We have all come across Insta posts that look like they were posted my mistake from the Amazon shop of the brand to Insta. Posts that announce Sales/ Discounts. That describe every detail of the product. All in a small 2 inch by 2 inch picture.
Yes, we will like to share information about our brands. But what goes well on a blog does not do well on Insta. A facebook post cannot be reposted on Insta. The purpose of Insta is to attract by visuals. Not lines and lines of content.
Creating intrigue and desire to know more is the route to developing a strong consumer relationship on social media. The power of silence.
JewelryAny has been for us a very nice illustration of how to build brands on Instagram. Do have a look and we are certain, you will pick more insights for yourself. And yes, did we mention, it's a mother-daughter collaboration? Their awareness of their own brand and of the digital marketing space they operate in, is possibly the biggest asset for the brand.