Good Guys do Fi…
Good Guys do Finish First- The Marketing Strategy of Two Brothers Organic Farm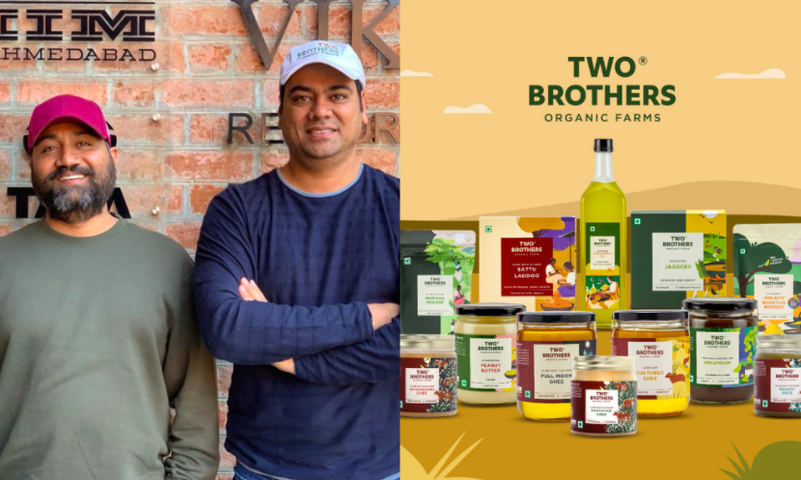 Charting a Path for Sustainable Ecosystem: The Brand Story of "Two Brothers"
In recent years, the growing affluent and socially conscious members of our society have initiated a shift towards sustainable living. The environmental impact of human consumption habits is becoming clear to all and some people are making a change at an individual level. Various surveys suggest that almost 40% of the population is suggesting that they intend to embrace more sustainable behavior. Among the top measures people are taking actively include reducing household energy consumption, buying locally produced goods, and adopting recycling and composting. The surge in commitment to sustainability has encouraged brands to stand up for causes and do their bit for the consumers, community, and the environment.
In fact, the new-age consumers: GenZ and millennials, prefer to engage with brands that invest in building a community and deeply care about health and environment. And as the habit of conscious consumption increases, there are brands on the other side, willing to support this trend as well.
One such brand is the TBOF: Two Brothers Organic Farm.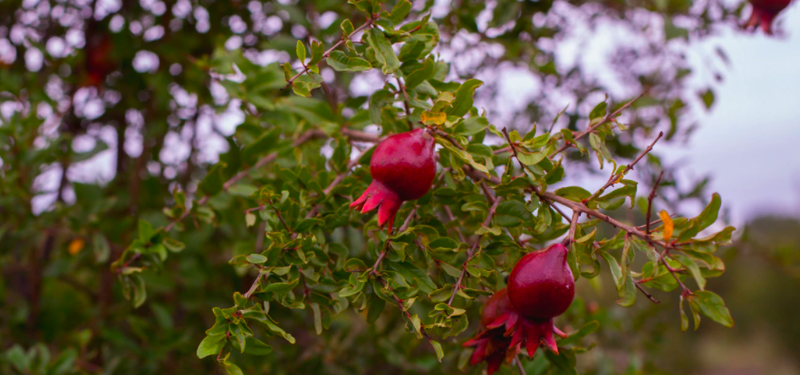 A mix of passion, drive to fulfil customer needs, and ground reality of the agricultural sector acted as a catalyst for the birth of "Two Brothers Organic Farm (TBOF)".
Since its commencement in 2014, TBOF has been on a mission: to improve rural livelihood and create better job opportunities for women in villages. Using the power of its community, the organic food brand has emerged successful in terms of enabling solutions to climate change and public health issues. But what is it that makes this brand really different? Perhaps, it's their brand strategy and approach to involve everyone in the business chain to have their share of credit, both monetarily and in-kind — let it be the farmer, cow herder, or the driver. Today, each of them is recognized as a "stakeholder" of the business and own stocks worth thousands to lakhs.
Interesting, right? Let's dive a bit deeper into their brand journey!
#1 Roadway to Roots: A Captivating Concept
The true ideation of TBOF dates back to 2011 when the "two brothers" — Satyajit and Ajinkya, mustered the courage to quit their lucrative jobs to practice organic farming on a small piece of land. Though raised in Pune city, the rural agrarian family roots inspired the duo to take purposeful actions in the direction of regenerative natural farming. Today, TBOF is a biodiverse and self-sustaining organic food system, sited in the village of Bhodani, Maharastra. Their biggest USP is that all the products are locally and organically made. On one hand, where pesticides and fertilizers were affecting the soil health, TBOF commenced their organic journey on a two-acre land where they grew desi tur dal and pomegranate, and 20 indigenous Gir cows.
#2 Embracing Physical + Digital = "Phygital" Stores
TBOF's journey began with selling physically, at Farmer markets, with an intent to directly engage with early customers and improve brand exposure. Over time, as the demand for their products increased, they set up an online store on Spotify, AmorEarth. This helped them to amass thousands of loyal customers across 50 countries, with India being a major market. To strengthen its digital presence, TBOF launched their first-ever mobile application — MageNative Mobile App, and tapped into a new customer base. This was an important part of their digital marketing strategy. Not only that, they managed to garner extensive exposure on social networking platforms like Instagram and boast over 82,000 followers currently. From being a humble local farm company to becoming a full-fledged digital organic store, TBOF has successfully traversed the "Phygital" journey. All thanks to their calculated brand marketing strategy.
#3 Consumer and Community Centricity
Tapping into the rising consumer awareness and their resolve to make informed choices for themselves has been the key to the success of TBOF. TBOF has also started a community-focused not-for-profit initiative to spread awareness of organic food. Interestingly, the government of Maharashtra sent thousands of farmers from across the country to understand their farming practices. More than 10,000 farmers have been trained by the Hange brothers in organic farming. TBOF has also extended support towards OrganicWe, a non-profit that provides a platform for organic farmers, to start "Project 100 Organic Farmers" that would help farmers practice sustainability with stable incomes.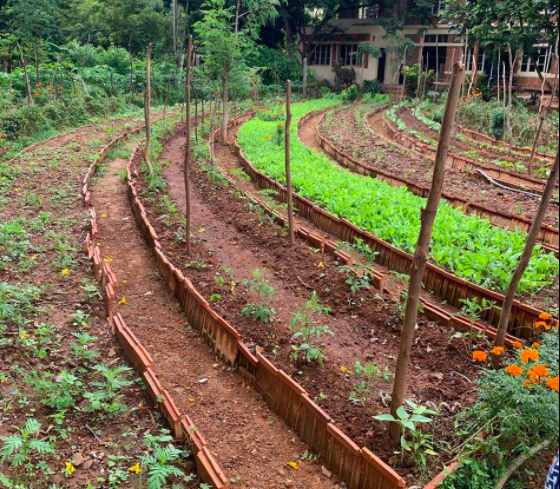 #4 Numbers and Network
The initial objective to spread awareness about organic produce led TBOF to sell their organic fruits on hand carts. However, this helped them increase their customer base multi-folds. At present, they have 50,000+ customers in over 50 countries, apart from India. What makes this brand reliable is the fact that there is no third party involved. From clocking a revenue of Rs. 2 lakhs in 2016 to reaching a figure of Rs. 12 crores as of 2021, TBOF's digital marketing strategy has helped them make giant strides in a relatively-traditional industry.
Some of the key takeaways from TBOF's journey would be to focus on providing value, strive to meet customers' needs, and treat employees fairly. A happy customer and employee will create goodwill for you and become your brand ambassador. That, in true essence, is a job well done!
If you need support in building your brand organically, seek help from the right partners. Leverage GroCurv to look for the right partners.