The Quest to Di…
The Quest to Digitize Coaching Institutes and Home Tutors: The Standout Strategy of 'Winuall'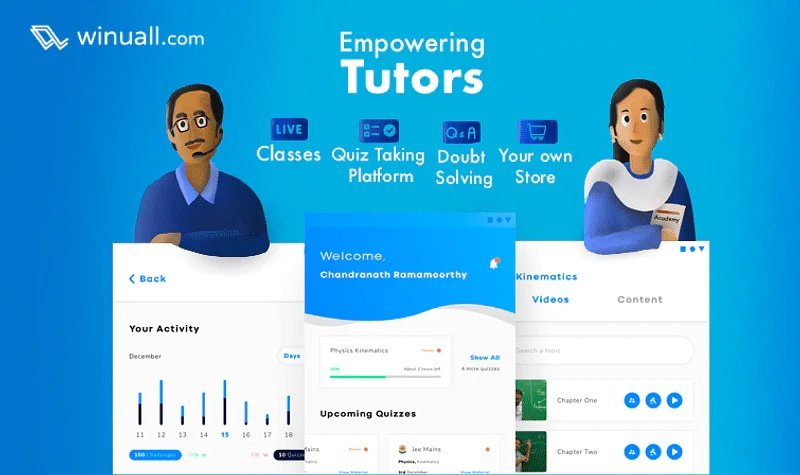 The Marketing Strategy of Winuall.
The onset of COVID-19 transformed the tutoring industry from teaching in person to taking classes online. The sudden countrywide lockdown that forced educational institutions to also shut down indicated that the industry required an alternate, viable, sustainable, and long-term digital solution. This meant that there was a need for something that could deliver the same educational experience, albeit in a safe environment.
Here's where the offerings of Winuall, a B2B ed-tech startup came to the rescue of schools and tuition centers.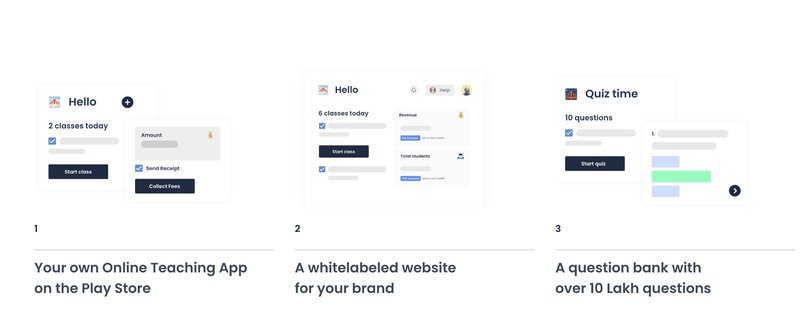 A brainchild of Ashwin Purohit and Saurabh Vyas, Winuall rests on the subscription-based business model for its end consumers: coaching institutes and tutors. The ed-tech platform enables them to conduct and manage day-to-day activities like online courses, quizzes, AI-based recommendations, and doubt sessions among other things. Using Winuall has empowered individual tutors and tuition centers to not only attract and retain new students but also achieve business continuity whilst building their own brand.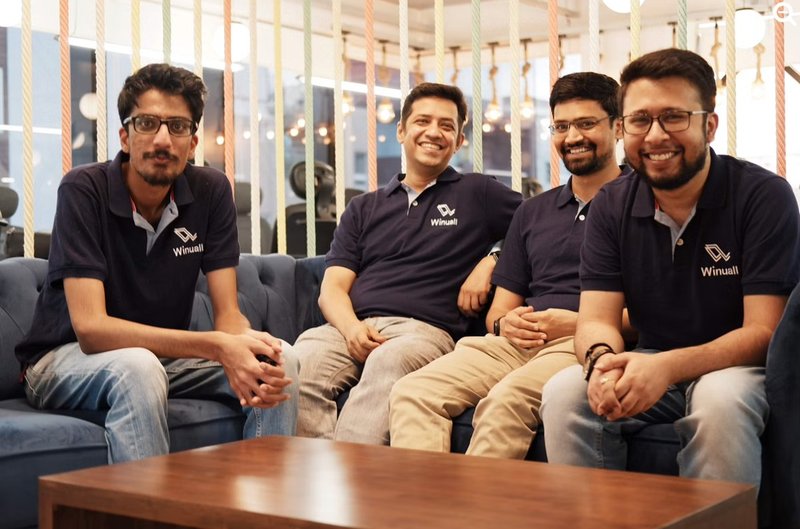 Has the brand strategy just been about helping tutors and coaching institutes go digital and facilitate teaching for students? Not really. There's a larger vision coupled with a strong brand marketing strategy that needs to be noticed, which helped Winuall prevail over its competitors and soar to success. Let's look at how they did it.
Bridged the Digital Divide in Education
The fact that over 2.5 million tutors in India needed to transition to the digital world in order to be able to teach online prompted the founders to come up with a solution. The pandemic showed the market that existed for virtual academic and non-academic courses. This gave birth to the Winuall platform that aimed to empower tutors and coaching centers to market their online courses and establish their personal brands. Once the brand was created, they then used digital marketing to amplify the presence of each tutor.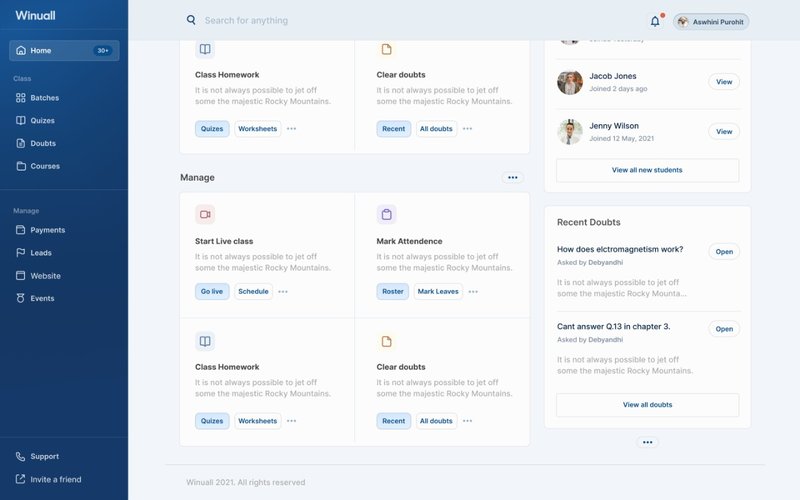 So far, the platform has engaged more than 70K coaching institutes and tutors, and delivered over 1.2 billion minutes of learning. The facility to create courses and sell the content to potential learners benefited both the tutors and students. The former could grow their business while students were able to access study material that they could have otherwise been deprived of due to the closure of schools and coaching institutes.
The Tactic of a Distinct Target Market
Unlike hundreds of other players that catered to anyone and everyone, Winuall commenced with a more focused approach. The founders' quest for standing out and competing with a specific set of players propelled them to target only the small, medium, and large-sized coaching institutions and individual tutors that were established for a long period of time. This brand strategy has been one of the key reasons for higher user engagement, customer retention, and the scaling up of the platform multi-folds. Today, the platform has carved a differentiating factor for itself by helping tutors build a separate brand identity for themselves, instead of merely offering a service, feature, or tool. Then they used digital marketing to amplify their message.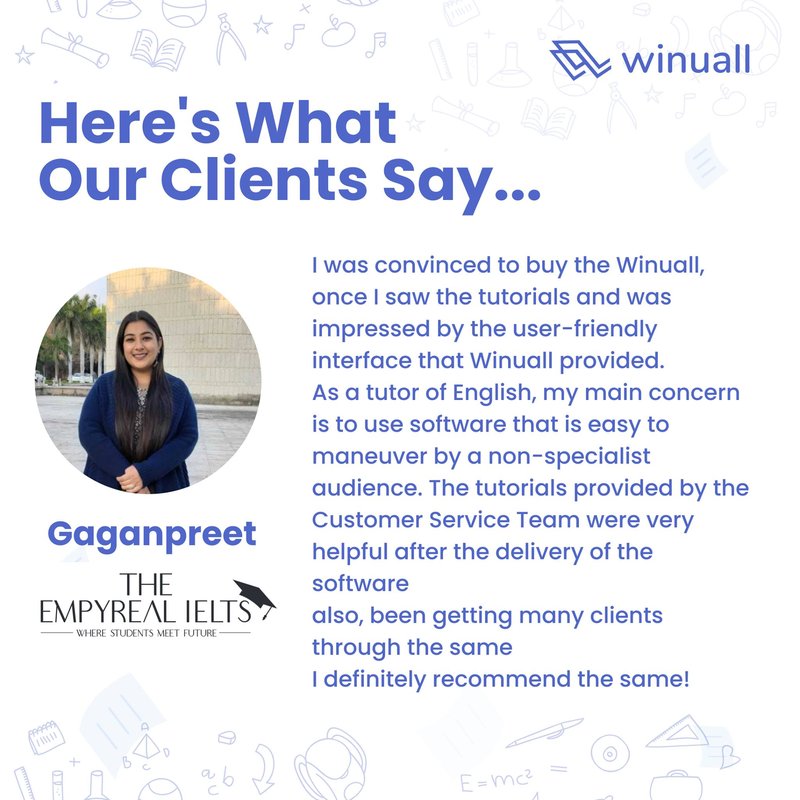 Facilitating a White-Label Platform
Thriving on the white label business model proved to be a winning brand marketing strategy for Winuall. This not only helped them attract and retain new tutors and coaching institutes but also take advantage of the market conditions and gain a competitive edge. In line with its objective to help tutors and coaching centers establish and strengthen their individual brands, Winuall brought its application to the forefront. Their SaaS-based solution enabled tutors to entirely take their offline setup online using features like live classes, quizzing platform, online courses, and AI-based recommendations. From a broader perspective, this approach has improved the online tutoring ecosystem in India and promoted entrepreneurship in this sector.
Winuall's brand strategy is a unique one, and this, in essence, strengthened its position in a highly competitive and emerging industry. A digital first brand, the founders identified and catered to the areas that were left unaddressed, and successfully recorded 50X growth in terms of customer acquisition, which, perhaps is like no other.
Read more inspiring brand case studies and to build your own high growth brand, visit us here on GroCurv!