Medpho's smart …
Medpho's smart pill to heal India's healthcare sector: The story of Medpho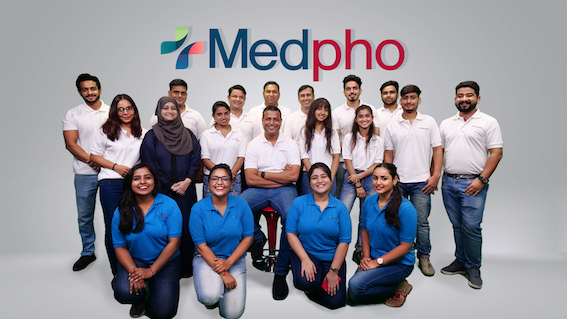 Telemedicine has existed in some form or the other for several decades now. Yet, despite the digital transformation in the healthcare industry, most consumers have opted to consult their doctors in person. And then came COVID-19, which had an irrevocable impact on the healthcare system. The concept of telemedicine and teleconsultation began to be embraced with openness and speed. Innovative telemedicine companies stepped up to meet the rising demand from patients for medical services.
Take the case of Noida-based Medpho. They managed to provide 10,000+ tele-consultations, 8,800+ medicine delivery orders, and 500+ outpatient services monthly within 6 months from inception in October 2020.
For patients seeking medical advice in the new post-pandemic world, tele-consultation is here to stay. The demand for telehealth and telemedicine is expected to grow at the rate of 14.9 percent CAGR in the next 3-4 years, as more and more people access the ease of digital healthcare. Having tasted the existing demand, Medpho too aims to influence more than 4 million lives through their teleconsultation services. You might want to ask: is it the business model of Medpho that helped them attain significant growth and become the best in their space or is there a secret sauce to their success that drives them to aim for bigger numbers and higher growth?
Let's take a look at their brand strategy and how it worked with a solid digital marketing strategy to increase their own and telemedicine's reach!
An Unwavering Mission Statement
Medpho was formed with the sole mission of making healthcare accessible, affordable and hassle-free by bridging the gap between doctors and patients. By facilitating essential solutions like diagnostics, teleconsultation services, and online pharmacies, the healthcare services provider managed to cater to everyone across the country, including those in the rural areas. The founder's aim to establish a platform that serves as a helpline for the Tier-2 and Tier-3 cities has manifested as a reality and is a welcome respite for those in need of quality medical services.

Quest for Greater Reach
Even though the medical infrastructure in India has improved manifold, rural areas are still faced with inadequate access to healthcare facilities. Statistics tell us that the country has witnessed countless deaths in the last few years due to delayed or insufficient medical care. Medpho's e-health solutions with benefits like 24x7 availability and services free of cost, mainly to the Tier-2 and Tier-3 market, are just what was needed. What appealed to the consumers is the direct call option, automated appointment facility, and reminder services, which significantly reduced the burden of healthcare professionals.
Furthermore, to promote their offerings and educate consumers at the same time, Medpho leveraged Facebook, Instagram, and YouTube as a way to tap into a different audience base and drive new patient volumes. The way digital marketing has supported their marketing and growth ambitions, has been commendable. This fortified its intent to reach maximum people, which in-turn ushered in 600+ doctors and 100+ supply partners delivering prompt services to its client base in urban and rural areas. The healthcare service provider is all set to scale its seamless operations to 15 new cities over the next few months.
Resolute Determination to Address the Gap
About 70 percent of India's population resides in rural areas whereas the total number of medical experts in the rural areas is one-fourth of that in the urban areas. While that's a tough pill to swallow, Medpho just had the right medicine to address this challenge. The rural beneficiaries can't thank Medpho enough. The platform has teamed up with highly qualified doctors and hospitals to deliver primary medical care, offer teleconsultancy, and basic manpower supply at all hours. While Medpho takes care of the formalities of appointments and connectivity issues, the medical hospital staff and doctors can focus on offering quality healthcare to its patients.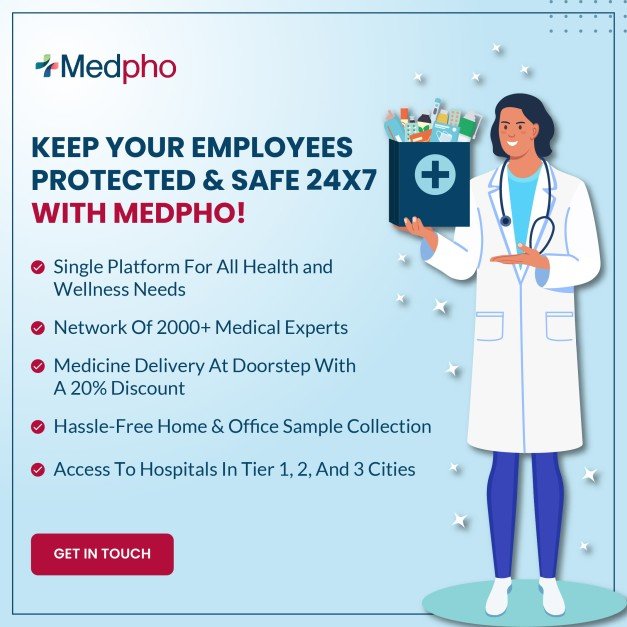 Leveraging Technology and Partnerships to Drive Change
According to government reports, the doctor-to-patient ratio is 1:1456, which is way below the WHO recommendation of 1:1000. Here, Medpho saw a clear opportunity to leverage technology. Tech-enabled features facilitated the healthcare provider to collect vital information like blood sugar, blood pressure, body temperature, and oxygen level from a large cross-section of patients. They source this data by simply placing the web or phone screen in front of the patient's sight. This exclusive tracking feature has distinguished the platform from other players in the market. The company has gone ahead to undertake the task of establishing 100 cloud clinics in partnership with government and non-government institutions. Evidently enough, it is a smart move for the platform to acquire a much larger userbase in the months to come.
What we loved about Medpho's brand strategy and growth story is that it didn't just plunge into the telehealthcare category without a clear vision but systematically worked towards reaching out to those who didn't otherwise have easy and affordable access to quality healthcare. Using deliberate digital marketing moves, they fulfilled their core goal to connect with the right audiences, through the right channels, and with the right message.
The brand clearly has set a benchmark high enough for the e- healthcare services category.
Read more inspiring brand case studies here on GroCurv!