Sleepy Owl: The…
Sleepy Owl: The marketing strategy that caffeinated the nation.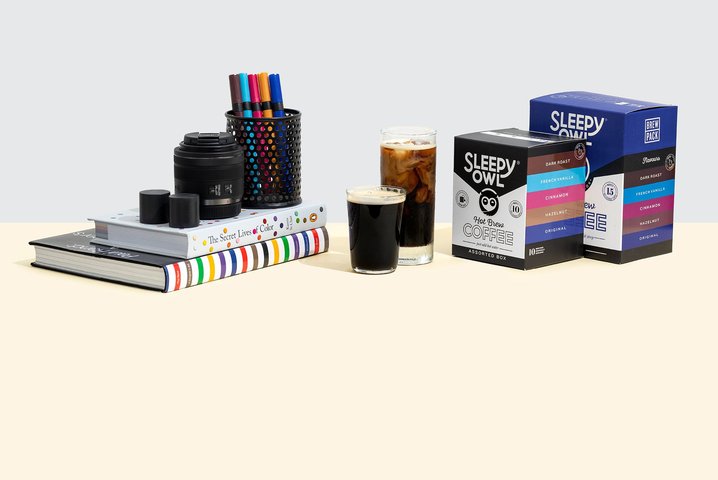 Sleepy Owl is a homegrown Indian coffee brand, on a mission to brew coffee that continues to taste heavenly in every sip. Three friends set their hearts out to offer authentic, high-quality coffee to the coffee lovers in India- where the coffee conversation ended at Bru vs Nescafe.
Sleepy Owl, from the word go, marketed itself as a gourmet coffee product that is accessible to everyone.
With high-quality and freshly roasted coffee, it set out to be the one-stop ideal coffee that would be easy to get, store and drink- anytime, anywhere. But why enter an industry that didn't seem to have any space for something new?
Where did it all begin?
The company was co-founded by Ajai Thandi, Arman Sood, and Ashwajeet Singh, who left behind their corporate work-life to pursue their shared passion for building a venture. Sleepy Owl stemmed from their love for a specifically brewed coffee from their early days and the lack of its easy availability.
With a budget of INR 15 lakhs from their savings, the search for the ultimate brew began in a kitchen in Dwarka, New Delhi, with Singh as the in-house brewmaster. After thorough research and an on-ground hunt, the whiff of the perfect Arabica coffee beans transported the trio to Chikmagalur, Karnataka. After fine-tuning its recipe to suit the Indian palate, Sleepy Owl came up with its freshly pressed cold brew in 2016, with a clear marketing plan in mind infused with a strong and powerfully brewed digital marketing startegy.
Realizing that their target audience was young, mobile and social media savvy, the brand invested wisely in social media and digital properties from an early stage.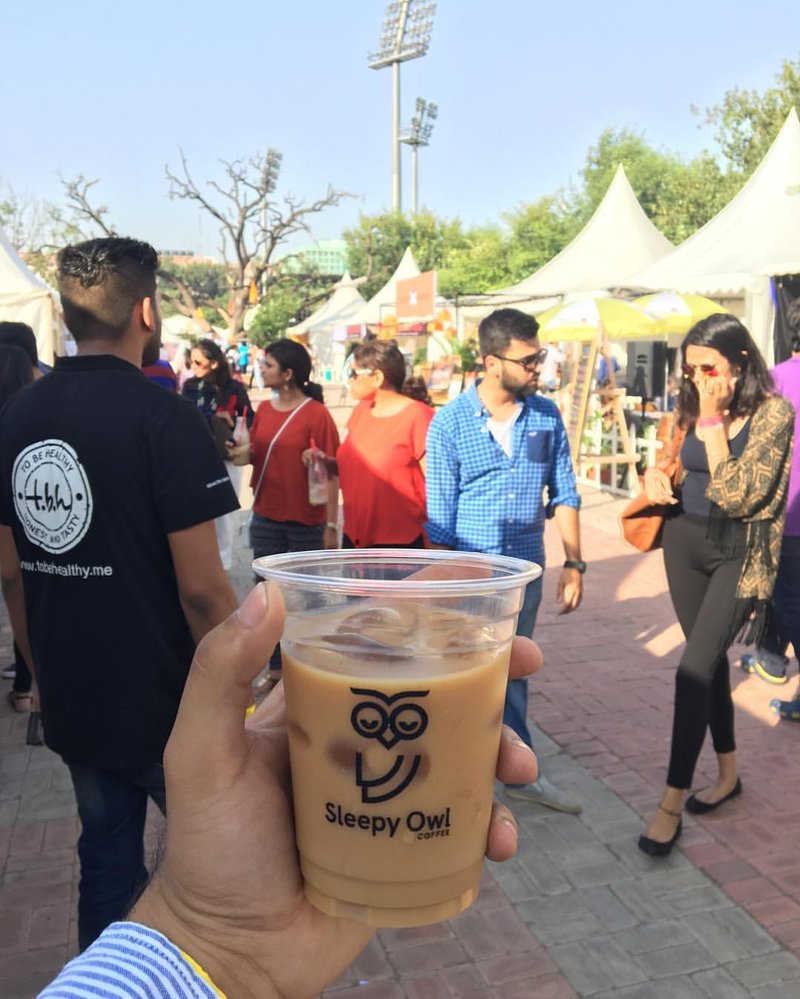 Marketing Phase 1: The flight of Sleepy Owl
The trio had a clear trajectory mapped out as their marketing strategy. They understood that there is a need to invest time, money and efforts in finding the desired place for Sleepy Owl in the coffee market. With a lifelong loyalty and familiarity with the existing coffee brands in the Indian market, it was difficult to make a mark. So, they decided to start ground up.
They curated events, tastings, visited offices, delivered door-to-door and perhaps entertained anyone who invited them with a captive audience.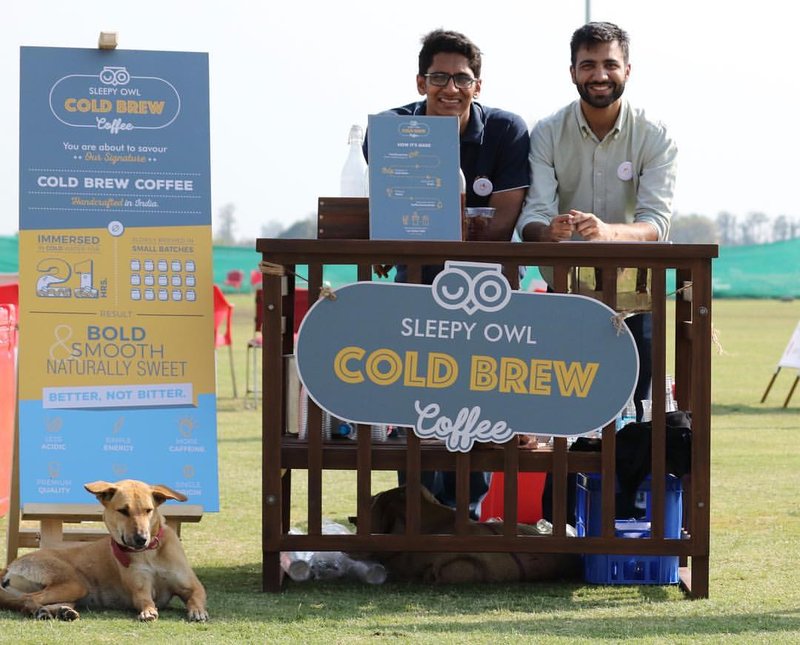 This phase of the marketing strategy helped them gain first-hand feedback and leave a lasting taste on the discerning coffee lover's palate. But as their brand was picking up, the pandemic began to impact demand.
Marketing Phase 2: The turbulence for Sleepy Owl
Like every other startup, Sleepy Owl faced great turbulence in its flight when the global pandemic hit the economy. The supply and demand of their product were in great mismatch, with everyone being in a survival mode, the demand turned into a need-rather-than-want base. This was right around the time when the D2C (direct to consumers) market in India was seeing a peak in interest from investors. Hence in 2021, they successfully acquired an investment of USD 6.5 million in a Series A funding.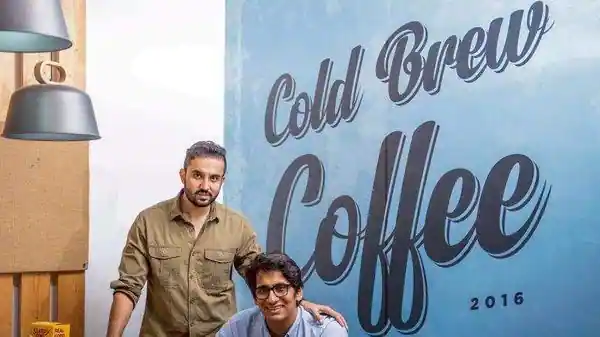 Sleepy Owl deployed most of its funds in strengthening its core staff, establishing a strong distribution network across India to meet the rising demand for its brews, and bolstering its marketing efforts. They were determined to provide a fantastic product, package it beautifully, emphasize ease of use, and educate the consumer, all while utilizing social and digital media to reach their target demographic.
Marketing Phase 3: The rise of Sleepy Owl
Ajai Thandi, the co-founder at Sleepy Owl, in an interview in 2021 said, "Our main focus for the coming year is to make additions to our existing customer base of 15,000 by increasing SKUs, expanding retail presence and marketing."
Sleepy Owl Coffee is available in 1,700 outlets across India, including Delhi-NCR, Mumbai, Pune, Indore, Bhopal, Chandigarh, and Jammu, and has served over 60,000 consumers. Also available on Amazon India and BigBasket, as well as the company's website.
Sleepy Owl's marketing team started by positioning its brand to cater to the young coffee drinkers aspiring for an experience. This ranged from carefully created content that targeted people in the age group of 20-35 years through attractive packaging and merchandise. Sleepy Owl ensured that their users made a memory by offering an entire experience with every cup of coffee.
But, how?
Sleepy Owl didn't do a big social media launch, it picked up slowly with time. In the past 5 years, the influence of social media has increased by many folds in the lives of people around the nation. This made Sleepy Owl take their presence on social media a lot more seriously as they were aiming for revenue from their eCommerce website.
The Sleepy Owl marketing team took the same approach online as they did offline. They started by building a relationship with their audience. From posts that give an insight into their workings to promotional posts about their products and merchandise, Sleepy Owl showed itself as an essential in our day-to-day life. Their digital marketing strategy focused on content that shaped the relationships with its potential customers. The posts reflected how Sleepy Owl coffee will make your Mondays better or help you get through a mellow day or how easy it is to have a cup of coffee on the go.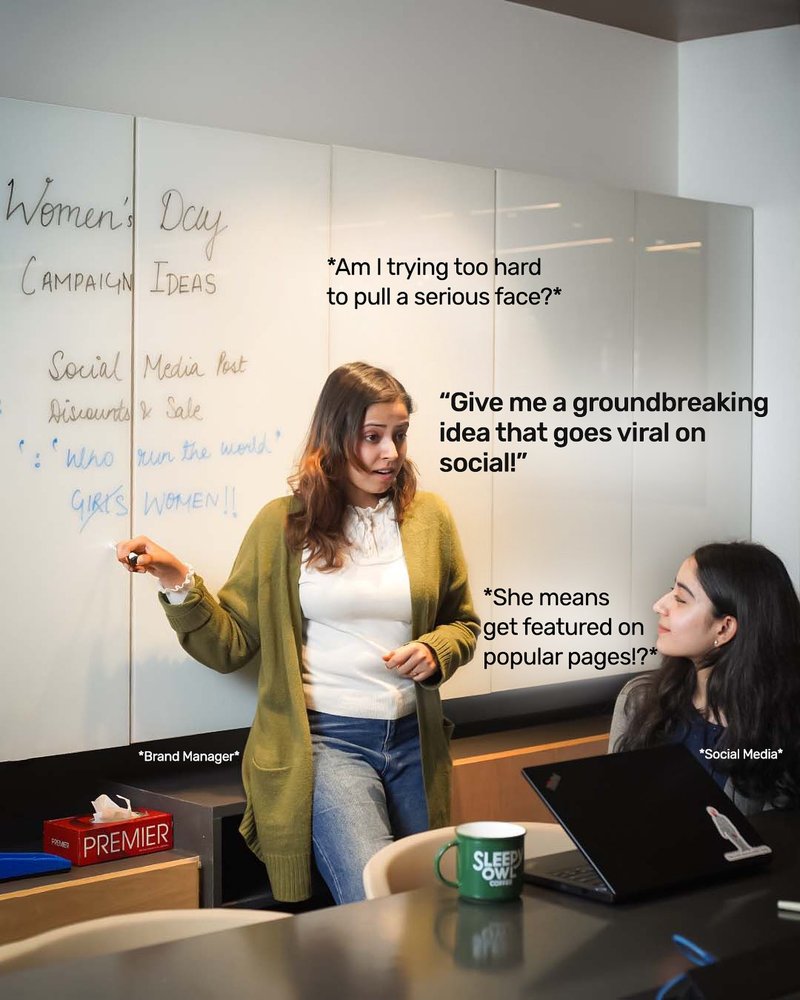 And that is exactly what they have become. A gourmet cold-pressed coffee brand that has become a part of coffee lovers' day-to-day life. Learn more about how brands use a well laid out marketing strategy and digital execution to make themselves memorable, only at GroCurv.
--------------------------------------------------------------------------------------
Note:
The marketing strategy of Sleepy Owl stemmed from the idea of creating a new-age experience around coffee. Their social media content/ads, branding and merchandise depicted an image that their coffee was part of the hustle culture of the new generation. We no more have time to sit with a cup of coffee in the morning. We want it on the go, we want it instantly, and we want it in an attractive cup. Sleepy Owl became a coffee for the new generation of coffee lovers around the nation.