How young brand…
How young brands grow: The MAN MATTERS story!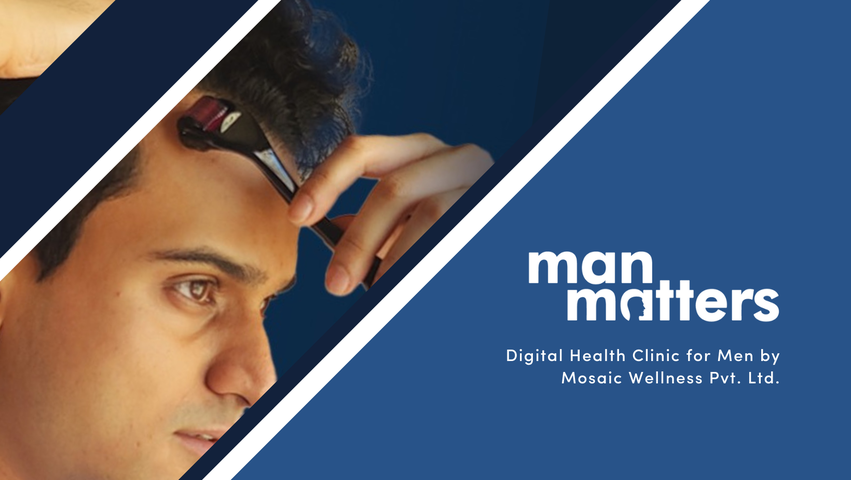 Founded in 2019 by Revant Bhate and Dhyanesh Shah, Man Matters is a tele-health platform where they provide access to experts on the digital platform with consultations and personalised treatments for hair, skin, weight, hygiene, sleep and sexual health. The platform is guided by a team of health professionals who are inclined towards changing male habits to drive men towards a healthier life, physically and mentally. Their product catalogue includes shampoo, hair growth gummies, hair tablets, hair growth tonic, face serums, anti-aging oil, face wash etc.
Since its inception the parent company has raised over USD 35Mn via marquee VCs; and claims to be trusted by over 10 million men.
The meteoric rise of the brand is a great example of product market fit; relevant consumer engagement; a focused digital marketing strategy and customer centric product innovation.
The experience
The ManMatters customer journey provides proper guidance via a doctor to ensure you have the right starting point and journey for the cure.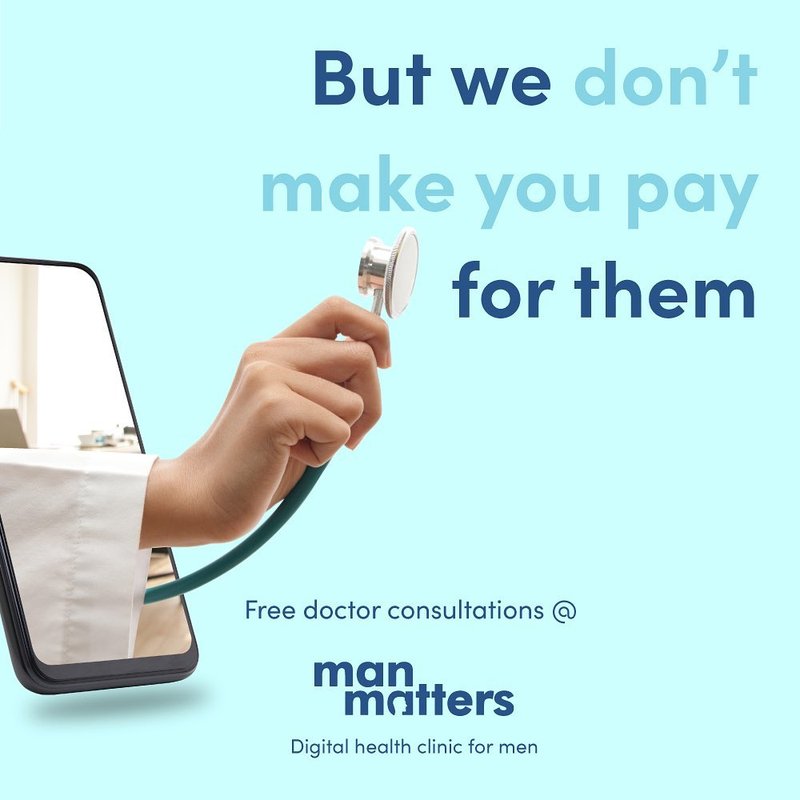 The solution to a problem is often not a single product but a regime. This, the brand believes leads to a more holistic solution for the customer and a longer lasting solution.
Products on the platform are formulated, tested and certified with all the relevant approvals ensuring peace of. Mind for the customer. Since the brand is treating more "intimate" men's problems, ensuring product safety is critical.
And finally the product delivery is also made in discreet packaging to ensure the customer's product and treatment journey is kept confidential.
The entire customer experience is therefore one that builds confidence quickly in the brand.
Brand Communication
Man matters has also done a very powerful execution of its digital marketing and customer communication strategy. A case in example is its #MenDontTalk campaign featuring Divyenndu Sharma. Once again a campaign that is central to its promise of helping men lead healthy lives.
Only if men build the courage to share their problems, can they find the right solutions. Encouraging men to take that first step is a bold and necessary step to wellbeing and the brand took this idea and executed a powerful, empathetic campaign.
Social media engagement
Continued consumer engagement across all mediums. Man matters recognises that its consumers are digital savvy and hence a strong digital marketing and social media campaign are at the heart of this brand's success.
Its posts on Facebook and Instagram are frequent, relevant and very matter of factly communicated. Realising that younger males are more active on Instagram has made the brand definitely embrace the platform with energy, creativity and variety.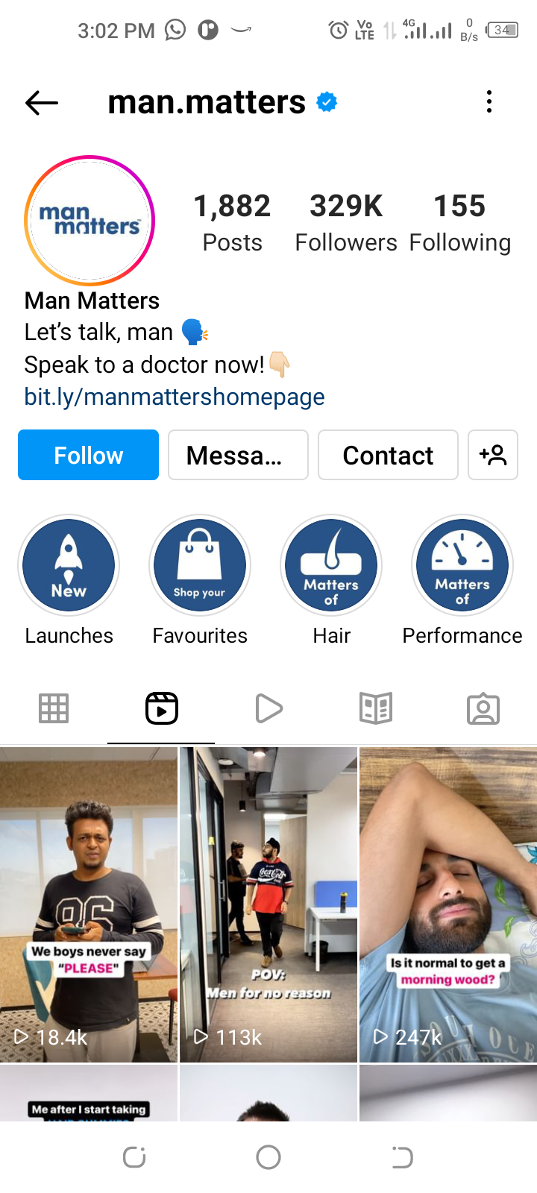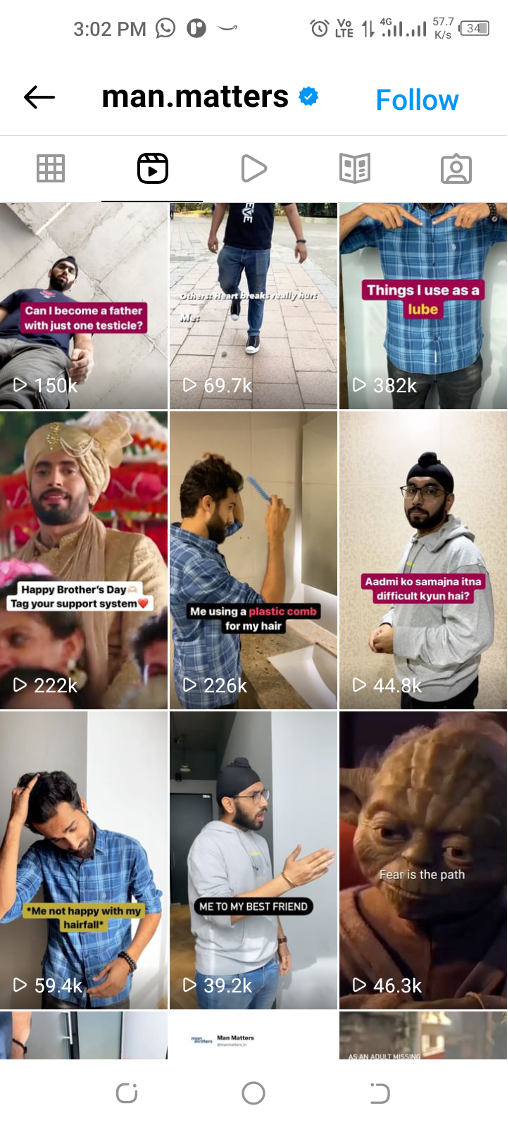 Its social media is well monitored and customer resolutions are acted upon quickly, thereby creating a positive impression of the brand.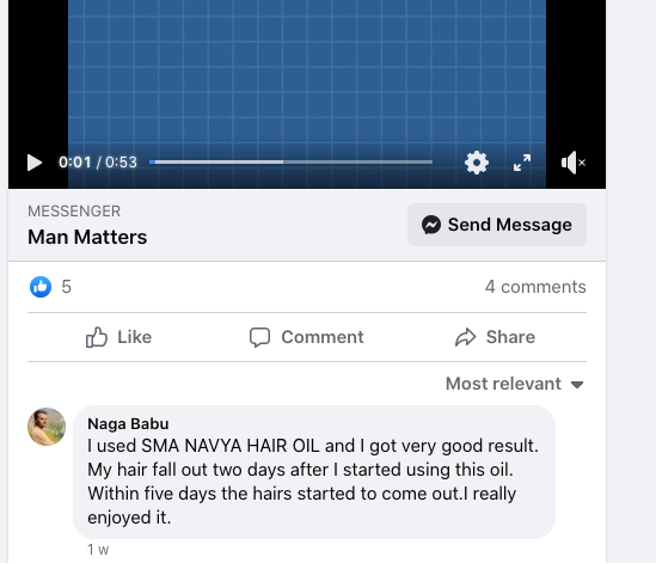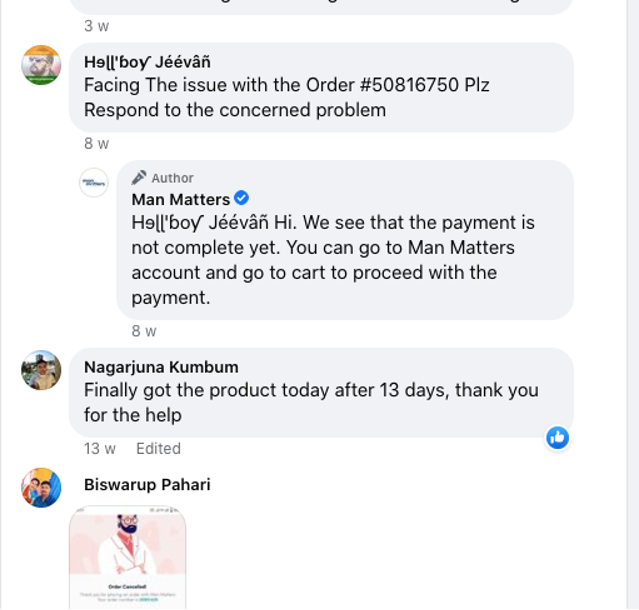 Summary
Man Matters has touched upon a very large market. And found the keys to unlocking this market through dialogues with its consumers, discretion, expert driven solutioning and making it fun and easy to speak about man problems.
And once the customer is comfortable with his own journey, the brand has positioned itself well to be the first point of contact for the customer.
So men, if something is keeping you awake at night, head to manmatters.com.
For everything else related to marketing, there's GroCurv.com