MOKOBARA: The …
MOKOBARA: The art of focusing on a very clearly defined consumer.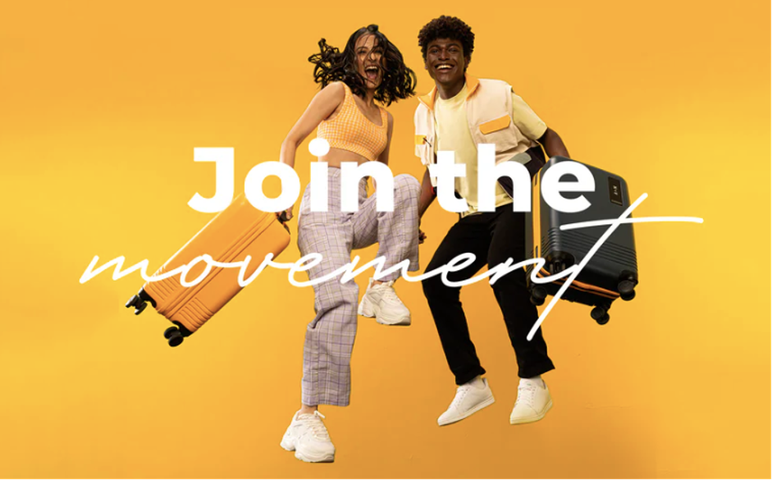 We are fascinated by how technology and capital, are bringing transformation into every aspect of life. Last week we wrote about SleepyCat and how they were bringing innovation to the mattress.
Mokobara, is now bringing change to bags, backpacks and totes…. Allowing you to move with pinache and style.
"We believe humans are like sharks. They have to keep moving to thrive. To grow. To feel alive.

As long as they have a destination in mind - whether it's a life goal, career aim or even a trip - they have a purpose in life. They're #GoingPlaces.

We're on a mission To help folks who are #GoingPlaces, travel with ease & get there looking sharp. We believe every trip starts the minute you have a destination in mind, not when you get there. You should be focussed on your destination, not fretting over how to get there.
"
Says their website.
Their products are bringing style/ functionality and design to a category that has seen only superficial changes since VIP branded suitcases back in the 80s, moving us from steel and aluminium trunks to more convenient bags.
But they were exactly that: bags: Empty shells which could be filled with all that you could stuff.
Over the past decades, our travel has changed and things we carry on our travels have evolved. Some are personal, some are critical- laptops/ documents/ chargers. And all of this stuffed with our clothes, that we hope reach the destination as unruffled as possible, so we can hit the ground running.
These demands on your travel companions (read bags/ luggage) are what Mokobara is addressing though not just external design, but inside bag design as well. Bringing international ideas/ amalgamating them with local needs- and presenting them with a flair that matches their brand ethos: #GoingPlaces.
But the most impressive aspect of this brand is not the product. To us- its the brand promise that is so interesting: it focuses on the consumer not just as a person moving physically, but someone going places- " As long as they have a destination in mind - whether it's a life goal, career aim or even a trip - they have a purpose in life. They're #GoingPlaces."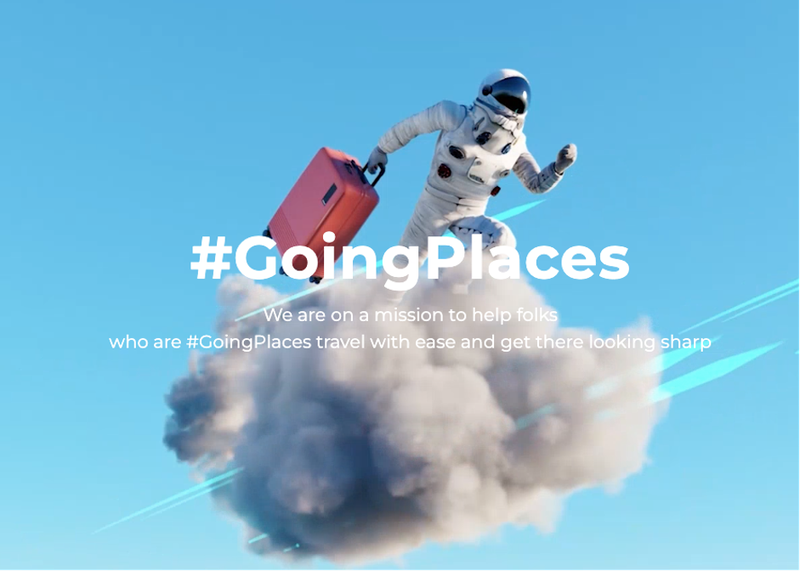 This is one of the freshest elements of the brand- tapping into the restlessness, the ambition, the drive of Gen Z. And positioning itself as a reliable companion that is supporting, facilitating this drive though its product.
The focus of the brand is the "progress" the consumer seeks; the advancement in themselves. This is a very powerful and fresh narrative.
Their focus on their TG is very clear- Gen Z: ambitious/ fun loving/ driven/ quirky.
And some of the most eye catching representation of this is on their Instagram handle.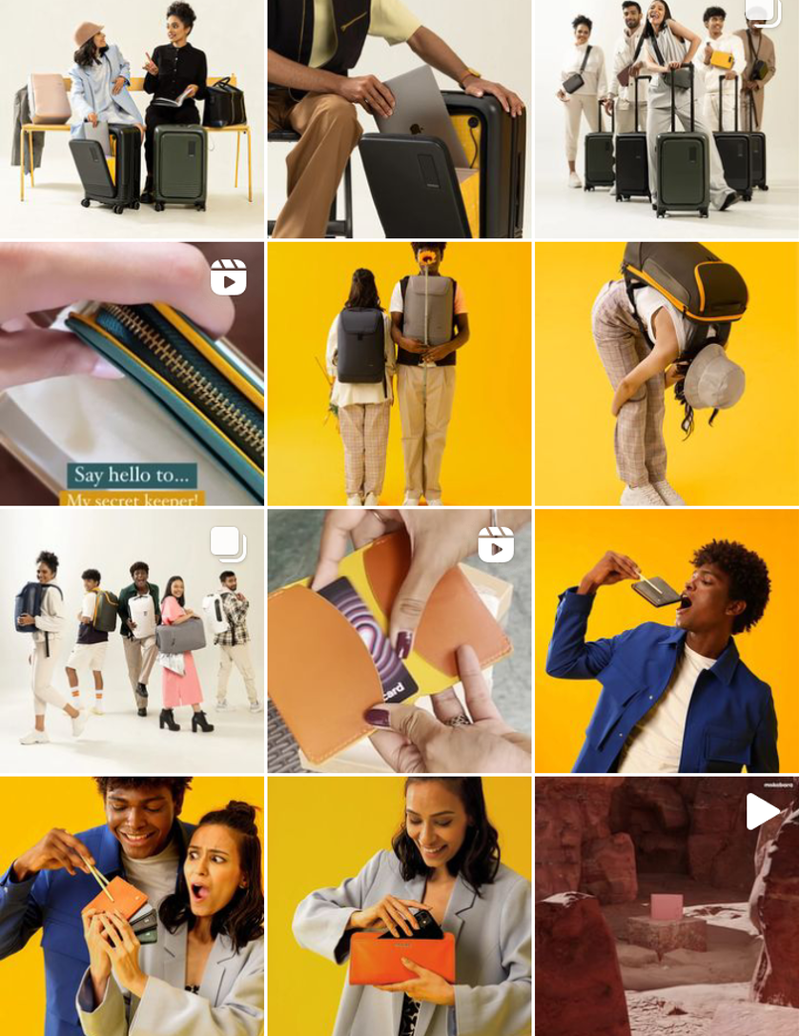 This is not your mother's VIP or Samsung.
It's a brand speaking to GenZ, but knowing in its mind that its language and promise will be coveted by a wider audience. After all who does not want to be seen as "going places".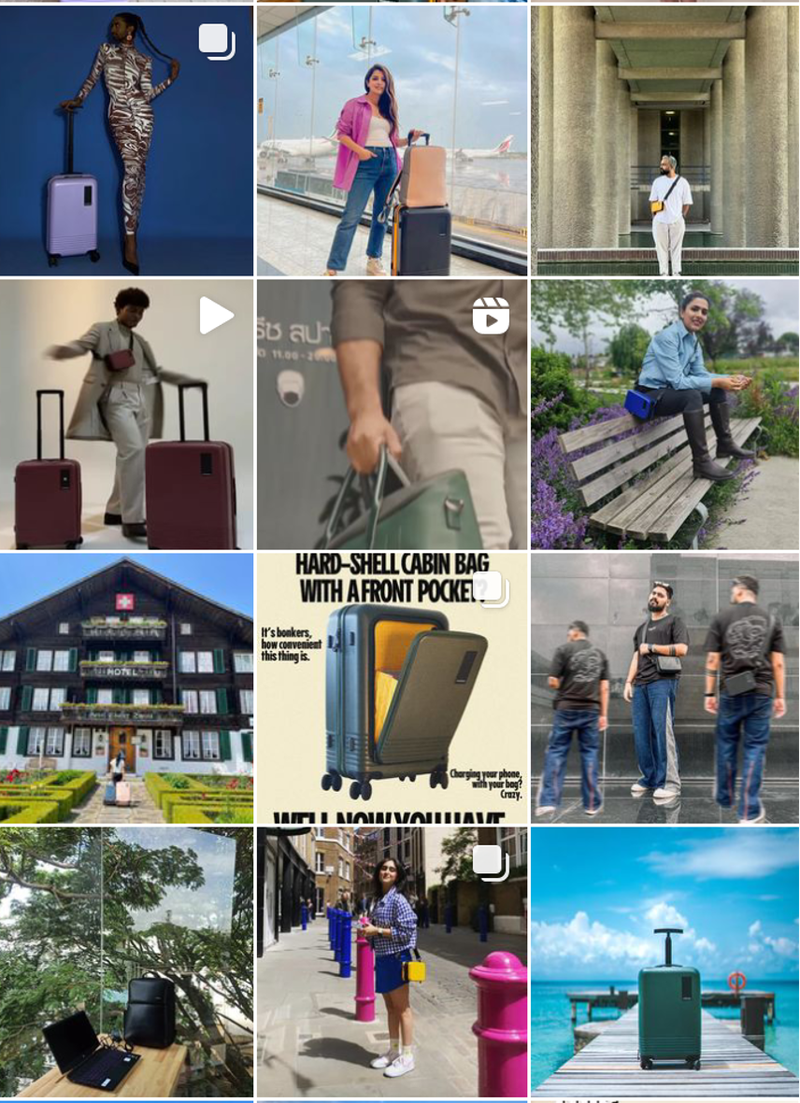 Their social media work is consistent, simple. Functional and emotional.
Its all about travel; about going places. With the luggage occupying a very "supportive" role to the protagonist.
The lack of clutter on Instagram is stunning. For a young brand, they have definitely understood Instagram well; and understood how to position their audience in the center of all their posts.
As the brand grows, we hope it keeps its focus on its core audience as well as it has done so far. This brand is a winner….and its going to be #GoingPlaces. And giving wings to millions of us that are on our own journeys.
To know more about how to build your brand and its position with your consumers, do visit www.grocurv.com.