How young brand…
How young brands grow - The Switch Fix way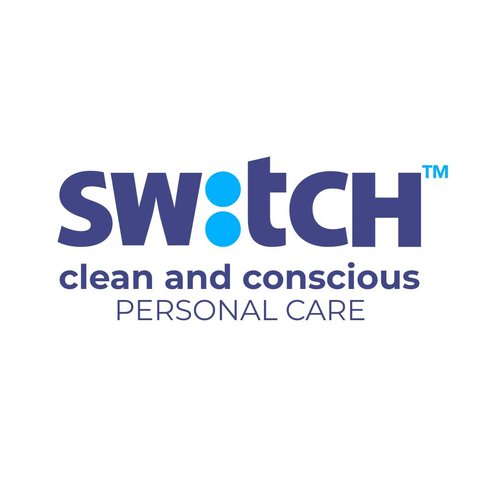 "the switch fix is a plant-based clean and conscious personal care brand for young urbans", says their website.
A personal care brand that is deeply rooted into the concept of planet care. What is interesting about the brand is that the call out to being environmentally cautious is very clear, very strong and very focused.
The Promise:
Self care meets Planet Care.
Amplified by the fact that they are very sure who they are speaking to : young urbans. Possibly the first generation in India or anywhere globally, that is keen to weigh its own consumption against the impact on the environment.
Switch Fix is promising its customers a very clear conscience along with clear skin and hair. A brand that describes its own philosophy, commitment, ingredient usage to strengthen its claim that it is the safest brand out there for the environment; and of course offering you a fabulous personal care regime.
"every act of climate action is an act of self love"
From a brand positioning point of view, something many young brands often neglect; Switch Fix has a winner. Their claim is unique in its transparency and stated evidence. And if they stay with this long enough, giving consumers a great product experience as well; this is a brand likely to become very synonymous with conscious consumption in the country.
The brand makes 3 promises:
we create the fix using safe, plant-based ingredients
the fix is vegan, zero waste, plastic-free, water-saving and non-polluting
and it fixes the damage caused by pollution, heat, humidity and stress
Replacing animal based ingredients, petroleum based raw materials and reducing water usage by 50-90%, these claims are impressive as much as they are relevant and eye opening.
If this brand can do this, why not others?
The consumer profile :
Switch Fix's focus on the young urban is also spot on. This is the segment that is exposed through education and social media, more effectively to messages that are bringing to us the dangers of over exploiting the ecosystem.
This is the segment that makes economic and consumption choices earlier. And often has the economic power to support a decision which is more expensive (Switch Fix is a premium brand) , but a decision that allows them to live with a clearer conscience.
The urban young is most open to these messages and options.
And therein lies the beauty of Switch Fix. A relevant message, to a relevant audience.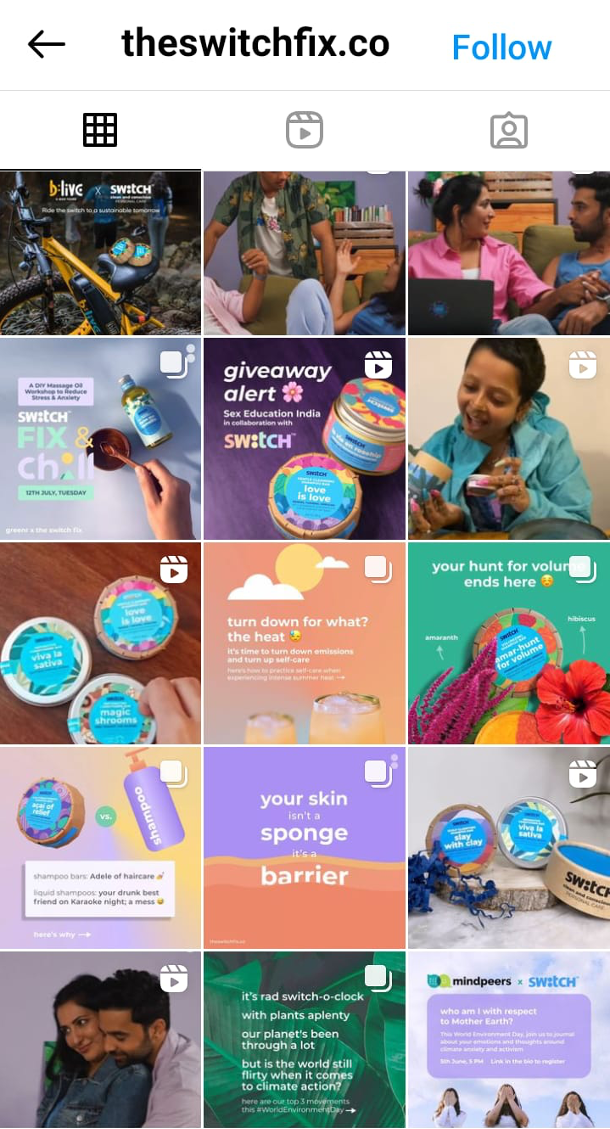 Their social media, website communication all stays deeply rooted to their story of safe for the environment, safe for the consumer. Never deviating from the consumer profile in any medium they are present on.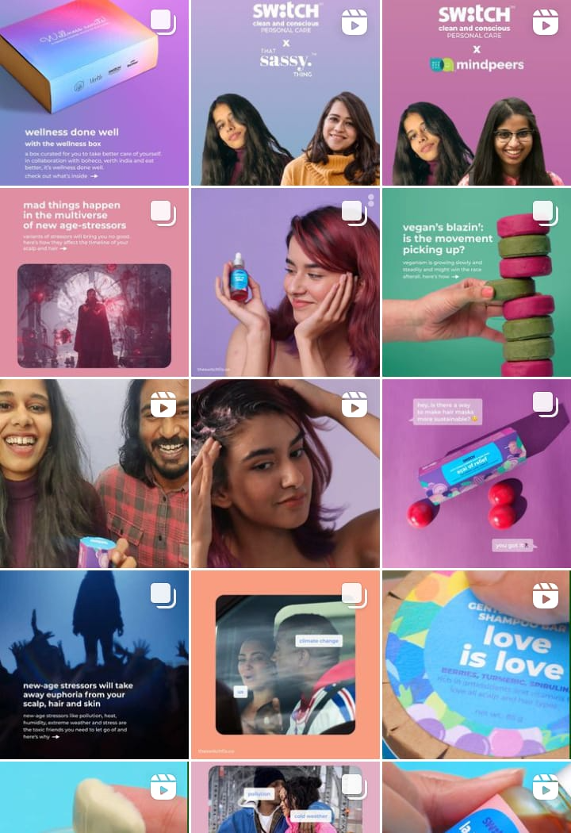 Bold product stories:
Switch Fix does not shy away from explaining its ingredient story transparently. This is again a very relevant way to engage with the young urban consumer. A bold claim, backed by science allows a rational decision to be made. A business focusing on environmental consciousness has to be rooted in rationality and science; else consumer wallets remain closed.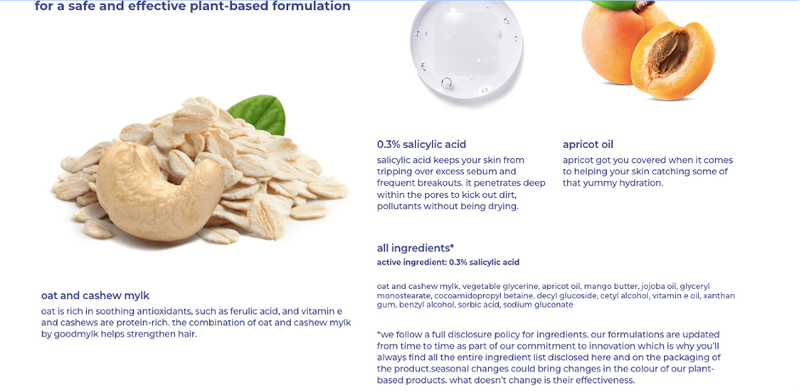 Its time to Switch!
The story of Switch Fix resonates since it rides on a growing belief that the planet needs a more conscious model of consumption.
Its transparency is refreshing. Its brand and product efficacy story is reassuring.
And given its targeting a very clear and niche (today) but growing market makes its overall proposition extremely interesting.
A great example of how young brands must think about the marketing mix.
To know more about how marketing and branding can work for your brand, visit us on www.grocurv.com