Going Nuts Abou…
Going Nuts About Scaling Up: The Farmley way to empower and grow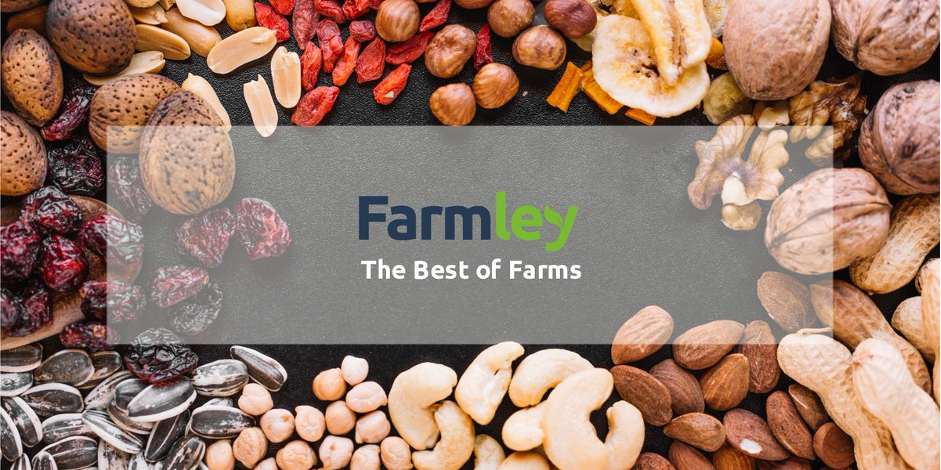 What links festivities, healthy snacking and taste? Whether present in a decadent barfi, a Diwali gift box or a post workout chikki, dry fruits and nuts are loved and desired across the board. In an age where rice and butter toast are being replaced by quinoa and avocado toast, nutrient-rich dry fruits and nuts still seem to catch the fancy of both, the indulgent and the mindful eater.
The Indian dry fruit market is pegged at around 20,000 crores. 95% of this large and growing market is unorganized, inviting avenues for adulteration, bad hygiene and low quality. Noida-based startup Farmley wished to bring some order into this chaotic sector while empowering farmers and providing the customer quality on a platter.
Founded in 2017 by IIT graduates Akash Sharma and Abhishek Agarwal, Farmley very quickly established itself as a go-to brand when it comes to plain nuts, dry fruits, nut and fruit-based snacks and makhana pasta. Keeping standardization at its kernel, it has cracked the hard nut of procuring premium quality at the farm level.
Let's take a closer look at Farmley's growth story and understand what drives its brand and digital marketing strategy:



Demand everywhere. But where is the supply?
Farmley was launched as a niche B2B (business-to-business)-focused marketplace for high-value, non-perishable food items like nuts, seeds, dry fruits, spices, and honey. Unlike most agritech startups that focus on highly perishable commodities like dairy and vegetables, Farmley decided to step into the specialized sector of high-value, non-perishable items such as walnuts, cashews and makhana.
It did not take long for the duo to realize that procuring high grades goods in this sector was not easy. Over the years, the demand for these products by processing units had increased by leaps and bounds. While customers were ready to pay a premium for better-quality goods, the supply did not match up to the demand.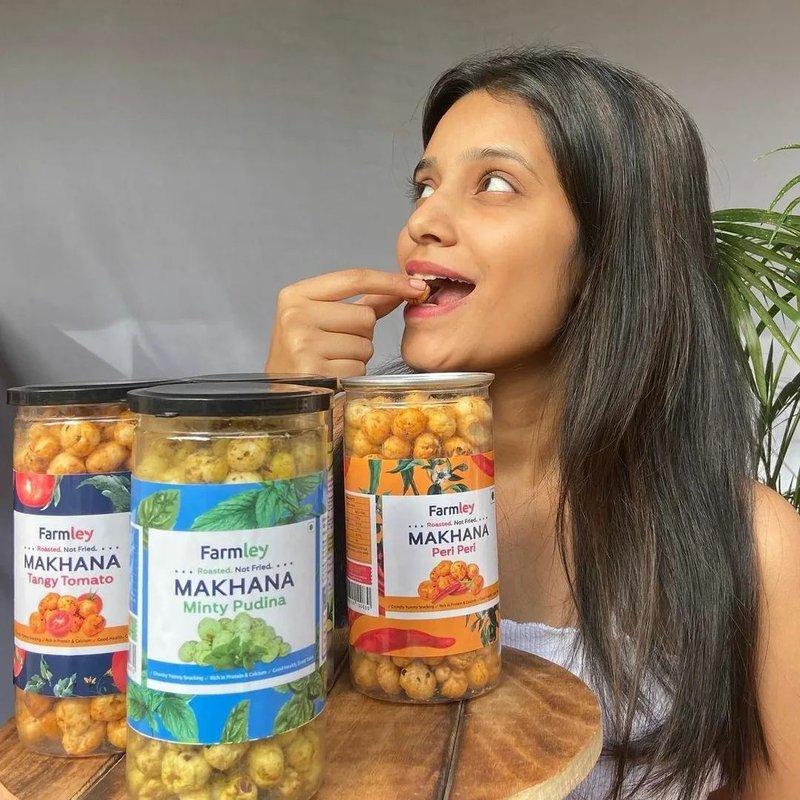 We go where the growers grow
To ensure that they procure quality goods, Farmley decided to cultivate a manufacturing mindset within their suppliers. The farmer producer organizations (FPOs) and the few small and medium processors that the brand dealt with had little or no knowledge of manufacturing and grading practices that separated premium quality over the rest.
Instead of only stating their demands, the founders focused on empowering the FPOs with the right practices and infrastructure. While Sharma took care of the demand end of the spectrum, Agarwal travelled all over the country to thoroughly understand the supply side. From Kashmir walnut groves, Bihari makhana ponds to raisin farms in Sangli, Agarwal understood what it takes to get the best pick.
Farmley then connected these FPOs to specific processors associated with the brand. Machinery and systems ensured hygiene in packing and no adulterants. Market linkages helped the FPOs get better rates than what traders would pay them, helping Farmley achieve a strong supply network while meeting increasing customer demands.
While this worked in Sangli, a different strategy needed to be applied in Bihar. Farmley works with five vendors in Bihar that procure and process the makhana as per the brand's standards. Makhana farmers contacting Farmley get directly associated with one of their vendors who maintain the brand's quality standards.
An app for the consumers assures them of traceability and transparency in rates.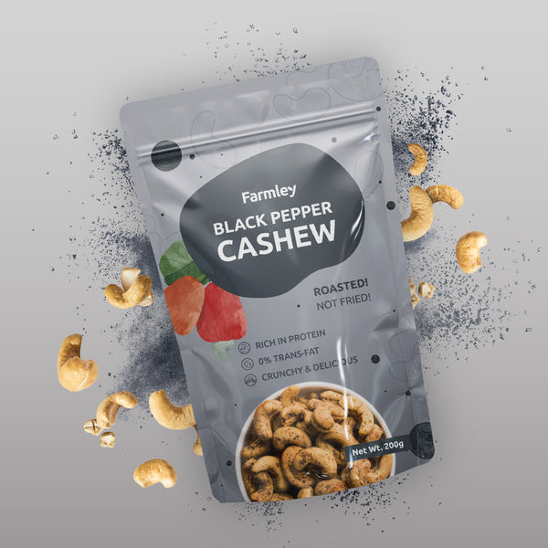 Going ahead, nut by nut
Over the last 18 months, Farmley has increased its revenue by 10X. By meeting the growing demands of its customers and assuring them of quality, Farmley has kept trust building as its brand marketing strategy mantra. Today, the company sells over 100 products across, e-commerce, and non-e-commerce platforms in India and select international countries.
In-depth research and customer insights has catapulted this brand to greater heights. What we loved best about Farmley's brand and digital marketing strategy is that it believed in truly giving back to the farmer community and providing them with avenues to earn what they truly deserve.


To know more about how you can build your brand and consumer base, visit us on www.grocurv.com