How young brand…
How young brands grow: The Green Protein story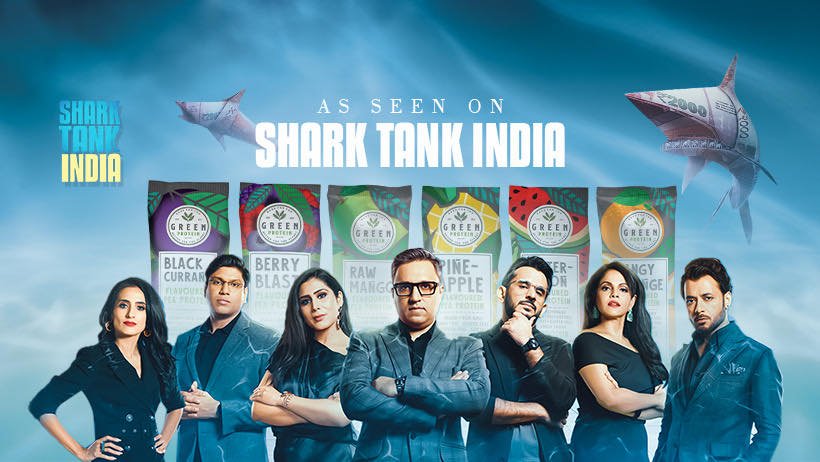 Green Protein has a simple premise. Vegans don't have a great protein supplement option and other plant proteins don't taste as well. So we've got some quirky ( tasty) flavours that dissolve easily and give you a fabulous supplement without the side effects of bloating that other non plant based proteins often send your way.
But the reason this brand is being called out this week, is something else.


Their one liners and messaging on Instagram. Yes, Insta is a visual platform and brands do their best to get their handles visually alive. But Green Protein, also shares very quirky captions to its posts, that make the brand stand out.
A consistent, intelligent caption for each post is just as effective as the visual to keep audiences engaged. Add to it a fixed frequency of posting- once in 2 days, makes the brand a reliable source of quirky, entertaining one liners that not only educate us about the brand, but engage and entertain us with every post.
See some examples below.
(i) A call out of the key differentiators for the brand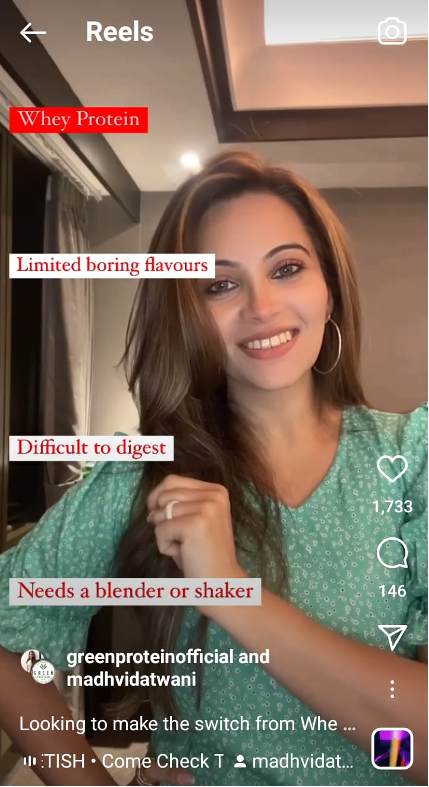 (ii) Keep you squats low, and your protein high. It's a simple, memorable line for anyone that has struggled with the right, effective squat- never getting it just as low as the trainer wants.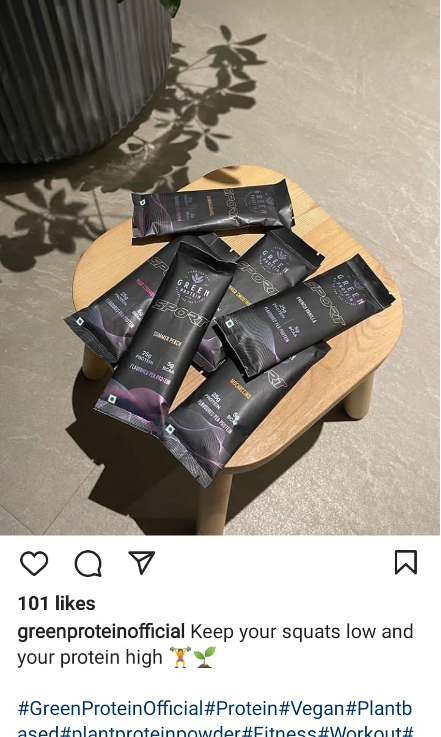 (iii) This one is so intelligent- Can sharks go Vegan?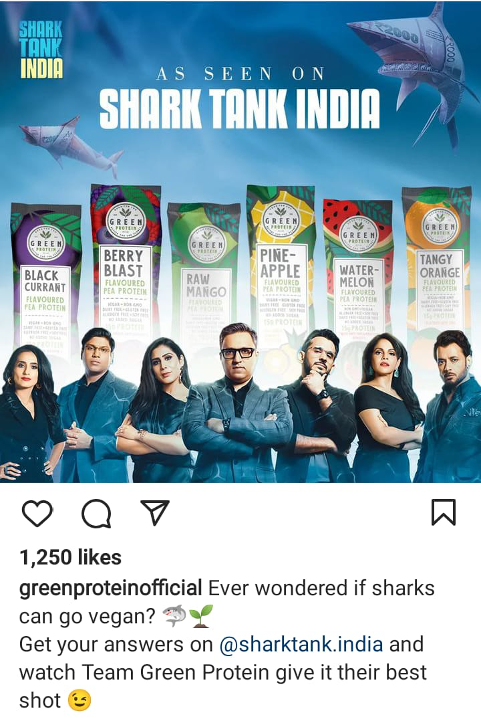 (iv) As this one is cheeky!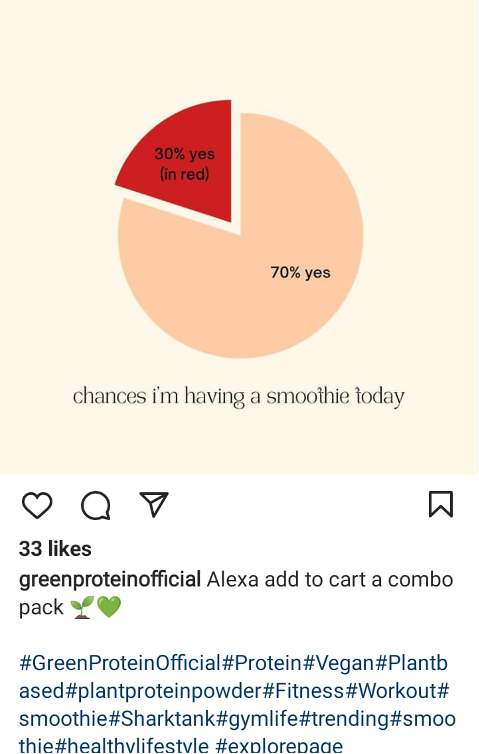 (v) #CutStirSip: introduces the product consumption regime with a simple hashtag, emphasising once again key differentiator of how simple it is to mix the power in water.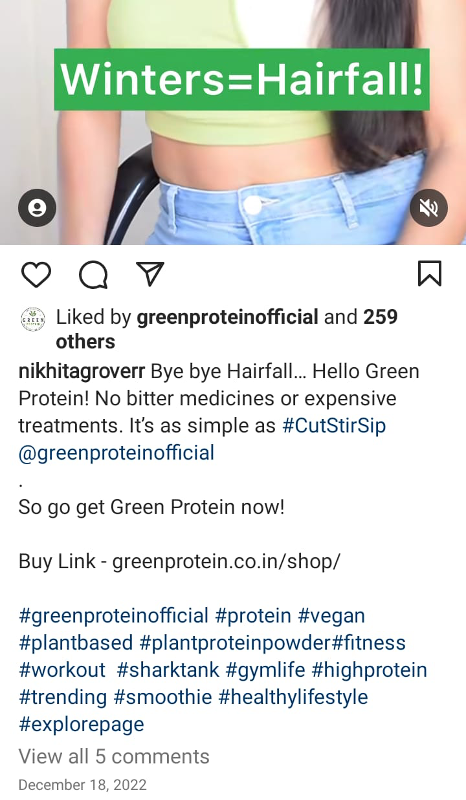 To know more about how content and digital marketing can be a valuable ally to your young brands growth story, do visit us on GroCurv.com and let us help you with the next stage of your brand growth story.