How young brand…
How young brands grow: The Bevzilla Story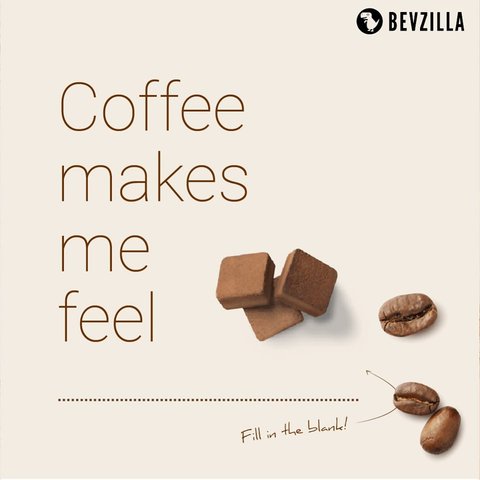 Why do two cups of coffee coffee never taste the same at home?
Well unless you are particularly fastidious drinker, you're not always thinking of how much coffee you are adding, how much sugar, how much water and how much milk you are missing to make your beverage.
Add to that that any variety in coffee, hazelnut- caramel- vanilla, is just available at the bistro which charges well, more for the real estate than for the coffee, your options are truly limited if you want to enjoy a tasty, leisurely chilled drink.
Enter Bevzilla. Bevzilla created the instant coffee cubes that not only save time but give you consistency at home. Add a cube to a glass of milk, every time, and get the same taste every time. And, get rid of the sugar as well – your cup is healthier by using organic date palm jaggery.

A great premise from the brand for a category that's been searching for innovation.
While Teas have had their share of infusions and mixtures to give you variety, coffee has remained quite "regular", well at least at home.

Bevzilla clearly has a very unique promise, and the potential to open a huge market.
(i) For starters, the brand spells out its promise quite simply. Great coffee , low calories and Rs5 only. Leave aside the "Wow" when you realise it's a pre-defined mix in a unique cube form.



(ii) The ingredient story of Bevzilla: The promise of the brand ties in very well with current consumer conversations and affinity to plant based products, vegan, preservative free products. That the brand has heard these narratives and created its product story aligning with these trends speaks volumes about how closely they have tapped into the current social environment and consumer intent.



(iii) A wide product range: A wider product range, now allows consumers to experience the product in several forms. Moving from the beverage of coffee, milkshakes allow the brand to reach a wider audience in the household – and a larger consumption frequency as well. Ice tea, coffee, milkshakes- all on the basic premise of convenience and consistency of the product delivery is a great way to expand the brand promise in a household.



(iv) The simplicity of Bevzilla: Just add to water ( or milk), stir, add some ice and presto- its sorted. Whether at home, office or outside- Bevzilla allows you to carry your favourite flavours and beverages in your pocket with little hassle.


The Bevzilla story is one of looking at a large market ( coffee drinkers) and expanding it through wider consumption occasions.
An easy to use cube form offers consistency. Its healthier ( no sugar , remember); and the taste varieties allow you to experience your favourite coffees without a barista burning a hole in your pocket.

To know more about how young brands find the right space for expanding their category, visit us on GroCurv.com. Let us help you find and work with the best marketing partners suited to your industry, budget and strategy.