How Young Brand…
How Young Brands Grow: The Skippi Ice Pop's Story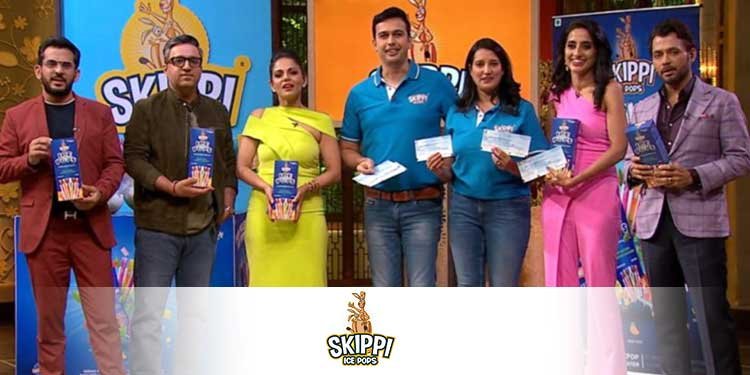 If there is something which has undeniably strong positive appeal with almost all of us, it is nostalgia. The positive memories and feelings evoked by nostalgic memories can often impact our behaviour as a customer in many areas of our life. These positive memories are what nostalgia marketing banks on to create a strong connection between the brand and the target audience, thus leading to a higher chance of a deeper engagement with the brand.


How Skippi Ice Pops came into being
Skippi Ice Pops was started in 2020 by the husband-wife pair of Ravi and Anjua Kabra. They have over 17 years of experience in the food and beverages industry, which led them to recognise the gap in the Ice Pop market. Powered by some primary and secondary research, they launched Skippi in the market. However, the COVID-19 lockdown was enforced just as they started the business. As a result, they had to bear losses in the beginning. Unfazed by these losses, Skippi got pan-India recognition in 2021 when it was featured in Shark Tank India and a funding of 1 crore INR, becoming the first brand in Shark Tank India history to get funding from all sharks.


Since then Skippi has launched multiple flavours and revitalised the love for chuskis. It gave this a new-age twist and launched the Skippi freezer bike to make it convenient and easy to bring chuskis directly to the customer's home. Skippi Ice Pops are currently available at over 1500 outlets in Hyderabad and 8000 outlets across the country, apart from Amazon and Flipkart.


How Skippi Ice Pops use nostalgia to connect with the customer
Although Skippi Pops can be enjoyed by all age groups, the company understands that it is the millennials who will make the buying decision. This is a group for which hygiene is a major factor as they would also be offering these to their kids or elderly parents. There is ample market potential for hygienically prepared ice pops, which Skippi understands quite well. To fulfill this demand, the company has launched hygienic ice pops with multiple flavours in the market. As they say, "Today's consumers have become very health-conscious. They want to read the label and know everything."


As mentioned before, Skippi Pops uses nostalgia-based marketing strategy to remind their target customers of the simpler, worry-free days of their childhood. This do it by:
(i). Providing classic flavours: Skippi ice pops feature classic flavours like cherry, grape, and orange, which many consumers are likely to remember from their childhood.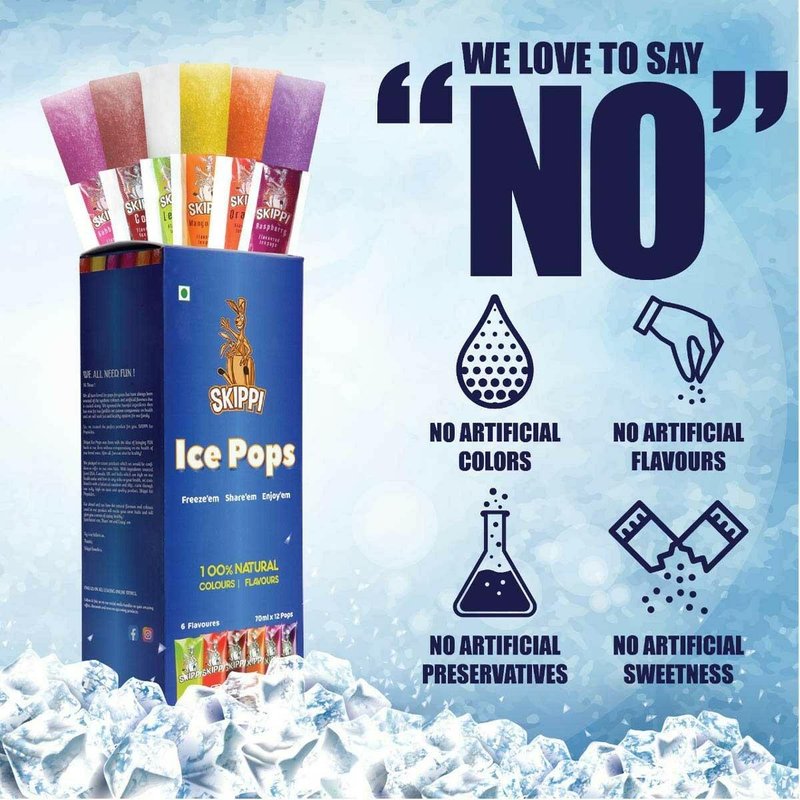 (ii). Marketing collaterals: Right from the logo to the packaging of the product, everything is designed keeping in mind the connection with childhood memories.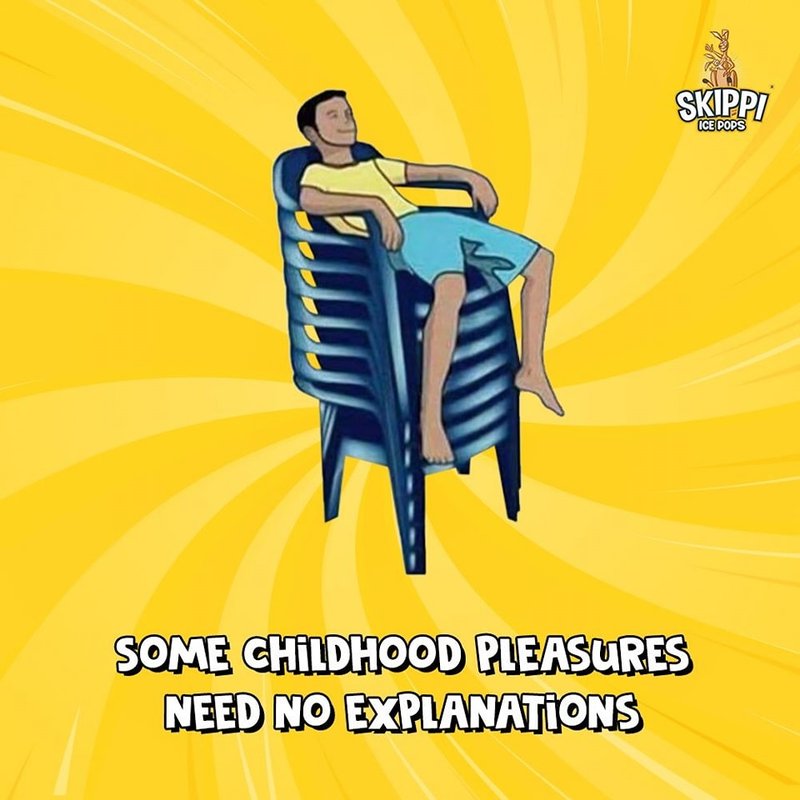 (iii). Engaging social media campaigns: Skippi Ice Pops uses their social media pages to create a sense of nostalgia among its users by using elements which the user can link to their childhood. For eg: marbles, video games, and cartoon characters which the kids of 90s grew up with.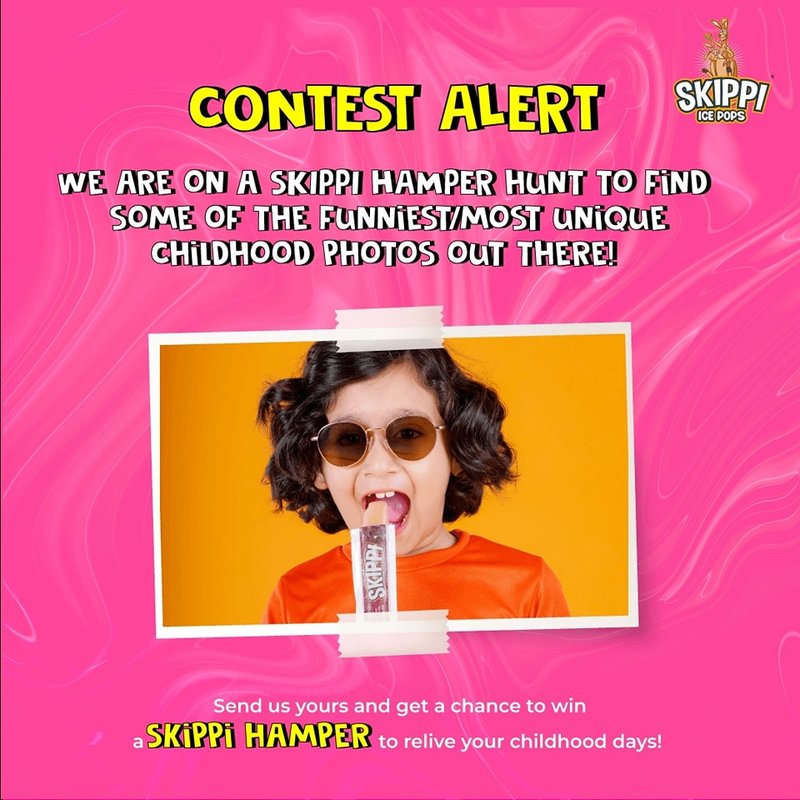 (iv). Skippi Freezer Bike campaign: Skippi has also launched a home delivery service through bikes with small freezers attached. The design of the freezer reminds the customer of their childhood days when chuskies used to be delivered in street carts and on bicycles.

All these factors have led Skippi to great business success. They have successfully leveraged nostalgia as a powerful tool to connect with their target customers. By understanding the preferences of millennials and recognizing the importance of hygiene, Skippi has tapped into a market demand for hygienically prepared ice pops.


By using nostalgia as a key marketing strategy, Skippi Ice Pops has not only established a strong brand presence but also fostered a sense of trust and familiarity with their target audience. In a world where consumers seek meaningful connections and authentic experiences, Skippi's nostalgic approach has proven to be a winning formula that resonates with customers and drives their business forward.


Visit GroCurv.com to discover how to tap into the power of nostalgia. Explore now and unlock the secrets to building stronger customer relationships and digital marketing strategies for your brand.