How Young Brand…
How Young Brands Grow: WOW Skin Science's Story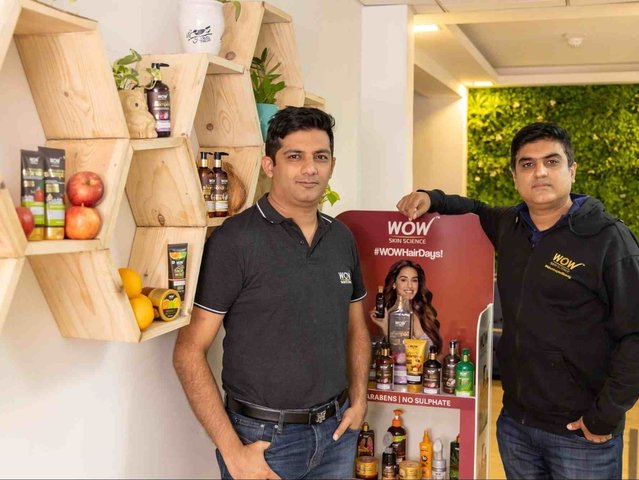 With over 460 million active social media users (source: The Global Statistics), it is an obvious conclusion that an impactful social media presence is vital for brands not only to increase brand awareness and engage with their audience but also to amplify their product recall and build a positive brand reputation. Additionally, it is a powerful tool for modern marketing and a primary building block of any brand's digital marketing strategy.


Background of WOW Skin Science
WOW Skin Science is a Bengaluru-based D2C skincare brand and has more than 200 products sold through its own website and app, major e-commerce platforms like Amazon, Flipkart, Nykaa, Grofers, and Bigbasket apart from more than 5,000 department stores and pharmacies.


Product positioning and target audience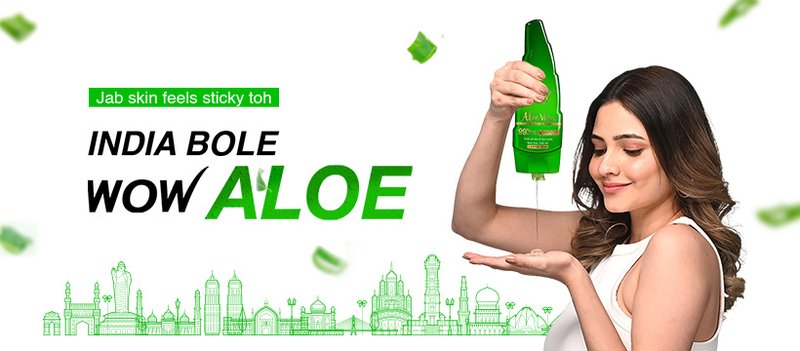 WOW Skin Science offers affordable and natural toxin-free products as a niche sub-category in the personal care segment. For example, sulphates are used to produce foam in shampoos and lead to deep cleansing, but can also be harsh on sensitive skin or dry and frizzy hair. WOW's products are sulphate-free and thus beneficial to skin and hair health. To increase awareness about this, WOW focused their messaging on the benefits of toxin-free products and projected their own products as alternatives. Their target audience is internet-savvy millennial and Gen-Z consumers. Hence, their most effective strategy was to leverage social media and other digital platforms to reach out to their target audience.


This is how WOW Skin Science leveraged social media marketing for creating brand awareness and a deep reach:
(i) Establishing their identity: Millennial and Gen-Z consumers are eco-conscious and prefer to buy sustainable products. Apart from educating consumers about the benefits of their own products, WOW Skin Science also curates campaigns on current trends around sustainability. They launched a campaign called #TrashYourSpam in a bid to fight digital pollution. Another of their highlight campaigns was launched around the Ganesh Chaturthi festival. As a part of this, WOW featured the Bollywood celebrity couple Riteish Deshmukh & Genelia D'Souza to reiterate its commitment to eco-friendliness.


(ii) Influencer marketing: WOW Skin Science has collaborated with micro and macro social media influencers and beauty bloggers. These influencers have created dedicated videos/vlogs for WOW products on various social media channels and YouTube, thus boosting the online brand presence and recall for WOW.


(iii) Customer reviews and testimonials: WOW Skin Science uses customer reviews and testimonials on their social media platforms to create a sense of trust among their target audience. Comments on popular websites like Amazon provide great word-of-mouth publicity. Combined with 87% positive ratings from over 10K+ customers, this instils great confidence in the product.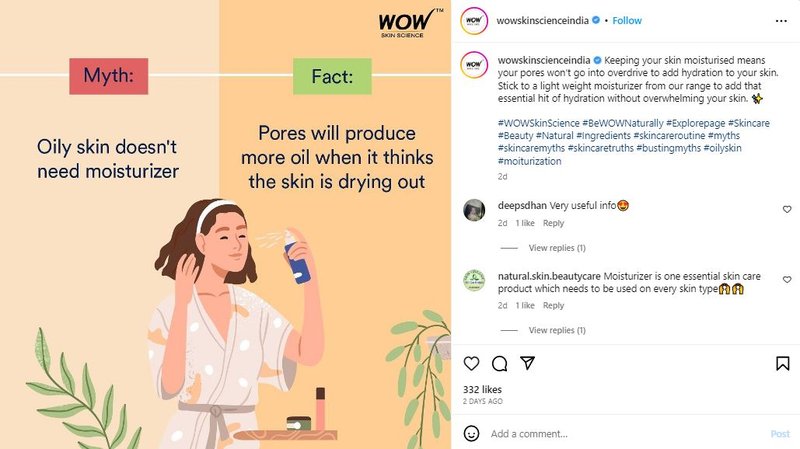 (iv) Social listening: WOW's in-house marketing team regularly tracks and acts on consumer trends and latent demand on social media and other digital platforms to ensure that regularly its communication reflects consumer values. For instance, WOW Skin Science boosts the "vocal for local" sentiments by highlighting the "100% Made in India" aspect to forge a stronger connection.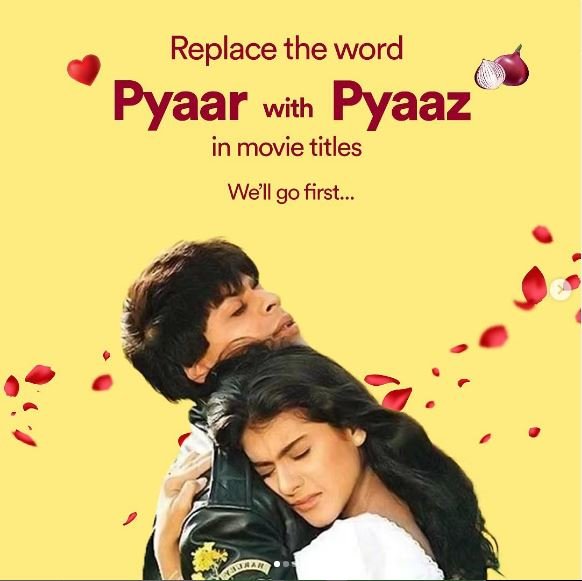 (v) Consistency on social media: WOW Skin Science continues to maintain an active presence on social media. Their Instagram handle has over 659K followers and their bio highlights the product benefits. They share visually appealing content, user-generated reviews, offers, memes etc. which keeps the followers engaged and interested.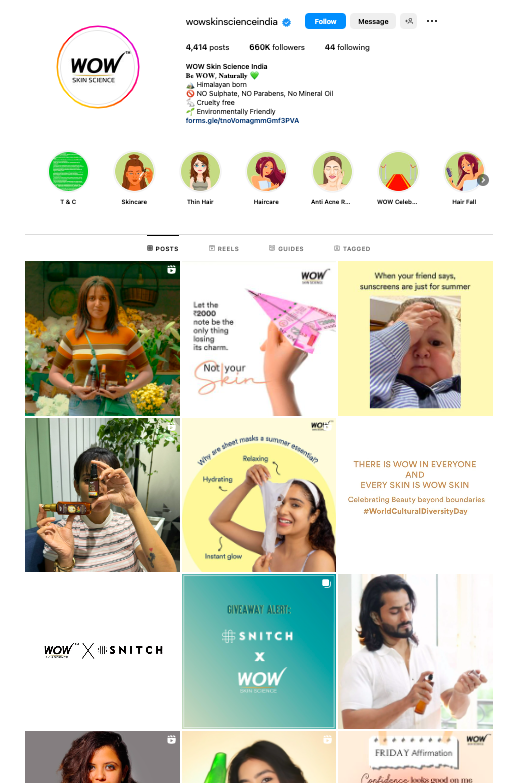 In all its digital presence, WOW Skin Science has two strong themes - a relentless focus on sustainability and smart usage of various digital marketing channels, based on their uniqueness and audience. Through its campaigns around sustainability, they emphasise their unwavering commitment to sustainable, safe and effective products. Their proactive and consistent approach to social media has ensured that their brand enjoys a positive reputation and has an instant recall value. An interesting factoid is that over 80% of their sales in 2022 came from online channels.

Visit GroCurv.com to learn more about how brands can leverage social media for successful marketing campaigns.