How Young Brand…
How Young Brands Grow: The Blue Tribe Food's Story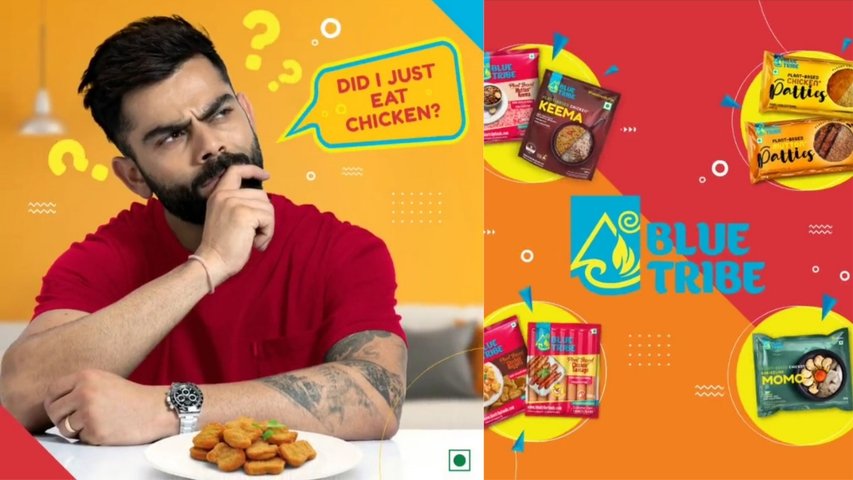 Each social media platform typically attracts a different user based on demographics and interests. For example, LinkedIn is for professional networking, Facebook is for those connecting largely with "friends and family" etc. Brands can segment their social media content by tailoring it to the platform being targeted. This helps them create a better impact and engage deeply with their target audience.


What is Blue Tribe Foods all about?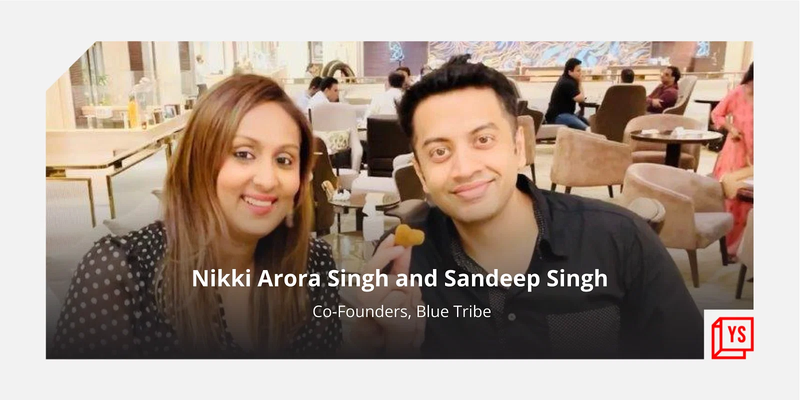 Blue Tribe Foods is a Mumbai-based D2C food and beverages brand founded by Nikki Arora Singh and Sandeep Singh in the year 2020. It is funded by Virat Kohli and Anushka Sharma. It aims to provide an alternative to meat with their plant-based products based on a combination of Soy & Pea Protein. Within just nine months of its establishment, Blue Tribe Food has achieved a remarkable 100 percent increase in sales and has been honoured as the "Best Upcoming Food Brand of the Year" at the esteemed Food Connoisseurs India Convention in 2022. They also secured a well-deserved spot on the prestigious "Top 100 Startups to Watch Out in 2023" list.


How does Blue Tribe Foods leverage social media segmentation?


Blue Tribe Foods' marketing strategy primarily focuses on creating awareness about their products and establishing the product category in the market. To accomplish this, they highlight the benefits of plant-based meats for customer's health and also the health of the planet. To ensure that their messaging creates maximum impact, they segment their social media content based on the platform it is posted on.


Instagram and Facebook: On both Instagram and Facebook, their digital marketing strategy covers various engaging formats, including memes that use humour to highlight the benefits of plant-based meat, while also creating awareness about their products. These memes serve as an effective tool to engage and connect with their target audience. In addition to memes, Blue Tribe Foods also shares captivating visuals of its products and engaging recipe videos. By showcasing their products through images and recipes, they successfully generate awareness and interest among their followers. This marketing strategy establishes a strong brand presence and creates meaningful connections with its customers.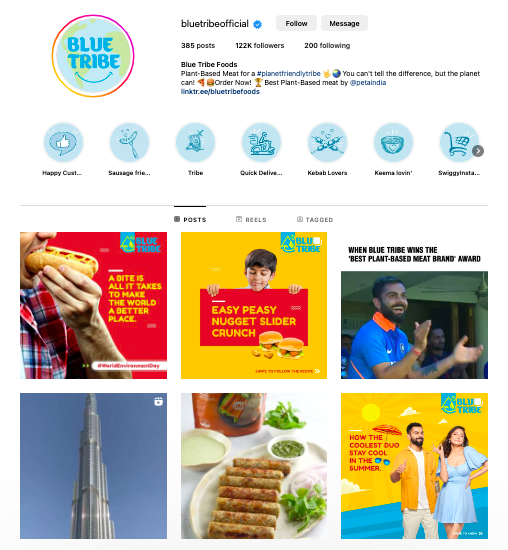 LinkedIn: LinkedIn is also called the platform of professionals because the majority of the users are professionals who connect with other professionals to share their thoughts and experiences. On LinkedIn, BlueTribe Foods alters its marketing strategy to post content related to awards, articles that feature the brand or the category that they are catering to, guest appearances on news channels etc. The idea here is to post educational and informative content. They also post in support of the "Freedom for All" initiative which aims to create a world free of animal harm and exploitation.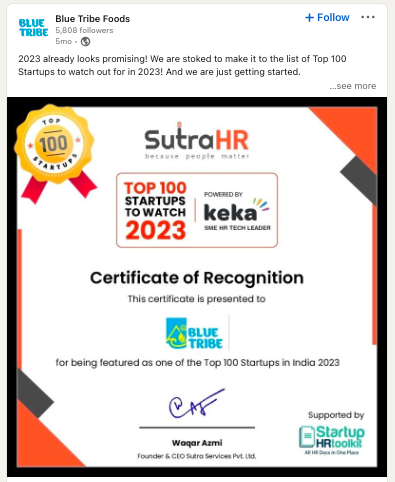 YouTube: As a part of its multi-pronged digital marketing strategy, Blue Tribe Foods uses its YouTube channel to showcase its products through a variety of engaging and informative videos. They collaborate with chefs to create simple recipes featuring their products. This lets customers see how easy it is to incorporate Blue Tribe Foods products into their meals. Through these collaborations, they not only showcase the popularity of the products, but also build trust and generate excitement among its audience. With YouTube, Blue Tribe Foods communicates the ease of use and taste of its products.


As you can see, the digital marketing strategy of Blue Tribe consists of using social media segmentation to post content on social media platforms by tuning it for the dominant user on that respective channel. This helps them engage better with their audience and create deeper, meaningful connections. Social media segmentations to refine their messaging, and improve engagement.

Visit GroCurv.com to understand how your brand can leverage social media segmentation to achieve a strong brand presence.