How Young Brand…
How Young Brands Grow: Nine To Nine Yoghurt's Story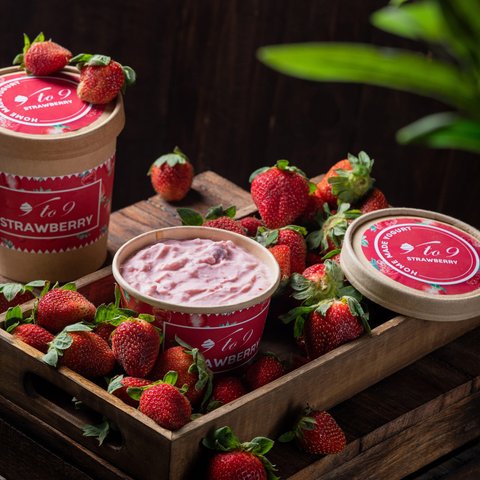 By building a strong online community, brands can extend their reach and tap into various platforms and channels to engage with a larger potential audience. By providing valuable and relevant content, brands can establish themselves as industry experts and thought leaders, and gain credibility and trust among community members. This attracts customers who are seeking reliable information or solutions within the brand's niche.


All about Nine to Nine Yoghurts
Nine to Nine Yoghurts, a brand founded by Vikram Bawa in 2020, has emerged as a testament to resilience and innovation. Based in Gurgaon, this online yoghurt brand specialises in crafting delectable Greek yoghurts. Each yoghurt is carefully prepared using real fruits, resulting in a creamy texture with fresh flavours.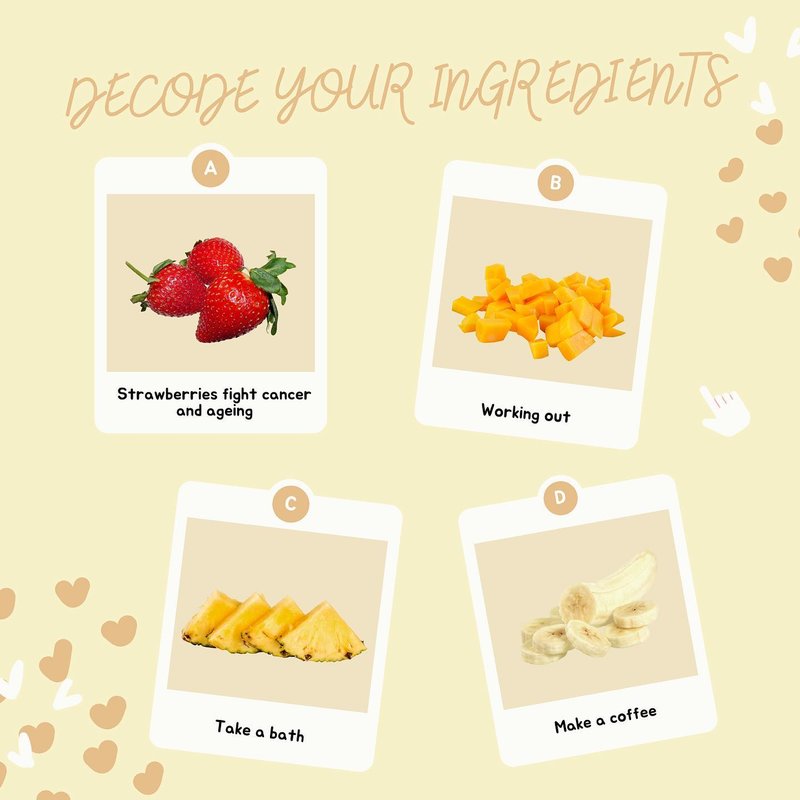 Establishing brand uniqueness
Nine to Nine Yoghurts distinguishes itself from other brands in the market with a commitment to excellence and use of higher fruit content in their yoghurts. Nine to Nine Yoghurts stands out by being free of sodium and preservatives, thus guaranteeing a healthier choice for customers. With a shelf life of 10 days, they ensure that customers enjoy their yoghurts at peak levels of quality and taste.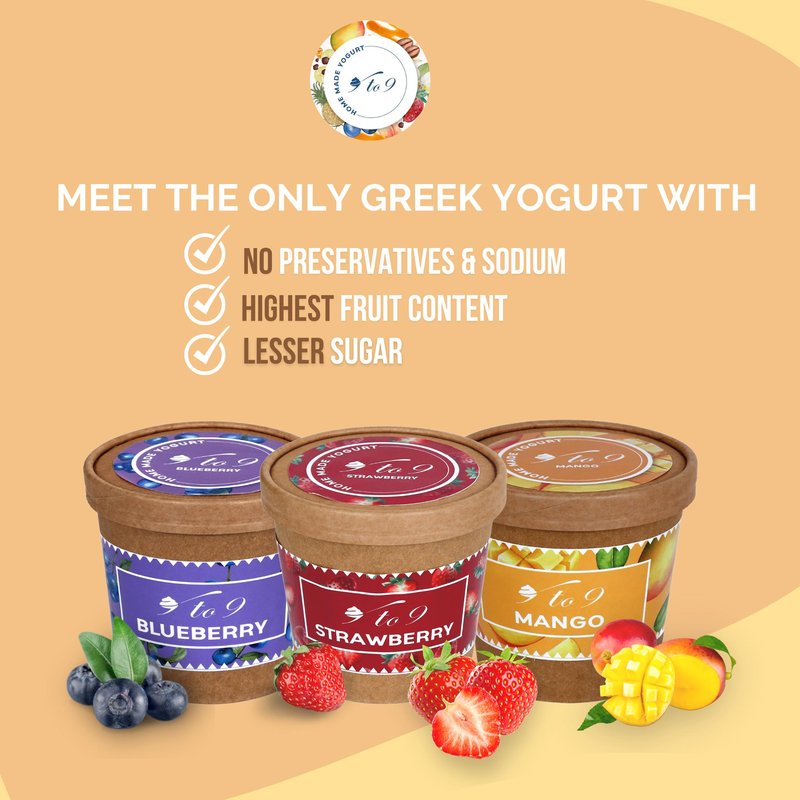 Informative and intuitive website
Building a user-friendly website is an essential component of a successful digital marketing strategy, and Nine to Nine Yogurts excels in this area. Their website is thoughtfully designed with ease of navigation in mind, providing a seamless user experience. To further enhance their marketing efforts and foster a sense of community, Nine to Nine Yogurts has incorporated a comprehensive FAQ section on their website. This section serves as a valuable, time-saving resource for users, addressing common product-related queries. Some of these typically centre around what's Greek yoghurt, its benefits, checking package expiry date etc. With this, Nine to Nine Yogurts demonstrates their commitment to customer satisfaction. This not only showcases the brand's expertise and transparency, but also builds trust and loyalty among their customer base.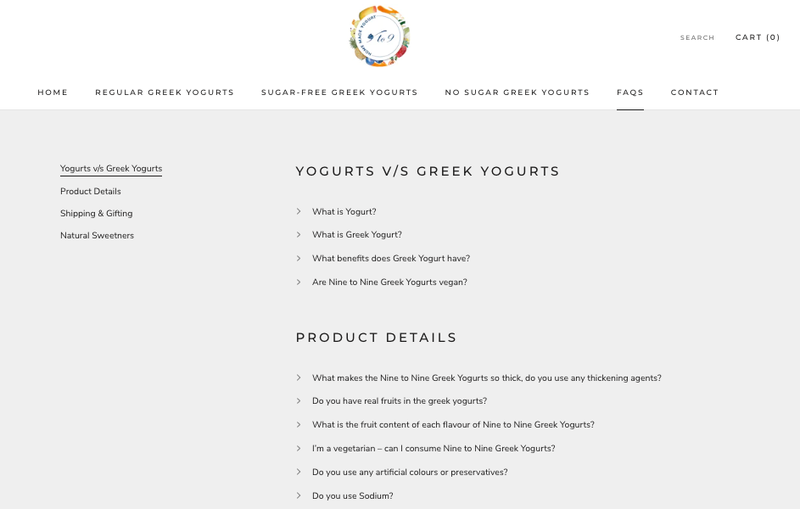 Acing the Instagram game
Nine to Nine Yogurts also recognises the importance of establishing a strong Instagram presence as part of their digital marketing strategy. Their social media marketing strategy consists of consistently posting engaging content on their Instagram page, featuring product photos, stories, and reels that showcase their new product launches and highlight the benefits of their offerings. To further enhance their Instagram community brand, Nine to Nine Yoghurts hosts live Q&A sessions, which are then featured in Instagram Stories. They encourage their followers to ask questions about their products or the brand in general. Additionally, they actively monitor the comments on their Instagram posts and promptly respond to comments and engage with their followers. This has helped them build a strong sense of community and loyalty among customers, and establish a positive brand image.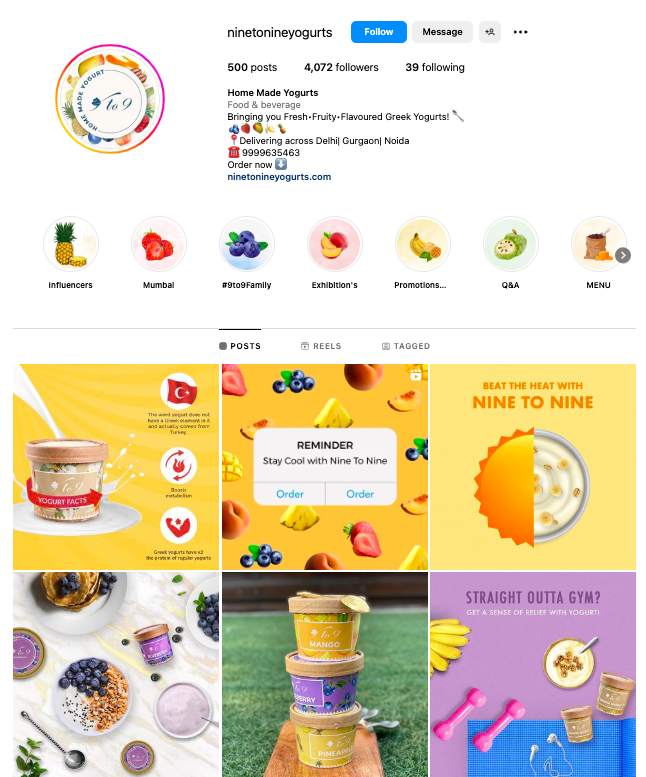 Nine to Nine Yogurts' digital marketing strategy places a strong emphasis on holistic community building through various channels, including their website and Instagram page. By actively engaging with their customers, they effectively create a sense of recognition and create a loyal customer base. This is an excellent example of customer-centric social media strategy.


---

Visit GroCurv.com and understand how you can strengthen your brand by building a strong online community loyal and engaged with your brand.