How Young Brand…
How Young Brands Grow: Zepto's Story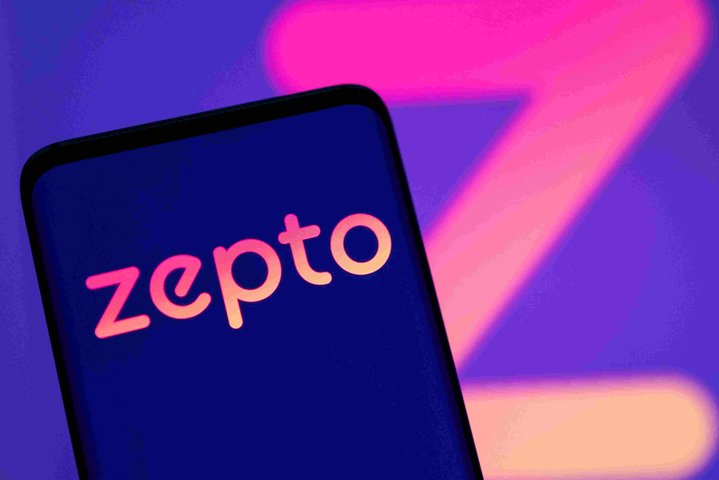 For any brand to establish itself in a competitive market, it is vital to understand the behaviour and expectations of its target customers. Consistent messaging based on a solid grasp of customer behaviour goes a long way in establishing a brand in a market leader position. This is what Zepto understood and leveraged well to mark their presence in the home goods delivery market.


The Zepto story
Zepto is a company known for delivering groceries in 10 minutes and was founded by Kaivalya Vohra and Aadit Palicha in 2020. During the second wave of the pandemic, Aadit and Kaivalya decided to launch an online grocery delivery platform. They had first started as Kiranakart, which was later shut down in 2021 as they failed to establish a loyal customer base as customers shifted to other brands which offered higher discounts and fast delivery. After analysing the customer behaviour and expectations, they founded Zepto whose USP was delivering groceries within 10 minutes. The failure of Kiranakart told them what customers were really looking for - lightning-fast deliveries.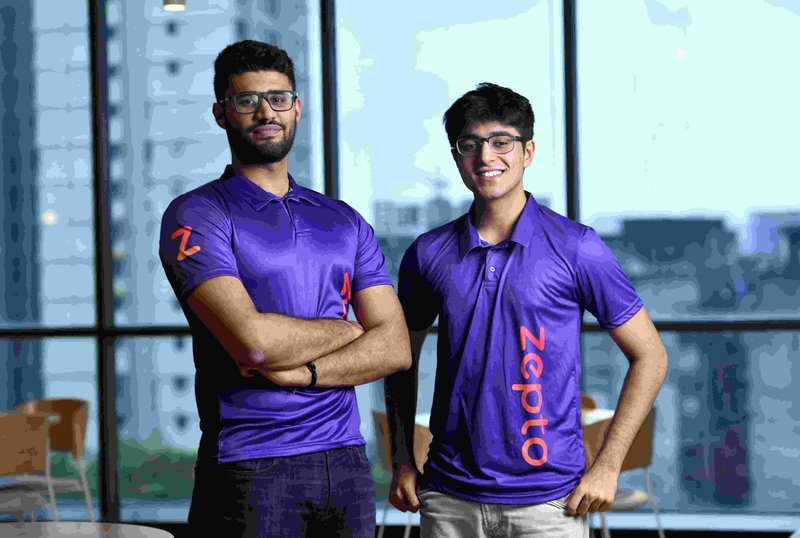 Making 10-minute deliveries happen with dark stores
To enable 10-minute deliveries, Zepto came up with the idea of dark stores which could deliver groceries within a radius of 3 km from their location. The term 'dark store' first appeared in the UK in 2009. Tesco is credited with giving rise to the concept.
A dark store is essentially a mini-warehouse that houses goods to fulfil online orders. These stores are set up by Zepto in locations where their delivery services are available. For setting up these dark stores, Zepto researches various locations and customer behaviour in various geographical areas. Based on their findings, they finalise a location for the dark store. These are called dark stores because they are not accessible to the general public and are usually out of bounds even for most employees, except those who actually work there. These stores are capable of packing the order and having it ready for delivery within 60 seconds. This makes Zepto's 10-minute delivery commitment possible.



Zepto's marketing strategies
Zepto emphasises 10-minute delivery key differentiation from its competitors throughout all of its marketing channels. Each ad is meant to make the consumer marvel at how Zepto is capable of changing their daily grocery shopping habits.
● Zepto's ads, which are mostly 30 seconds long, emphasise its promise of quick delivery. The campaigns also showcase everyday struggles, connect with consumers on a personal level and pitch Zepto as a solution to their everyday problems. The brand used the "Need it quick" tagline in the early days to focus on the problem they were trying to solve.


● To enhance their digital marketing strategy, Zepto also uses trending memes on their social media feeds and campaigns to make their advertising, including new product launches, eye-catching and engaging. As a result, Zepto has 260k followers on Instagram.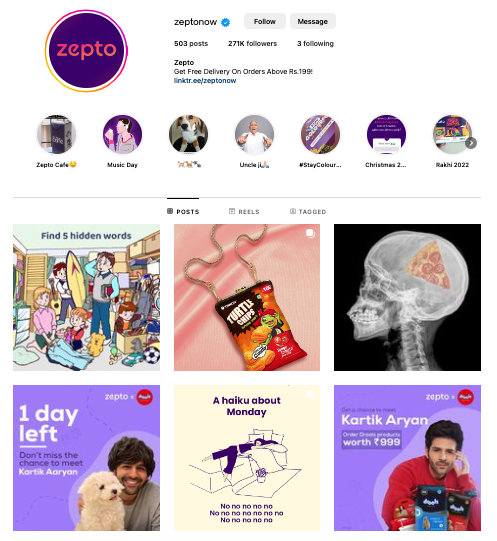 ● Furthermore, as part of their marketing strategy, Zepto partners with renowned celebrities like Shankar Mahadevan, Kailash Kher, and others to deliver a powerful message: "Don't waste your time waiting". With captivating and unique storylines, Zepto engages with the audience and inspires them to take action.


● Zepto also uses email marketing as a part of their digital marketing strategy to nurture their relationship with their customers. This is a successful tactic as most of their target audience is the younger generation who check their email at least once a day. As their chief marketing officer, Amritanshu Nanda says "There are many customers who are not comfortable in sharing their phone numbers but are open to sharing their email address".

To summarise, Zepto disrupted the grocery industry by comprehensively analysing customer behaviour and identifying "the right itch to scratch", which was faster deliveries. Its 10-minute delivery promise sets it apart from other players like Swiggy and Big Basket. In a short time, it has successfully carved a space for itself in the grocery delivery market. Zepto's competitive edge and strong presence in the industry are a result of their focus on understanding how the customers behave and what they really need.


Visit GroCurv.com to know more about how brands can use customer behaviour for their digital marketing campaigns and get results.