How Young Brand…
How Young Brands Grow: The Minus Thirty's Story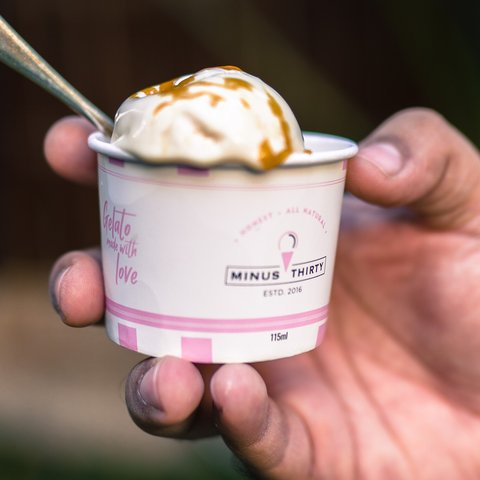 To successfully establish themselves in the market, brands must stay updated with market changes by analysing and adapting to trends. This provides them with valuable insights into evolving customer preferences/behaviours and helps them identify new opportunities for their products or services. This can be used to develop new products, enhance existing ones and optimise their marketing strategy. With this, brands can increase customer satisfaction, attract new customers, and retain existing ones.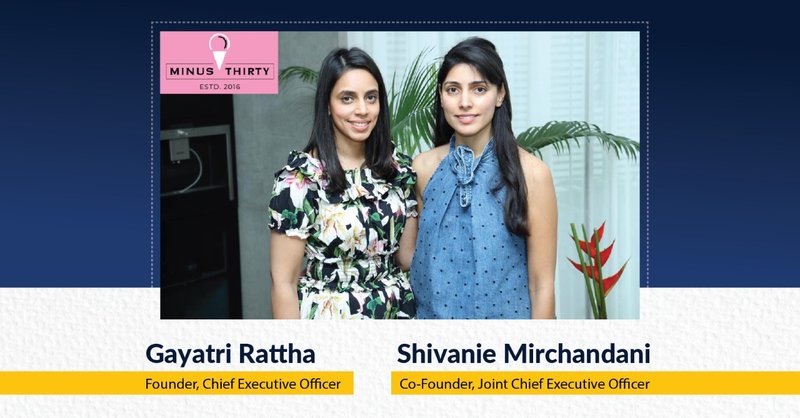 Minus Thirty, founded in 2016 by sisters Shivanie Mirchandani and Gayatri Rattha, has gained recognition for its exceptional vegan and sugar-free ice creams. The brand is a prime example of how companies can adapt to evolving trends and effectively leverage them for growth.


Product positioning
Minus Thirty identified a market gap caused by the increasing health consciousness and the growing demand for vegan options, and introduced their sugar-free and vegan products, thus positioning themselves as category leaders. By offering vegan and sugar-free alternatives to traditional ice creams, the brand tapped into a previously underserved market segment.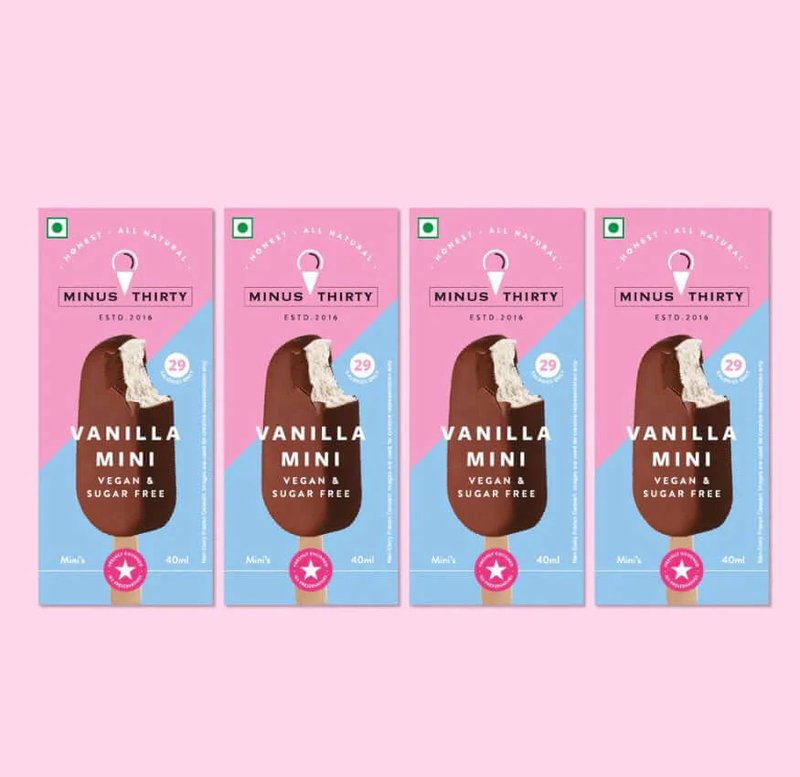 Multi-Channel Marketing Strategies

Despite their humble origins, Minus Thirty's commitment to quality and innovation coupled with its strong marketing strategy has allowed them to establish a strong customer base over time. Currently, the company boasts an impressive 80% customer retention rate, a feat that many larger brands are yet to achieve.

Minus Thirty employs a comprehensive multi-channel digital marketing strategy to effectively promote their products and significantly expand their brand's visibility within their desired customer demographic. They accomplish this in the following ways:

● Minus Thirty recognises the significance of physical promotion to effectively reach their target audience. They engage in exciting events and foster collaborations with cafes to showcase their products. With their availability in physical stores, Minus Thirty is committed to maximising their physical presence and ensuring that potential customers can experience their products firsthand.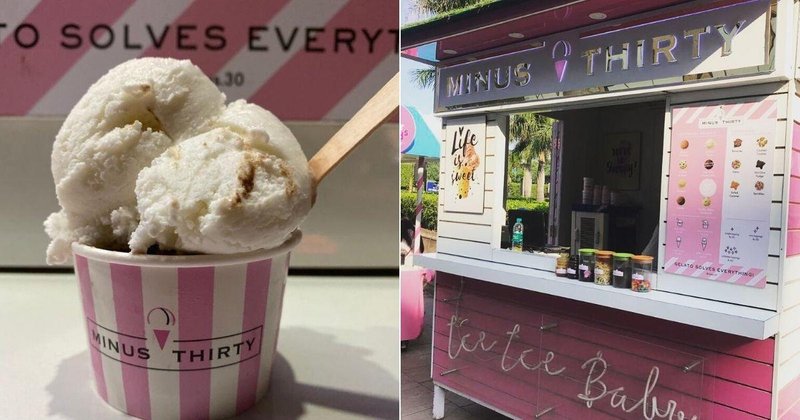 ● Minus Thirty maintains a strong and engaging presence on various social media platforms, including Facebook, Instagram, and Messenger. They have strategically integrated these channels into their comprehensive digital marketing strategy to promote their products. With a consistent messaging across all their advertisements, they emphasise the core values of their brand, and highlight their vegan and sugar-free offerings. Moreover, they proudly display their commitment to customer satisfaction by highlighting their convenient same-day delivery service. This consistency across their social media platforms ensures that their target audience enjoys a cohesive and compelling brand experience.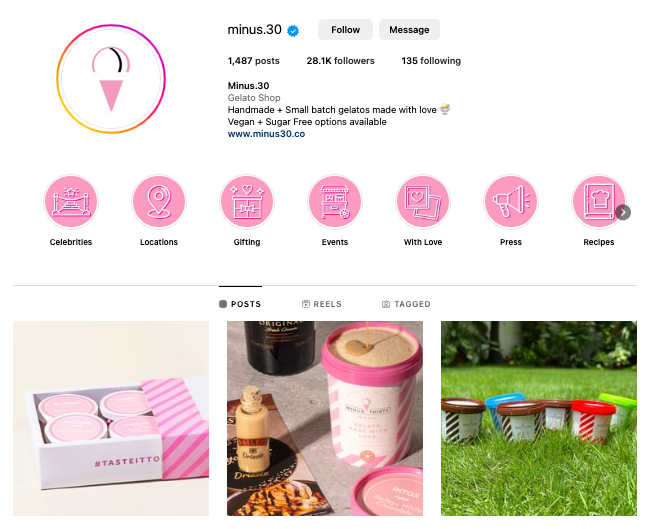 ● Minus Thirty implements influencer marketing as a key component of their dynamic digital marketing strategy. By partnering with noteworthy celebrities like Sara Ali Khan, Janhvi Kapoor, Neha Dhupia, and others, the brand leverages their wide-reaching influence to significantly expand the reach of their products. These collaborations allow Minus Thirty to tap into the celebrities' large and dedicated fan base, effectively exposing their brand to a much broader audience.

● They also list their products on websites which showcase only vegan products. This helps vegan customers (who cannot have traditional icecreams) to quickly find products suited to their diet preferences.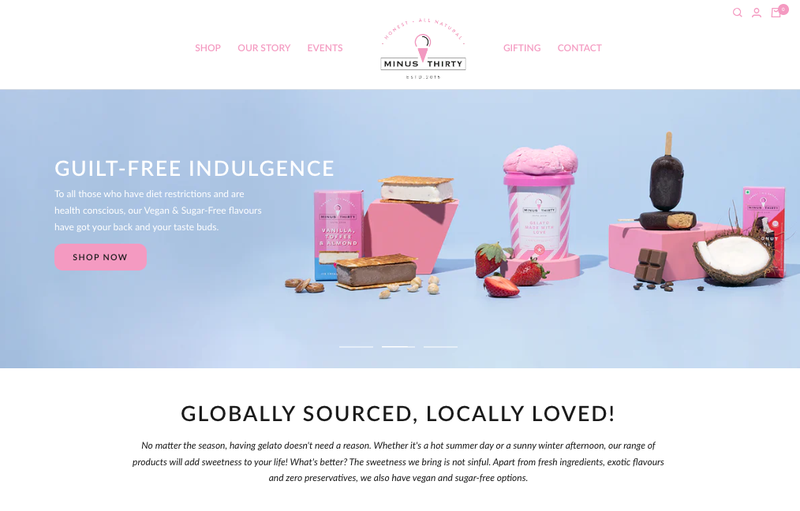 Overall, Minus Thirty demonstrates a keen understanding of market trends and consumer preferences, and an expertise for effectively identifying and capitalising on market gaps by introducing their range of vegan and sugar-free products. To maximise the reach and impact of their marketing efforts, Minus Thirty employs an all-encompassing multi-channel marketing strategy that covers both offline and digital channels.


Visit GroCurv.com to understand how your brand can identify and utilise market gaps and trends to achieve success.