How Young Brand…
How Young Brands Grow: Artisante's Story

Today's rapidly evolving business landscape means that brands need to recognise the immense value provided by adopting a customer-centric approach. This means that enhancing the user experience across various digital touchpoints has become a crucial aspect of brand strategy. To achieve this, creating a user-friendly website or landing page that is easy to navigate has become a vital part of any brand's marketing strategy.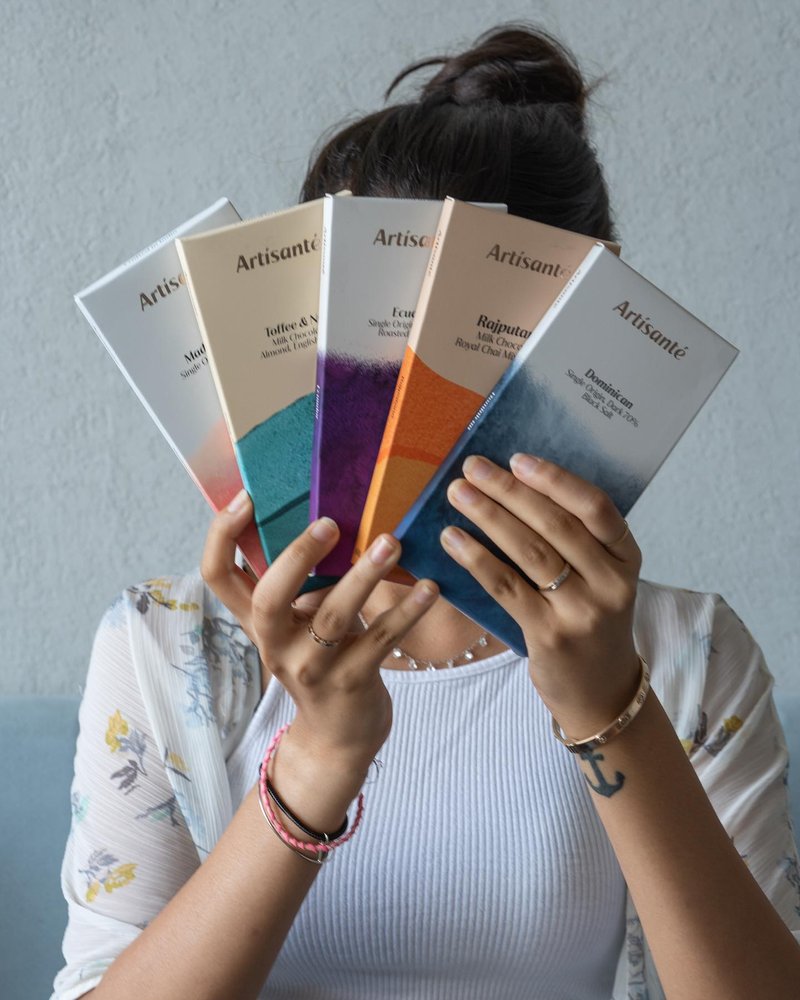 Artisanté is a renowned speciality food producer founded by the dynamic father-son duo, Raj Madnani and Amit Madnani. Artisanté has evolved into a distinguished brand known for its exceptional range of gourmet chocolates. Today, Artisanté produces a range of luxe chocolates - flavoured, dark, single origin, caramelised and more - and an alluring range of delectable hot chocolate and mocha products.


Customer-centric Marketing Strategies
As part of their holistic digital marketing strategy, Artisanté has implemented various tactics to not only drive website traffic but also ensure maximum customer retention and satisfaction. Here are some key approaches they have embraced:
● As part of their customer-centric marketing strategy, Artisanté has meticulously designed a user-friendly website to provide a seamless browsing experience. By placing their products on the first page, they allow customers visiting the website to quickly and easily access the enticing range of offerings without needing to navigate through multiple pages.
Artisanté understands the value of customers' time and effort and focuses on saving both. As the product list is showcased right at the beginning of the website, customers can swiftly explore the diverse array of gourmet chocolates, indulgent hot chocolate blends, and tantalising mocha products. This intuitive approach ensures a smooth and efficient shopping experience. The prominently displayed product list serves as a visual gateway, enticing customers to discover the exquisite flavours and meticulously crafted creations that Artisanté has to offer. By reducing the number of clicks required to find desired products, Artisanté not only enhances user satisfaction but also boosts seamless conversions. With their website design, Artisanté demonstrates their commitment to providing an exceptional customer experience. They have strategically organised their digital touchpoints to streamline the customer journey, making it painless for users to explore, engage, and make purchases.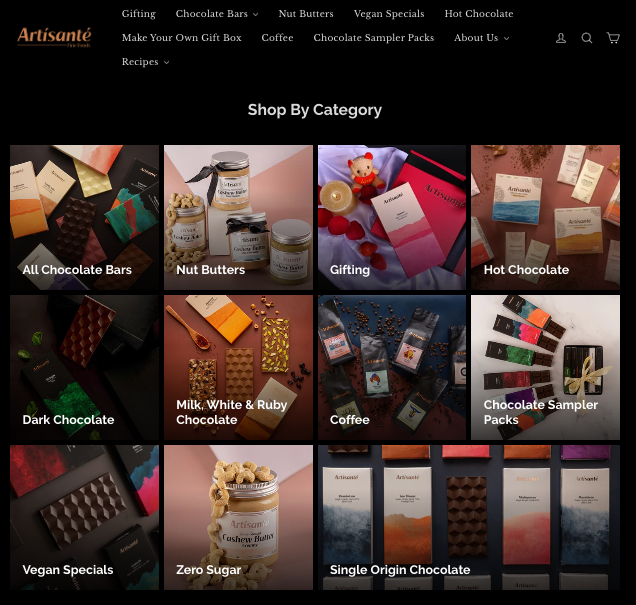 ● Artisanté also recognises the immense value of search ads in reaching their target audience of discerning customers. Its ideal customers are actively searching for exquisite products similar to those offered by Artisanté. By making search engine marketing techniques an important pillar of their marketing strategy, Artisanté ensures that their brand and offerings appear prominently on the search engine results page. With diligent optimisation of their search ads, Artisanté maximises their chances of capturing the attention of genuine customers. Through meticulous keyword research, compelling ad copies, and relevant landing pages, Artisanté strategically positions itself to connect with potential customers at the precise moment of purchase intent. Artisanté understands that ranking high on the SERP is a crucial aspect of their digital marketing strategy.



● Artisanté has successfully implemented an SEO strategy to drive organic traffic and improve their search engine ranking. By incorporating relevant keywords such as "chocolate bars," "gifting," "dark chocolate," and "chocolate gifting" into their website content, they have increased their visibility on the search engine results page (SERP). Additionally, they have optimised their website to minimise its loading time, which further contributes to their SEO efforts. As a result, their website appears in the top 10 positions organically for almost 40-45 keywords.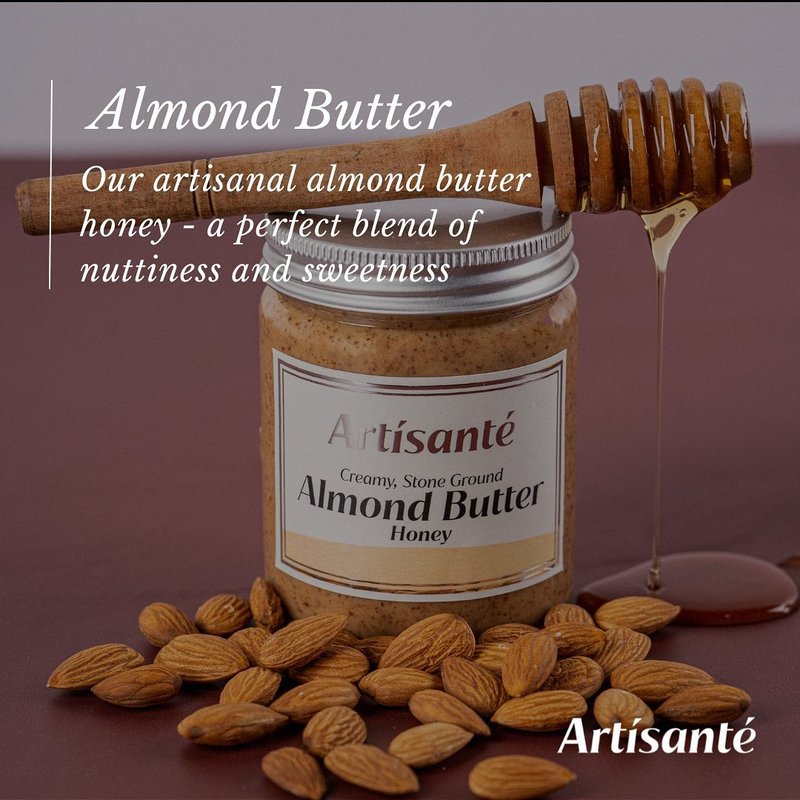 On the whole, Artisanté has successfully leveraged website design and search engines as key components of their digital marketing strategy to enhance the user experience across various digital touchpoints. By prioritising user-friendly website implementation and search engine optimisation, Artisanté effectively captures the attention of their target audience and ensures a seamless customer journey.


Visit GroCurv.com to understand how your brand can enhance the user experience on their websites for their customers.