Social Listenin…
Social Listening – mCaffeine

"In the digital world, you can gather data faster and for any new brand, selling online is a great way to get testimony about the product's quality." - Vikas Co-founder, mCaffeine.

Not a fancy brand name, commercials, celebrities. Just plain goodness of caffeine. And a powerful digital marketing strategy.
Started in 2016, mCaffeine is surely one of the most prominent personal care brands in the market today. Sharp focus on the key ingredient coupled with a pure online presence, has given this 4 year old brand immense status and stickiness in its target group.
As an online only brand, we expected our social listening on the brand to throw up some valuable nuggets. And we were not disappointed. The brand uses digital marketing powerfully.
A consistent player in social media, it has on an average 20-30 mentions a day. This is phenomenal. No other young brand we have studied comes close to this. Clearly they have created a machine for social engagement. Formidable.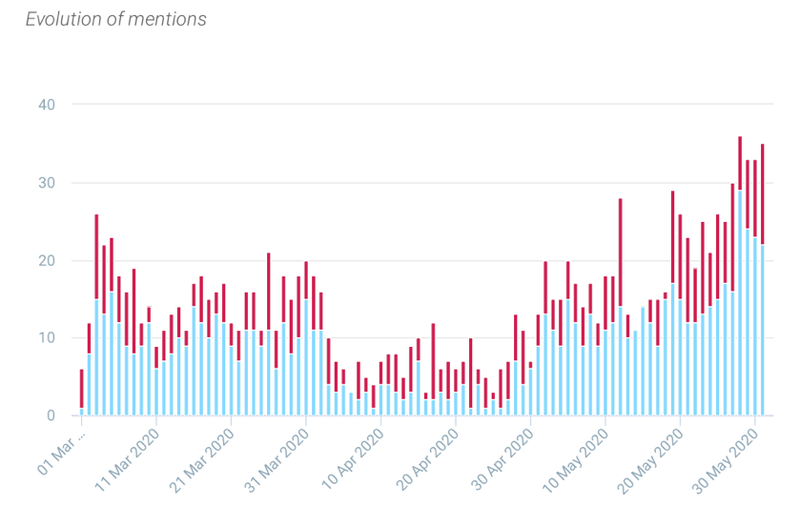 While this does lead to the brand being accessible to consumers and hence offer opportunities for positive and negative reactions, the net preference score (Positive comment- negative comments) remains very high and consistently so.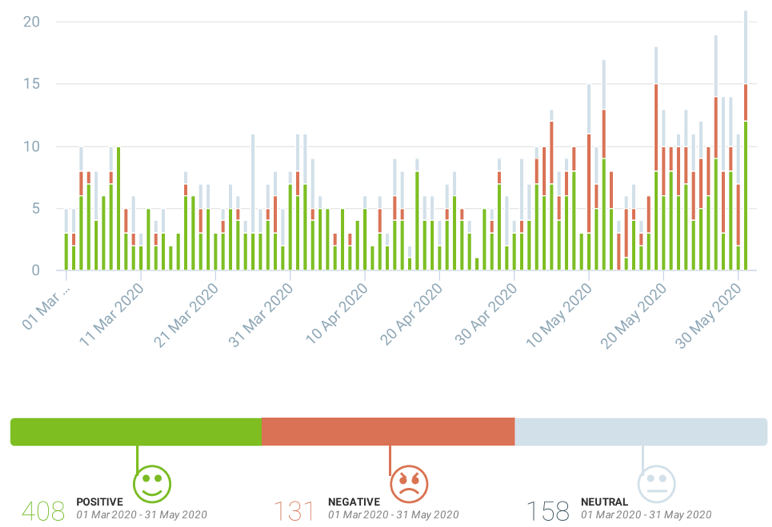 Our deep dive into their social media activity starts with an observation across platforms.
They are remarkably clutter free, clean and bold in their visuals. A very simple, but difficult to execute approach.
While brands often worry about the content, they forget the impact a strong visual makes online. mCaffeine doesn't.
Instagram
Among Indian cosmetics brands, we believe mCaffeine owns Instagram. We have benchmarked it to prominent international sites to show you how well they have adopted the rules of Insta engagement.
Product focused/ color consistency, devoid of text. Easy to understand, difficult to do.
Insta helps you create a landscape. But like all great art, requires that the landscape maintain a theme.
We see sites which mix, products, consumer pictures, offers, campaigns all on the same page. Clutter.
mCaffeine follows the rules strictly and gives you a very consistent and comforting visual affinity to the brand.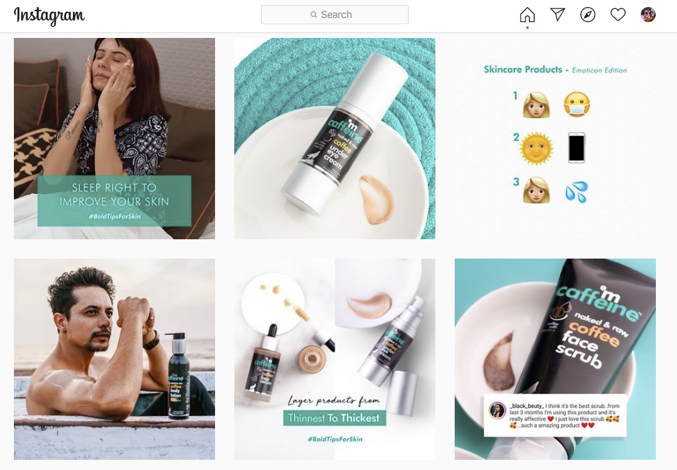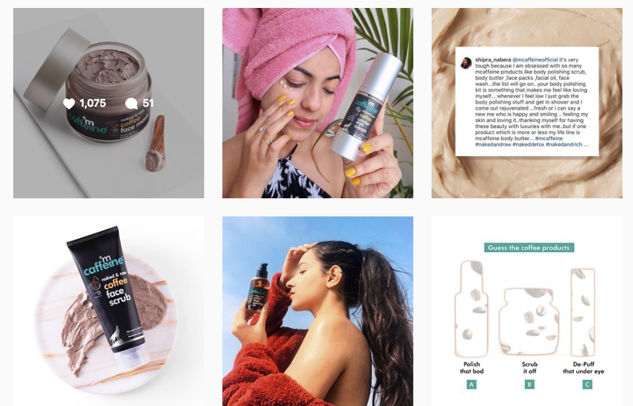 Look at two international brands that are prominent on Insta. Clean images. Consistent. Low on text. The eyes absorb the brand. Not the brain.
The Beauty Bloss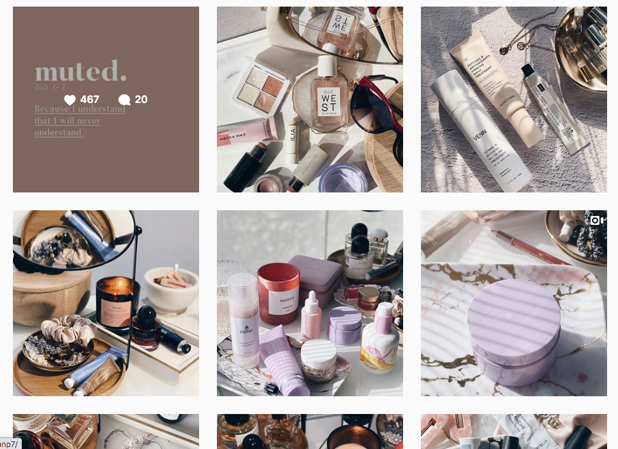 Sort of Obsessed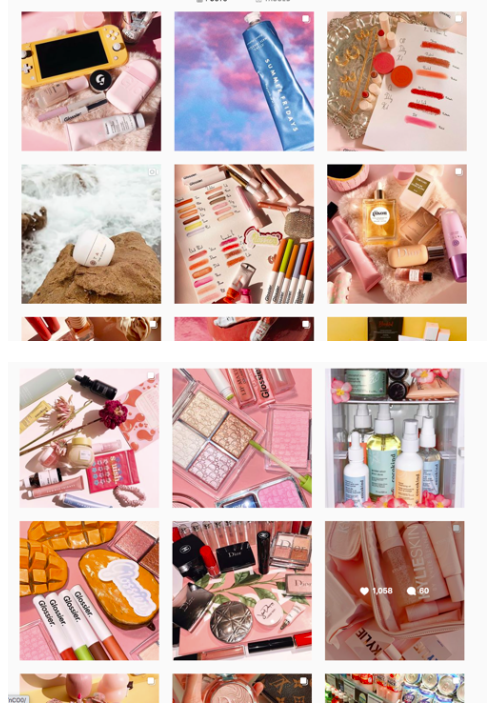 Facebook
mCaffeine takes these clean lines to Facebook. The images are solid, consistent.
However there are no stories. Facebook seems an extension of its Insta approach. Whereas FB can accommodate much more in terms of longer stories. And consumer engagement.
While visually stunning, the consumer engagement is certainly missing.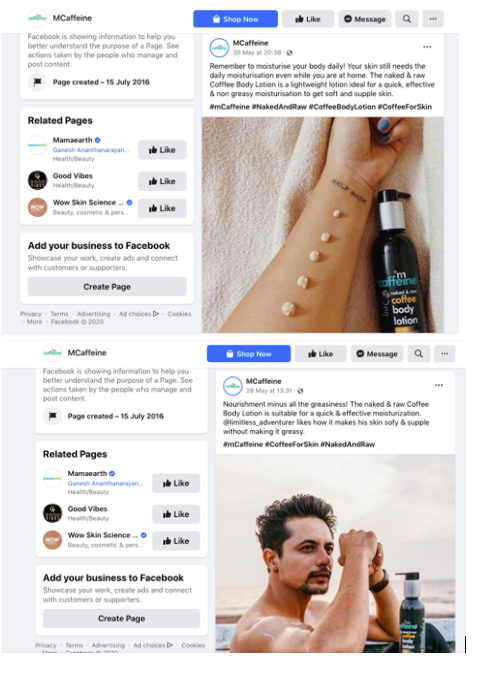 Twitter
Can a brand have a personality without taking a stand? And when it takes a stand, will it not annoy some people.
Brands that are afraid to annoy people with a PoV, shouldn'tgo to Twitter. Twitter makes you compete with personalities and points of view. When you show neither, you become irrelevant. A team with such a clear focus on social media, we think mCaffeine should embrace some risk and push back create relevance for its PoV on Twitter.
Else this is a beautiful billboard where it does not catch attention.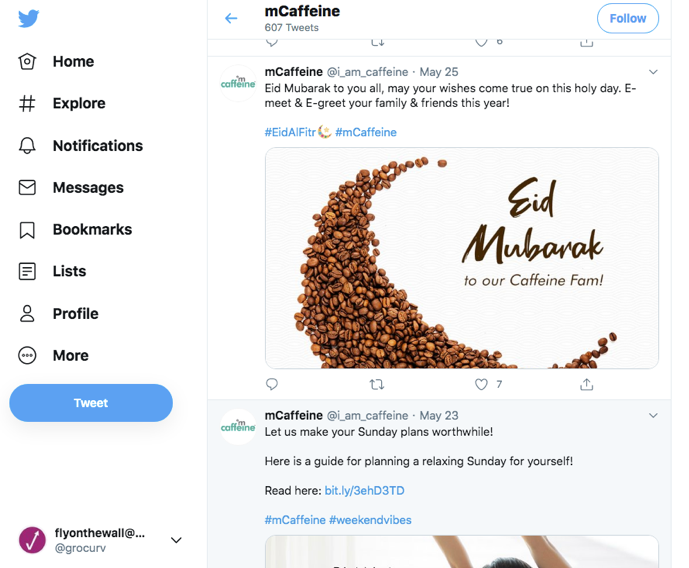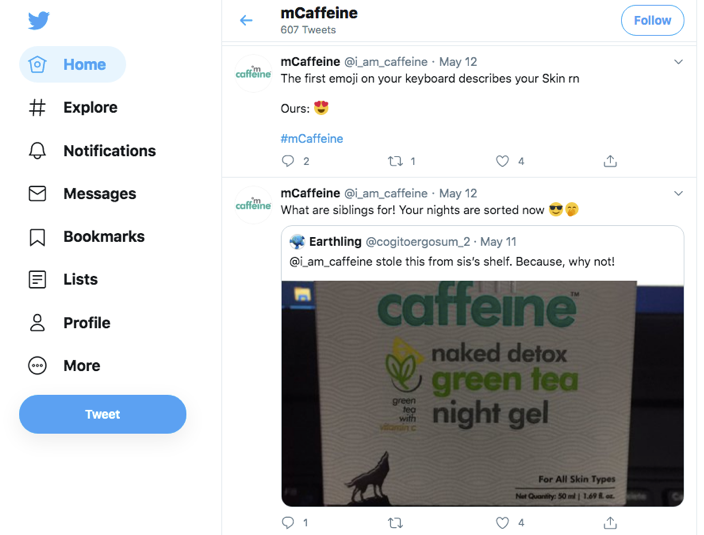 Influencers
Trending Subscribing
superWOWstyle! (1.35 Mn Subscribers)
ShivShakti Sachdev
A very aggressive, consistent influencer strategy has allowed the brand to be in front of millions of its consumers with interesting and credible stories.
We found a range of influencers with a range of styles. And the clear effort to amplify the brand message. Both the influencer and the product get consistent comments and appreciation.
This medium has worked well we would imagine for the brand.
Summary
It's a fabulously built brand on a clear proposition. Its story is bold. Its understanding of social media is spot on.
Yes, the brand has not done enough to create a point of view, engage consumers. Maybe embrace controversy by taking a stand. It's a brand that's clearly big with consumer engagement. But it's a "good citizen" brand and therein lies its risk. To be overshadowed by a great brand with a personality that connects to its generation. It has used various digital platforms well in building its story. As an example of a new age brand that uses digital marketing strategies well, this is a great story.