How SEO Treatme…
How SEO Treatment for this Hospital ensured healthy rankings in 6 months.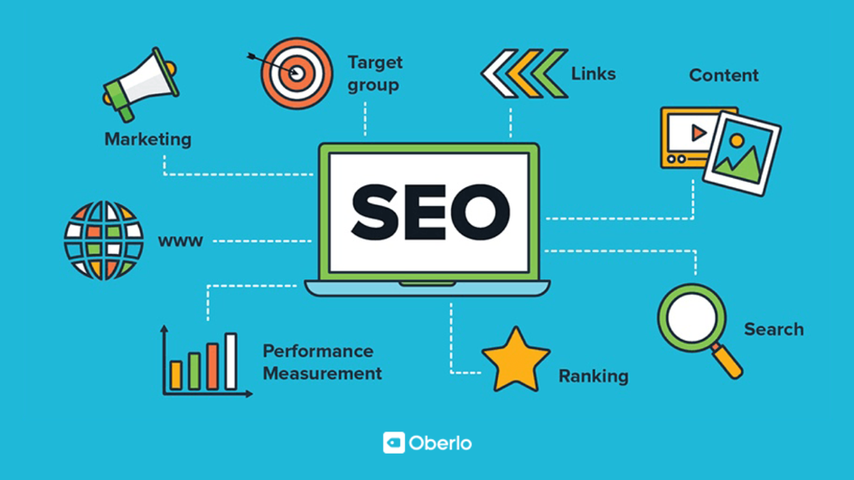 One of the heroes of successful digital marketing is SEO: Search Engine Optimization. In fact, it takes center stage in the digital marketing Hall of Fame.
Why does SEO get this spotlight?
Simple – it's the game changer for marketing to convert to sales. After promoting and publicizing your brand, SEO creates conversions and directly impacts your return on investment.
Search Engine Optimization is defined as 'the process of improving the quality and quantity of website traffic to a website or a web page from search engines.' (Source - Wikipedia)
Google being the most-used search engine we know, SEO helps a brand to improve its Google rankings, when a user searches using words or terms that are directly related to the brand's expertise. SEO strategies can help your business reach the first-page rankings, when you apply it diligently for at least six months. When your brand appears among the top 10 Google rankings, users take you seriously; consider using your services and engaging with you for their requirements.
SEO Strategy Success: Pinnacle Ortho Centre, Thane West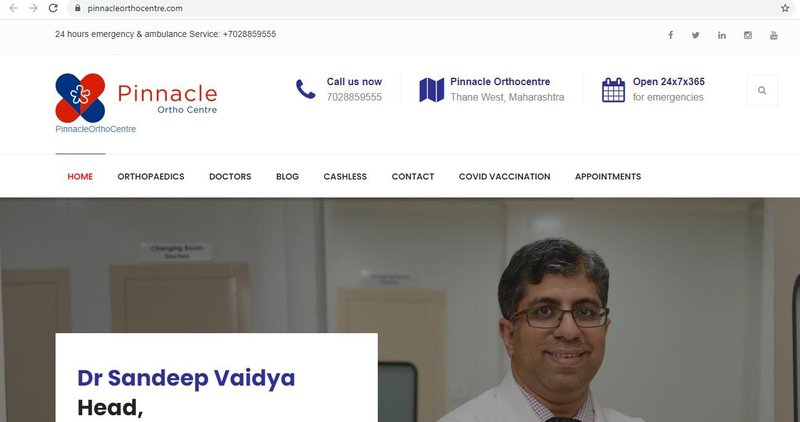 Let's check out this SEO case study of a hospital in Thane West, Maharashtra. It has significantly improved its website traffic through the application of the right SEO strategy. Recommended by an expert SEO agency, the hospital actually is able to reach out to more and more patients in and around the major metropolitan area of Thane.
The SEO strategy started in November 2020. The client brief was simple yet sure-sighted – to have the Pinnacle Ortho Centre website listed in the 1st page of Google searches.
After giving a complete perspective of digital marketing searches on Google, to find this particular specialist hospital in Thane, a statistical study was conducted. Following this, a set of Search Keywords were identified. This list was in sync with the search preferences of potential patients who were likely to look for specialty treatment that the hospital offered. The doctors' team of Pinnacle Ortho Centre was also on board with this strategy.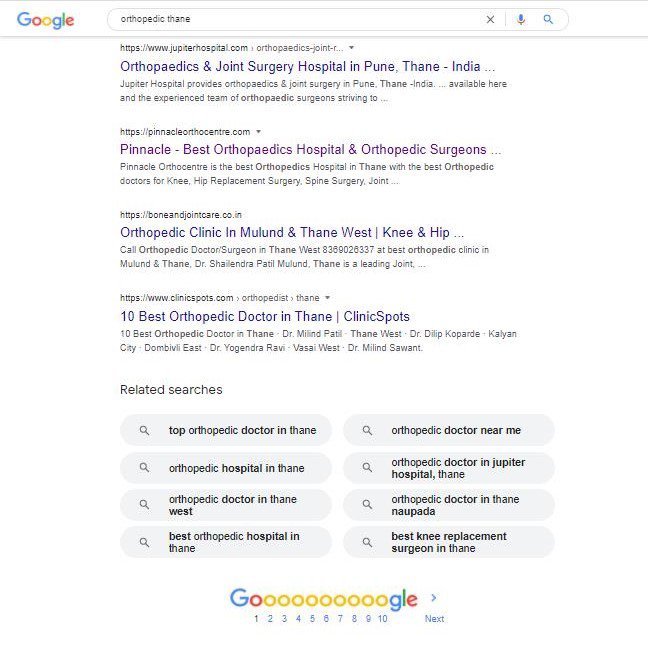 Keyword Strategy ensures SEO Success
The keywords' strategy for SEO is based on generic and specific keywords. This implies terms that largely apply to the brand in question as well as specific ones that are under its purvey of work or services. So, "orthopaedic doctors in Thane" would be a generic keyword, while "orthoscopic surgery hospital in Thane" would be a specific one. One needs to use a balance of both to include the "search mentality of users" at any given time.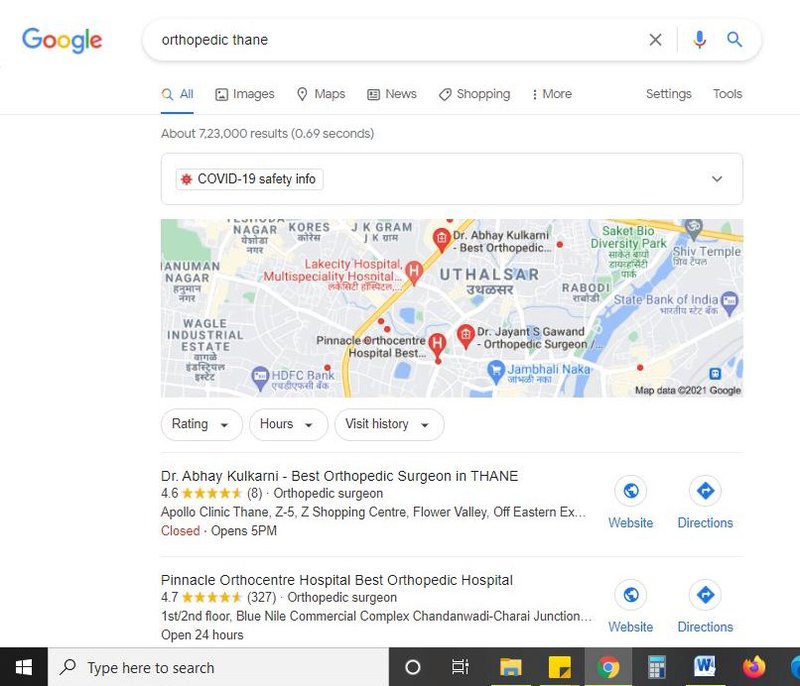 Therefore, such keywords and search terms were applied, which could lead patients or their families in need of best orthopaedic services in Thane to Pinnacle Ortho Centre.
Conversions and Content Marketing Success
By using the right SEO strategies planned by the SEO team, Pinnacle Ortho Centre saw much advanced website traffic – a clean and well-designed interface. The traffic on the website has increased by 30% month-on-month, since November 2020. SEO targets unpaid or organic traffic, rather than direct or paid for traffic. For Pinnacle Ortho Centre, the right SEO strategy has culminated in this outcome and patients get the right kind of information from the specialized team of doctors.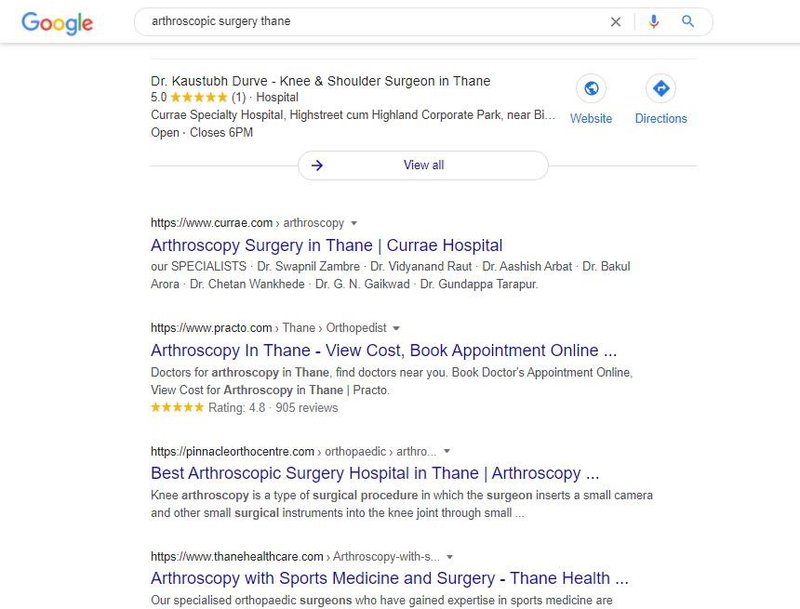 The website deftly weaves in SEO with content strategy, to ensure better Google search rankings. It added a lot of information about various treatments offered at Pinnacle Ortho Centre in the form of regular blogs. These educate patients about treatments at the hospital and humanizes the process of medical care. Research has proved that content refreshment and continuous generation of original, good quality content vastly improves a brand's SEO success.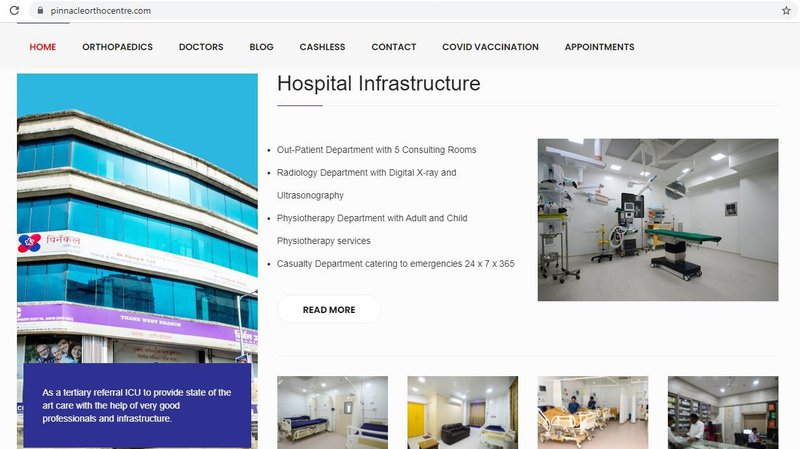 This case study is a simple demonstration of how a well-thought SEO strategy can amplify your digital marketing efforts by a few notches and present results in less than two quarters of the plan being executed.
Need to engage a top-notch SEO Agency to see it work for you? We've got you covered right here at GroCurv! Connect with us today.